Press
9 Best Moisture-Boosting Masks
Apr 11, 2016
Put back into your skin what winter has taken out.
3. Ark Skin Perfector Hydration Injection Masque: £35 for 75ml, Ark Skincare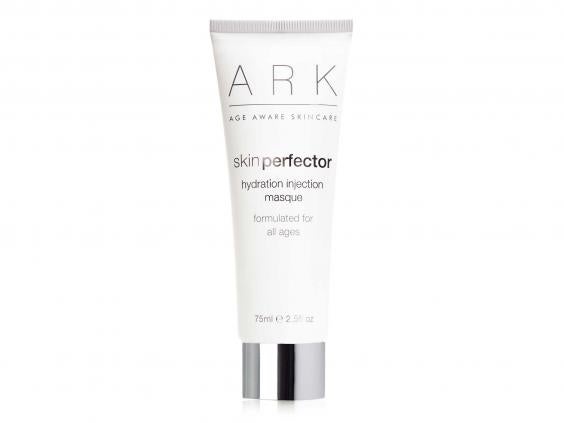 Tired, stressed, or lacking in radiance, this intensively packed multi-vitamin mask quenches thirsty skin and uses vitamin A to combat pigmentation, vitamin C to regulate collagen production and vitamin E to protect against further UV damage.  The hyaluronic acid booster drenches skin and provides a 24 hour protection against further water loss. And it suits all skin types – simply adjust your timings; under 30s only 5 minutes, 30s-50s 10 minutes and over 50s 20 minutes. This one is the perfect pick-you-up for tired, lacklustre skin that needs a boost.
To read the full article click here: http://www.independent.co.uk/extras/indybest/fashion-beauty/best-moisture-boosting-masks-a6947936.html