% include 'bold-product' with product, hide_action: 'break' %}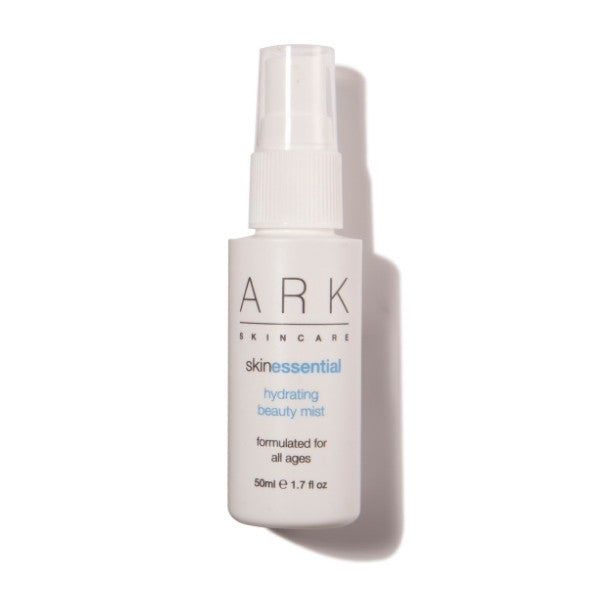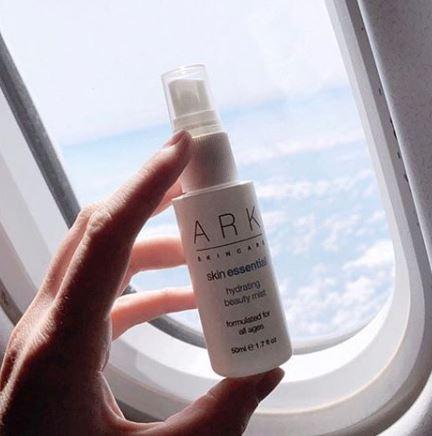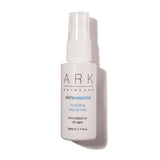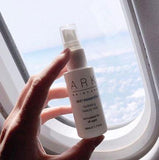 Hydrating Beauty Mist - Travel Mini 50ml
Hyaluronic acid spritz toner
Share
Please note, this product does not come in a carton - Sold as seen.
Travel size version of our popular Hydrating Beauty Mist. Intensively refreshing and soothing beauty mist with bio active ingredients to hydrate and protect skin. Optimum skin hydration is achieved by Hyaluronic Acid which reduces roughness, relieves dry skin, increases firmness and allows flexibility; and a complex of Amino acids which mimic the skin's natural moisturising function to soften and soothe. Vegan friendly.

How it works:
Hyaluronic Acid hydrates skin relieving dryness and allows increased flexibility
Wild Water Mint, Aloe Vera and Allantion soothe and calm skin
Goji and Blue Lotus provide high levels of nutrients, vitamins, and antioxidants to detoxify and offer anti-inflammatory benefits.
Perfect for: Men and women of all ages, but especially those wishing to add an extra layer of hydration to their skin, or those prone to feeling overheated or experiencing flushing. Dermatologically tested and approved for those with sensitive skin. 100% vegan.
How to use:
As a toner: Simply spritz the mist onto cleansed skin before proceeding with your serum or moisturiser. You will trap an extra moisture layer adding hydration to your skin. 

For a dewy look: Spritz after applying powder make up to give a dewy finish.

To refresh make up: Spitz over face prior to reapplying or touching up make up. It ensures make up reapplies with ease.

To refresh, cool and calm: Spritz as required when hot and bothered in warm climates; when travelling; or when feeling flushed. The natural scent of wild water mint will revive you.

During exercise:  Spritz to cool, calm and refresh. Perfect for use during a yoga or Pilates class. 
Bio active ingredients: Hyaluronic Acid, Amino acids, Wild Water Mint, Aloe Vera, Allantoin, Goji Berry, Blue Lotus.
Full ingredient list: Aqua (Water), Glycerin, Polysorbate 20, Phenoxyethanol, Xylitylglucoside, Anhydroxylitol, Panthenol, Lactic Acid, Xylitol, Allantoin, Aloe Barbadensis Leaf Juice Powder, Ethylhexylglycerin, Sodium PCA, Sodium Lactate, Sodium Hyaluronate, Mentha Arvensis (Peppermint) Leaf Oil, Arginine, Mentha Aquatica Extract, Nymphaea Coerulea Flower Extract, Aspartic Acid, Phytic Acid, PCA, Lycium Barbarum (Gojiberry) Fruit Extract, Glycine, Alanine, Potassium Sorbate, Serine, Limonene, Valine, Isoleucine, Proline, Threonine, Sorbic Acid, Histidine, Phenylalanine.
Formulated without: Parabens, Sulphates, SLS, Mineral Oil, S.D. Alcohol, Formaldehyde, Artificial Colours & Artificial Fragrances.
2020 - I love how refreshed, soothed and hydrated my skin feels after I use it. - Beautlymin, Beauty Blogger
2019 - "I just love the scent of refreshing Wild Mint and the way my skin feels suddenly cool and calm. This spray is perfect for all ages and stages of skin but I have included it in my mature skin round-up as I think that a hot, flushed skin, dehydrated skin or someone with those fine lines and wrinkles can really benefit from the hydrating properties it offers. The cooling sensation of that Wild Mint and the beautiful ingredients included make this a joy to use. Goji and Blue Lotus bring lots of anti-oxidant rich, brightening properties as well as detoxifying and anti-inflammatory properties which I think work wonderfully on menopausal skin. I am loving this brand so much and I know you will too." - 'Back to you Beauty' Beauty Blogger
2019 - I absolutely love ARK's 'Beauty Mist'. It's so refreshing and also hydrating for my skin. I wear on screen make-up most days and after cleansing I can't wait to spritz and refresh my skin before I go to bed. It's also the perfect product for after exercise.' Kirsty Gallagher, TV Presenter
Are you local to Haslemere?
Save on postage and place a telephone order on 02037403303, we'll prepare your order and let you know when it's ready to pick up from our shop on Haslemere high street.
Store open for collections Monday to Thursday 9am to 5pm. Open by appointment on Friday and Saturday. Confirmation of arrival time advised to avoid disappointment.
UK Deliveries
UK - Standard Delivery (3-5 working days) FREE for orders of £60 or over.
UK - Standard Delivery (3-5 working days) £3.95 for orders under £60.
UK - Next Working Day (UK Mainland) - Available Monday to Thursday, orders must be placed before 12 midday. Please note the Next Day service is not available for weekend deliveries. Therefore orders placed on Thursday afternoon or Friday mornings will arrive on the following Monday. Orders placed on Friday afternoon Saturday or Sunday will be delivered on the following Tuesday. £7
Overseas deliveries
PLEASE NOTE: We can not take any responsibility for delayed orders to other countries outside the UK due to individual custom regulations. Please check with your country's customs office regarding the import of the products you wish to order. ARK Health & Beauty (Retail) Ltd deliveries are classed as 'Delivered At Place' (DAP), also called delivered duty unpaid (DDU). This means we the seller take responsibility for shipping the product, but we require the customer to pay any import costs, such as VAT, duties, and clearing fees. As the buyer, you are responsible for any import restrictions, prohibited import items, taxes, tariffs, fees and other duties. You are responsible for complying with international, national or local laws regulating the importation of products that you may purchase. If an order is refused delivery by customs due to unauthorized ingredients or contents, ARK Health & Beauty (Retail) Ltd is not responsible for any losses or costs incurred by you, the customer. You are solely responsible for any taxes, duties, levies, fees and/or any other expenses related to importing the products you order. If the shipment is abandoned or discarded by customs, you will not receive a refund or credit of any kind. By ordering you agree to these terms.
Delivery to Europe
Unfortunately we've made the decision to stop shipping orders to the EU. Changes following Brexit have meant our customers are facing unexpected additional costs, which make the current system unworkable. We're sorry for any disappointed caused, it's a situation we continue to monitor and we hope a cost effective solution can be found in the near future.
Delivery to USA and Canada
Via carrier, signature required (5-6 working days) £20.00
Australia & New Zealand
Via carrier, signature required (5-17 working days) £35.00
If you are looking to ship elsewhere please get in touch via office@arkskincare.com and we will do our best to help.
Refunds and Returns Policy
For reasons of hygiene, we are not usually able to offer refunds or exchanges on any opened product.
E-vouchers are non refundable and cannot be exchanged for cash. Products purchased using e-vouchers are non refundable and non returnable.
If you wish to return your product purchased directly from ARK Skincare, please follow the procedure detailed here. If you have purchased an ARK Skincare product from a retailer or distributor please contact them or refer to their website for their returns policy.
Close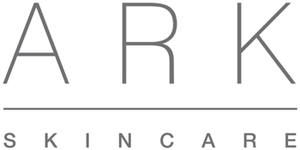 ARK Pro Enquiries
Discover ARK Skincare PRO, the range of ARK professional products for use by aestheticians, therapists & facialists.