Age Intelligent Christmas Gifting
Christmas gifts specially formulated to look after skin at different ages
---
Biodegradable Christmas Gift Packaging
Our Christmas Gift packaging has been GROWN in a mix of natural upcycled biowaste and mycelium (the vegetative tissue of mushrooms), so it is fully biodegradable and breaks down in soil after just 40 days. You can even plant seeds in them and create a mini garden as an extra gift - we include seeds in your order to help!
---
Our Age Protect range contains best-selling, complexion-clearing, vegan skincare essentials, formulated for younger skin. From our Skin Clear Cleanser to our nourishing Vitality Moisturiser, these products make great presents for those who want to feel refreshed, hydrated and balanced.
---
Looking for a Christmas (or anytime) gift for someone in their 30s or 40s? Our Age Defend Skincare selection is home to our carefully formulated, complexion-calming skincare for those with maturing skin. Designed to boost skin's natural collagen production - these products have regenerative, replenishing and conditioning qualities.
---
Curated for over 50s, our Age Defy collection is made up of formulations containing intensive collagen-boosting and hydrating ingredients designed to help repair and care for mature skin. This Christmas, we have put together some limited edition gift bundles from this range.
---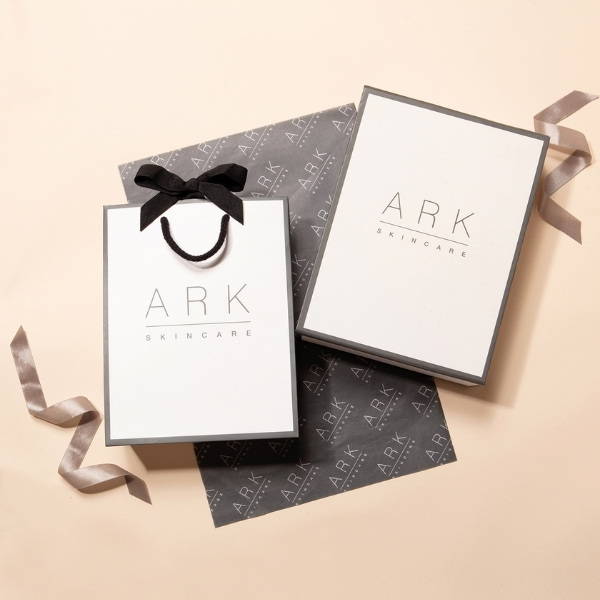 ---
Give the gift of choice this Christmas with a digital gift voucher to choose a skincare routine ideal for your giftee's requirements and preferences. Ranging from £10 to £100 and sent as a unique email code.
---
More ways to gift with ARK this Christmas...

Days left for guaranteed Christmas delivery:

Is something you're looking for out of stock?
Our Christmas Gift Sets are limited editions and we are already seeing an amazing response to them so far. For items that are unfortunately out of stock right now, we will be restocking as soon as we can. However, as our biodegradable gift packaging is grown in small batches to reduce wastage, this process may take a short while longer. Sign-up to our email newsletter before to hear as soon as the Christmas bundle you have your eye on is back on our shelves.