The ARK Skincare 2021 Christmas Gift Guide
Shop skincare bundles and gift sets for your loved ones this festive season
Seasons Greetings from ARK Skincare!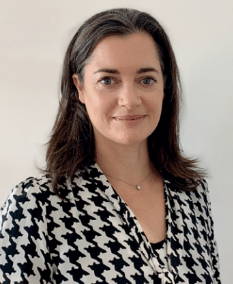 TAMSIN STYLES,
ARK SKINCARE CEO
It's nearly Christmas time... again! We love it, but often it can feel like there is a lot to do. As a busy mum of three, who always hosts a big family Christmas, the best advice I can give is to get organised. It is so easy to leave everything to the last minute, and then either over shop, or get things wrong. Avoid the waste and write a plan, have a shopping list, stick to it, and shop early!
This year waste has very much been on our minds. The beauty industry as a whole has to do better, and at ARK Skincare we are taking all the steps we can towards improved sustainability. The packaging for our Christmas gift sets this year have been grown (in a natural mix of biowaste and vegetative tissue of mushrooms), meaning they will break down in soil after just 40 days.
We've put together the below Festive Gift Guide to help simplify your Christmas shopping to-do list with skincare gift bundles & stocking fillers for every age. We hope you love them as much as we do and have a very Merry Christmas!
Days left for guaranteed Christmas delivery:

Skincare Gifting Inspiration
Age Intelligent Christmas Gifting
Christmas gifts for teens & 20s... refreshing, balancing and complexion-clearing skincare bundles.
Christmas gifts for 30s & 40s... calming, collagen-boosting and regenerative daily essentials for maturing skin.
Christmas gifts for 50s and onwards... repairing, nourishing and caring skincare for mature skin.
Festive Presents & Stocking Fillers
Home fragrance gifts and candles to inspire comfort and tranquility. All candles hand poured in the UK.
Mini Christmas bundles and skincare accessories from £8 that make ideal stocking fillers.
Create your own bespoke gift bundle, with products of your choice and luxury gift packaging.
Indulgent products formulated for body & mind, created with natural ingredients for beautifully healthy skin.
Gift bundles that make the perfect daily skincare routine essentials - from cleansers to moisturisers.
Highly effective, targeted treatment products designed to offer skin some next-level tender loving care.
ARK Skincare & Magical Mushroom Company
Our Commitment to Biodegradable Gift Packaging
At ARK Skincare we are passionate about taking steps towards sustainability. That is why we are excited to partner with the Magical Mushroom Company® to create the boxes for our seasonal sets. Instead of being manufactured from traditional materials, an innovative sustainable alternative has been used – Mushroom® Packaging.
Our Christmas Gift packaging has been GROWN in a mix of natural upcycled biowaste and mycelium (the vegetative tissue of mushrooms), so it is fully biodegradable and breaks down in soil after just 40 days. You can even plant seeds in them and create a mini garden as an extra gift - we include seeds in your order to help!
Remember - we're always happy to take back your skincare empties - we work with Terracycle who recycle them.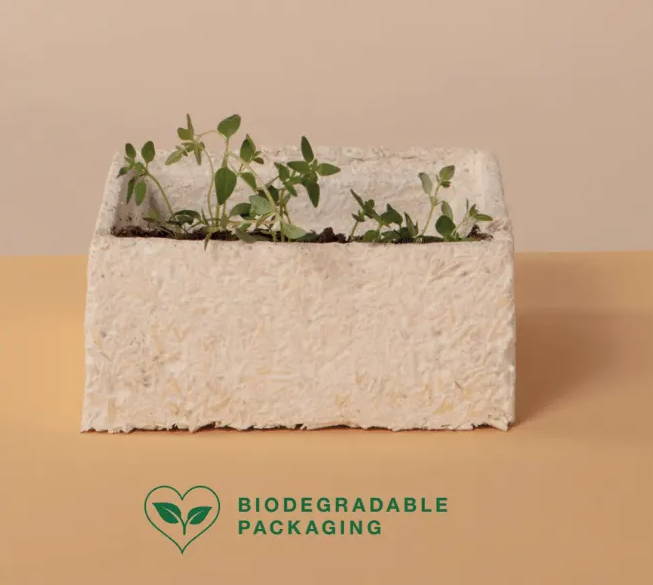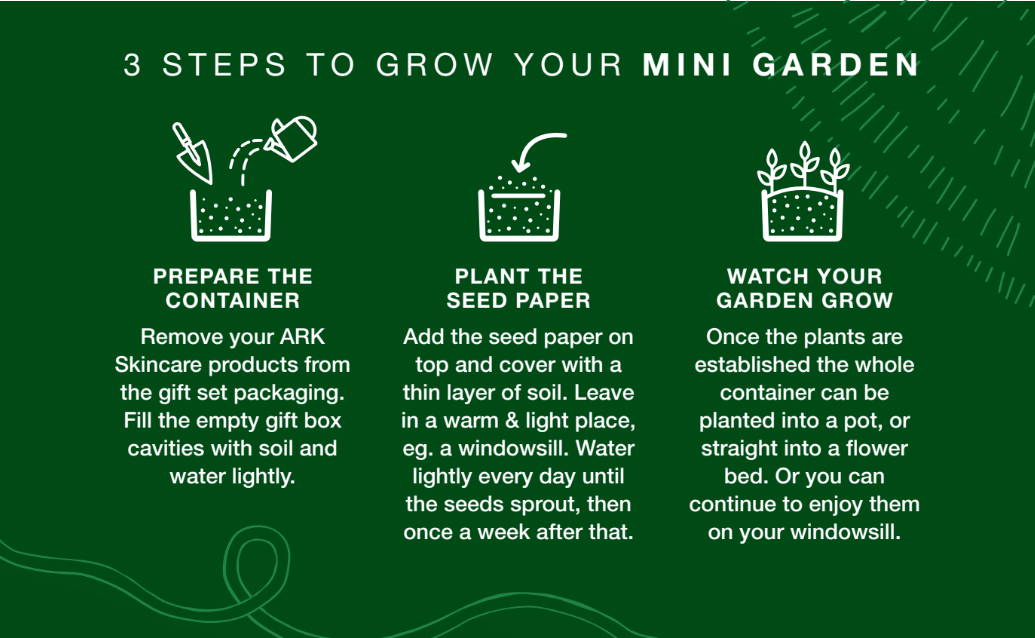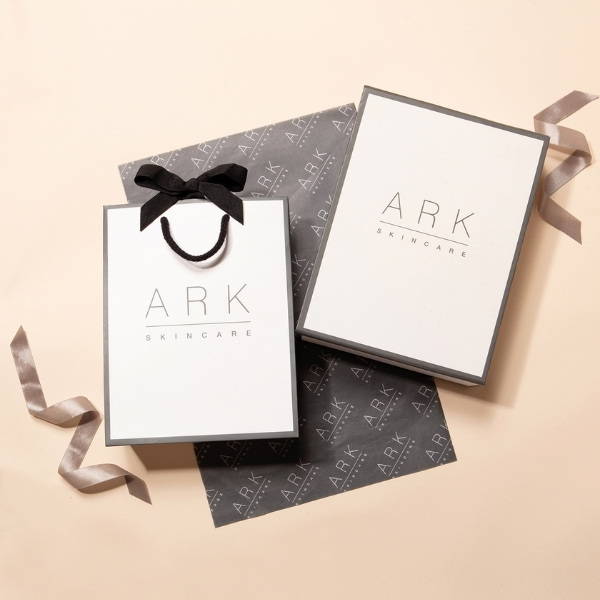 ---
Give the gift of choice this Christmas with a digital gift voucher to choose a skincare routine ideal for your giftee's requirements and preferences. Ranging from £10 to £100 and sent as a unique email code.
---
Why not give the gift of choice this Christmas?