% include 'bold-product' with product, hide_action: 'break' %}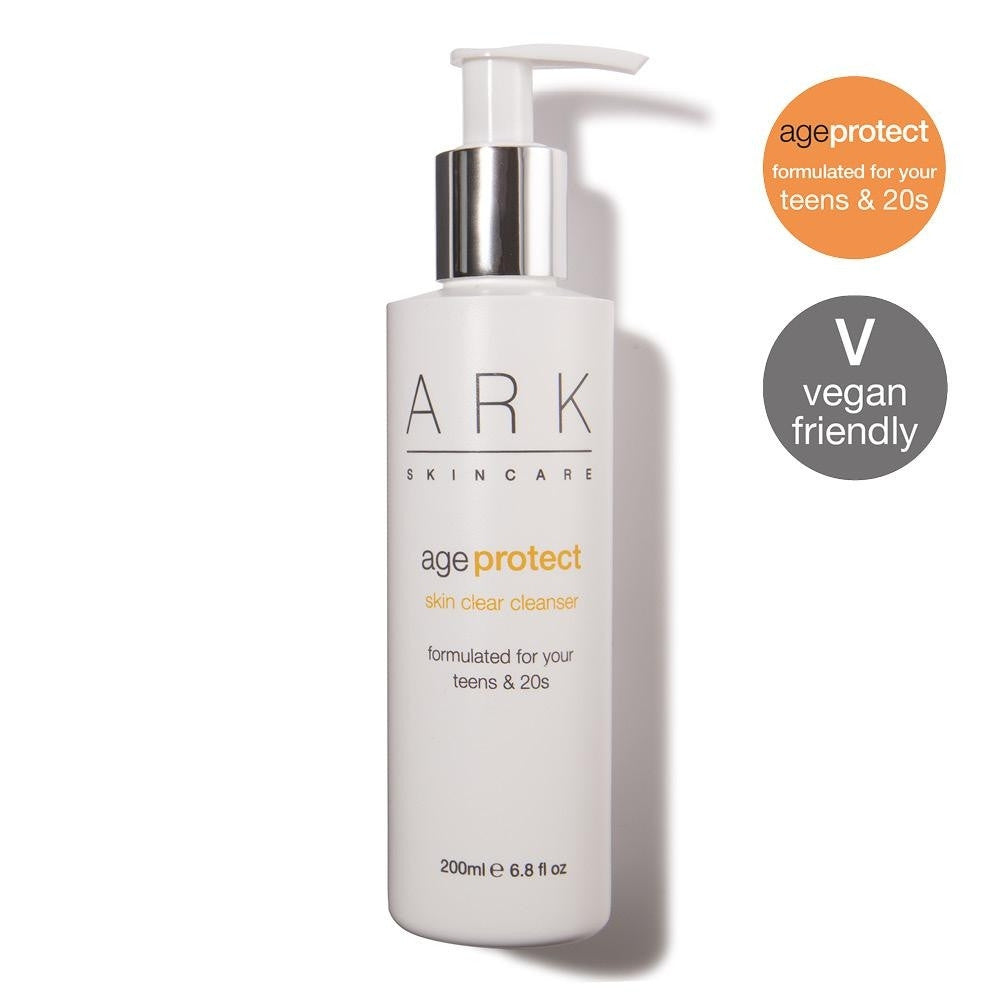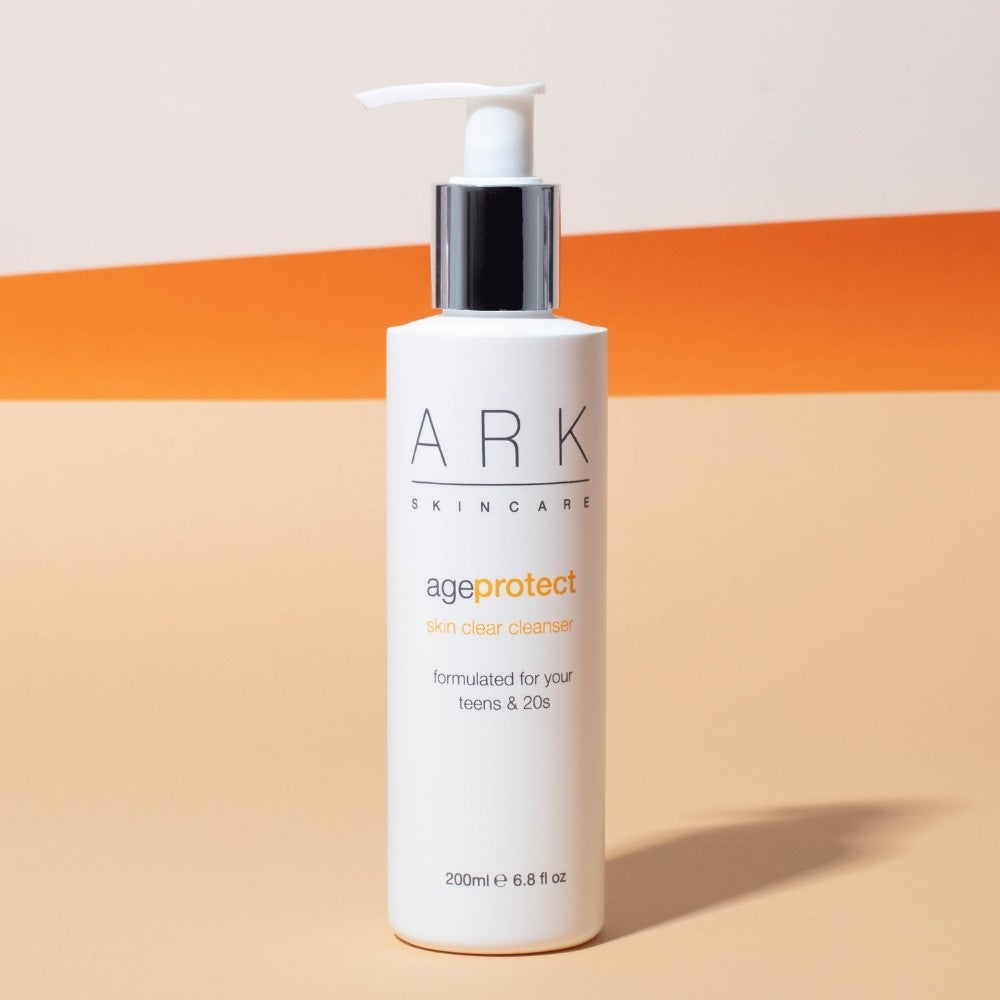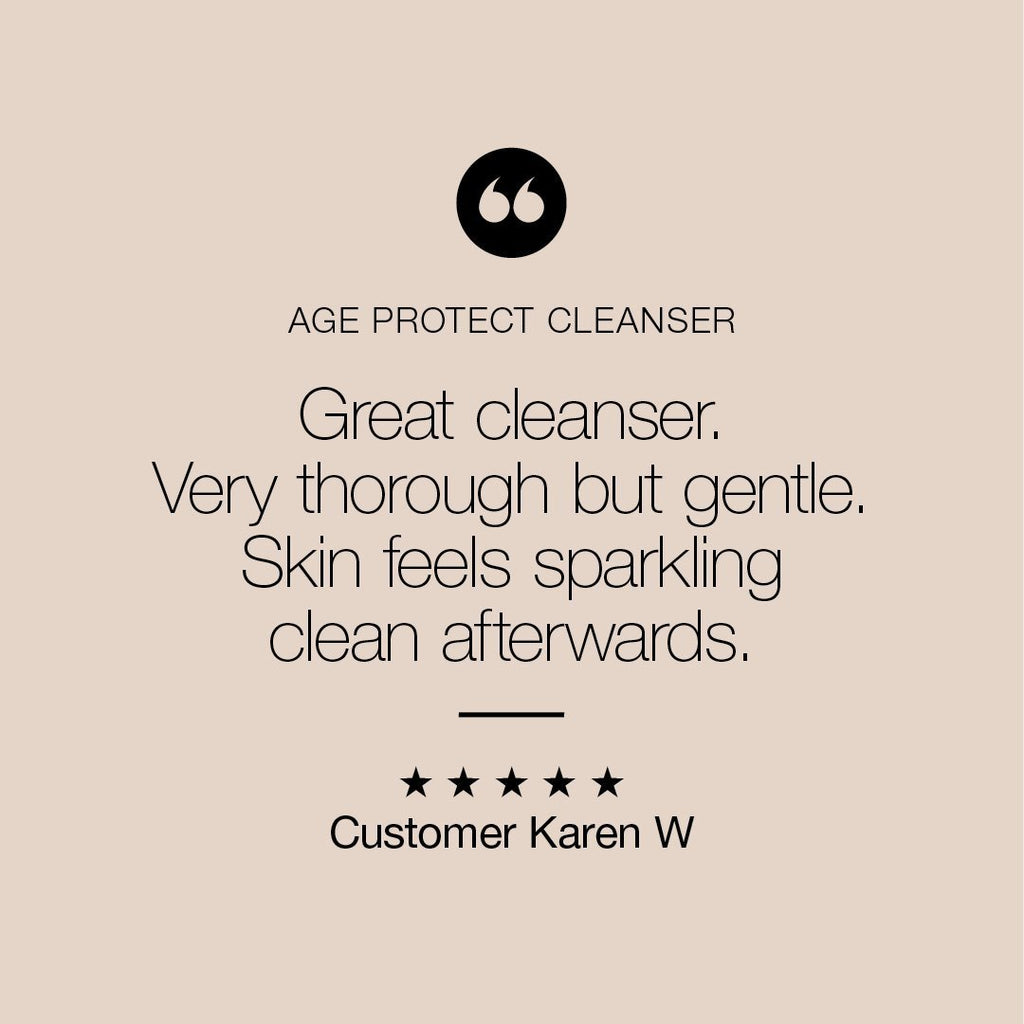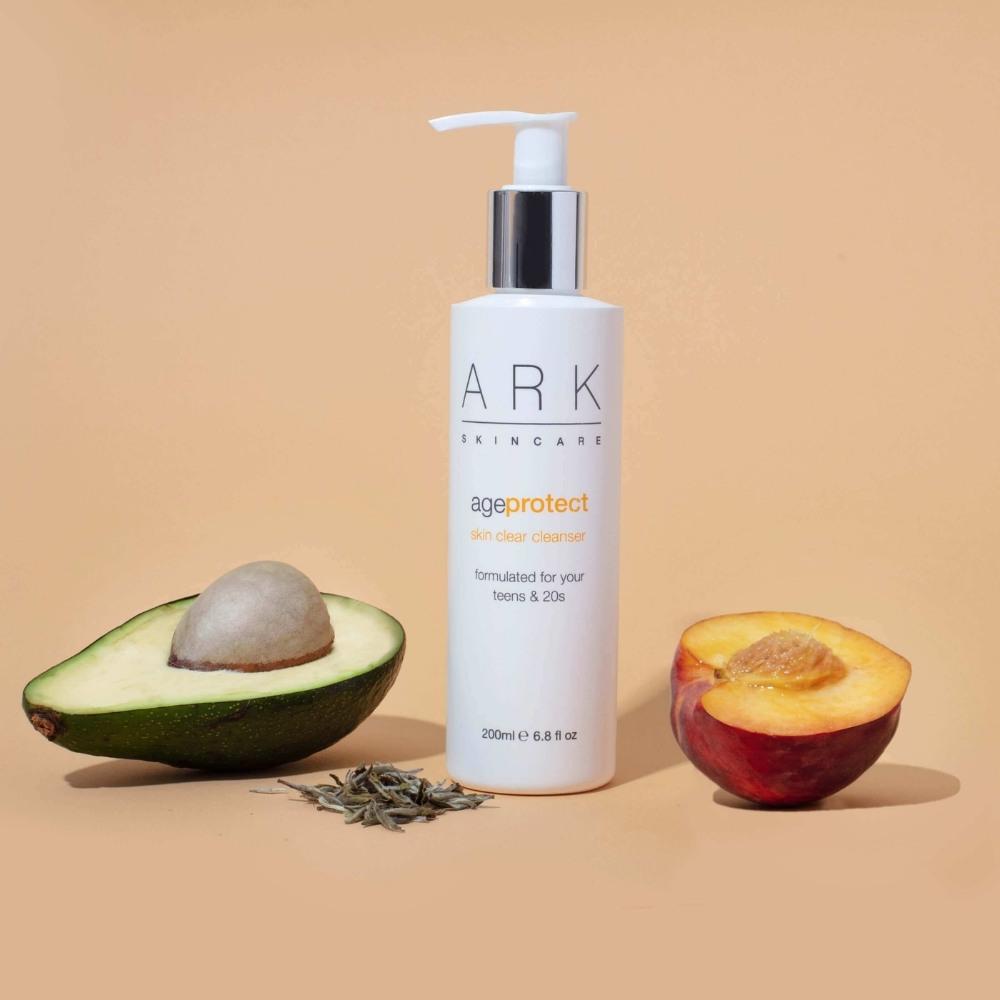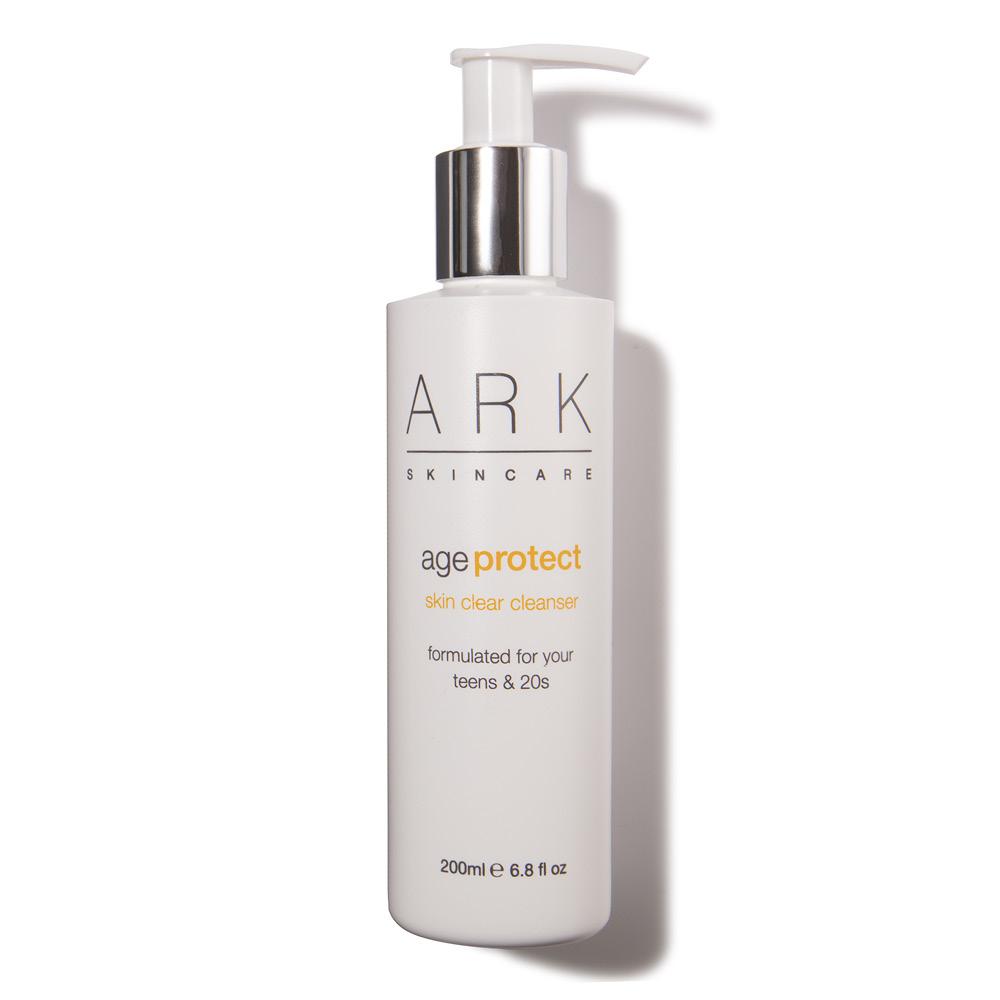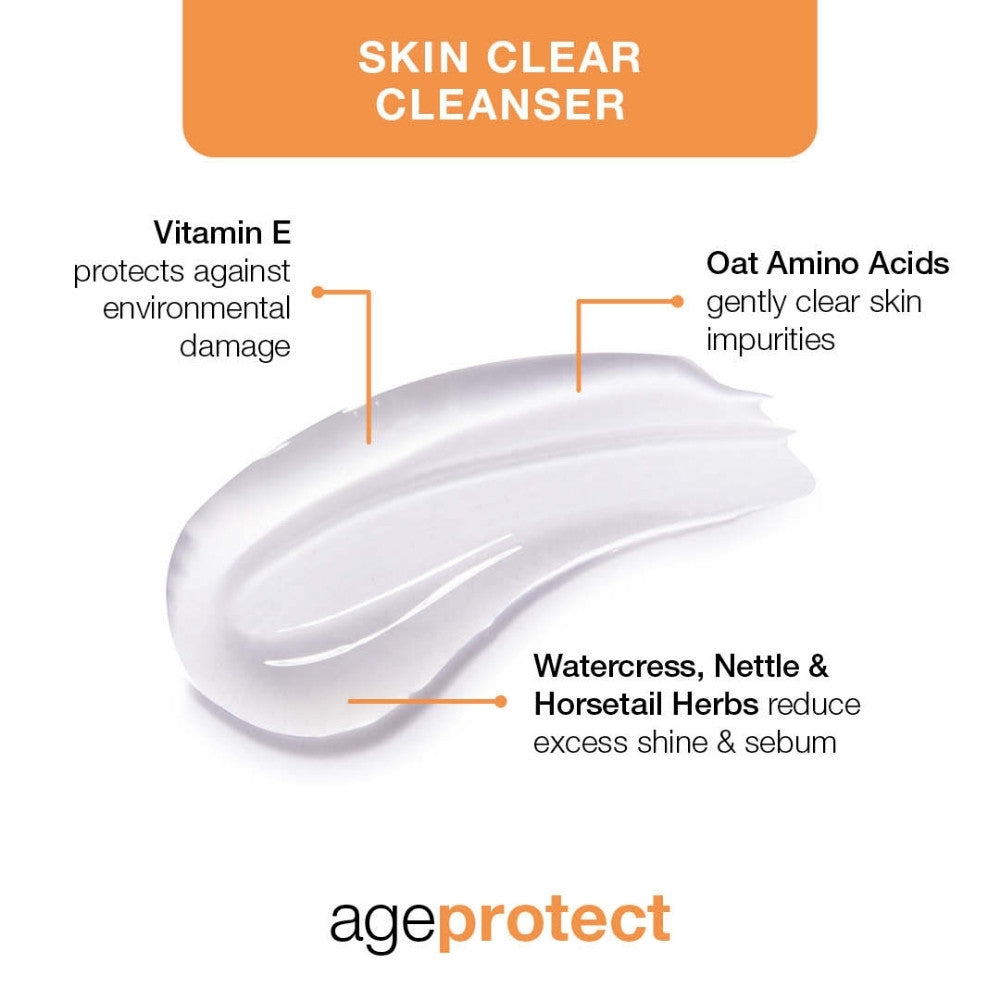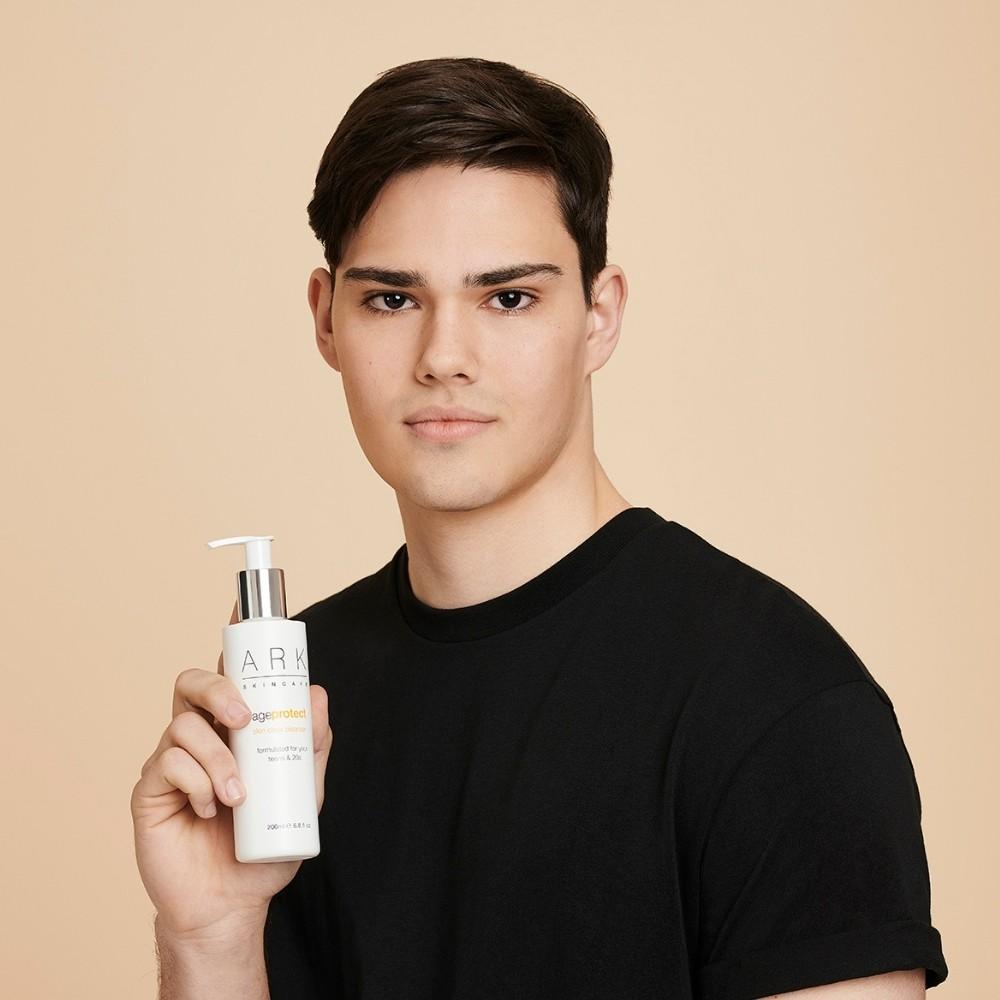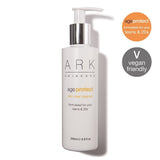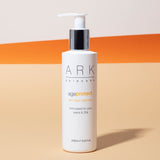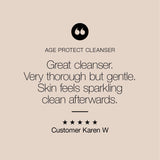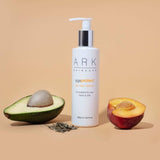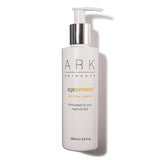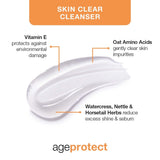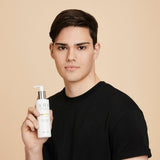 Age Protect Skin Clear Cleanser 200ml
Complexion-clearing cleanser for use in your teens & 20s
Share
The best skin clearing cleanser for use in your teens and 20s. With an anti-spot formula especially designed for young skin. This soap-free facial cleanser will help clear blemishes and smooth your complexion whilst maintaining your skin's moisture balance. 
Results: The skin clear cleanser cleverly balances oily and dry areas of skin to leave skin clear and comfortable. Natural, vegan-friendly ingredients ensure skin is treated gently while spots and excess sebum are banished.
How it works: 
Watercress, Nettle and Horsetail herbs combine to reduce excess sebum, eliminate excess shine, and naturally balance skin.
Oat Amino Acids wash away skin impurities without damaging the skin's natural barrier.
White Tea provides anti-microbial and anti-inflammatory properties and protects from free radicals (these are unstable molecules that can cause damage to your skin cells).
Vitamin E, with antioxidant and anti inflammatory properties protects against environmental damage and leaves skin feeling smooth.
Perfect for: Anyone in their teens or 20s. The active ingredients make this vegan cleanser perfect for anyone with acne or breakouts but the balancing properties will help effectively cleanse all young skins. Non-comedogenic (non pore clogging). 100% vegan.
How to use: An essential step for both your morning and evening skincare routines. Apply to dampened face and neck, massage, and then remove with warm water and a clean muslin cloth. Follow with ARK Hydrating Beauty Mist and Age Protect Vitality Moisturiser, to leave your face feeling supple and smooth. 
Read our expert guide: Looking for more information on how to cleanser your skin properly? Read our cleansing masterclass for the best routine for you HERE.
Bio active ingredients: Oat Amino Acids, Peach Lipids, Avocado Oil, Vitamin E, White Tea, Watercress, Nettle, Horsetail.
Full ingredients list: Aqua (Water), Sodium Lauroyl Oat Amino Acids, Cocamidopropyl Betaine, PEG-150 Pentaerythrityl Tetrastearate, PEG-6 Caprylic/Capric Glycerides, Peach Kernel Oil Glycereth-8 Esters, Polysorbate 20, Avocado Oil Glyceryth-8 Esters, Acrylates Copolymer, Phenoxyethanol, Glycerin, Sodium Chloride, Tocopheryl Acetate, Benzyl Alcohol, Xanthan Gum, Maltodextrin, Coconut Acid, Sodium Hydroxide, Disodium EDTA, Ethylhexylglycerin, Parfum (Fragrance), Limonene, Dehydroacetic Acid, Camellia Sinensis (Tea) Extract, Geraniol, Linalool, Equisetum Arvense Extract, Nasturtium Officinale Extract, Urtica Dioica (Nettle) Extract.
Formulated without: Parabens, Sulphates, SLS, Mineral Oil, S.D. Alcohol, Formaldehyde, Artificial Colours & Artificial Fragrances.
2020 - "Thanks for sharing these products with me. They are genuinely perfect for 20s skin. They're lightweight and really great at hydrating yet keeping blemishes at bay. I so have really glowing clear skin now" SteelCityMiss, Beauty Blogger
2020 - I love using this cleanser - and a little goes a long way as it lathers up so nicely! - Darly Rose, Beauty Blogger
2020 - "When I first started using the cleanser I was quite surprised how light and liquidy, almost gel like the cleanser was… It leaves my skin feeling so clean and refreshed. It's not harsh or drying and I'd definitely say it's had a positive impact on my skin with regards to blemishes - especially with all the hormones in my body just now." Jenna Suth, Beauty & Fashion Blogger
2019 - "I really love this cleanser, firstly I just love the smell, it has a lovely fresh herbal smell that smells natural. The cleanser is a little thicker than most cleansers I have tried but for me, it makes it easier to work with. I simply wash my face in the sink with warm water then apply this generously on my face gently in a circular motion, then wash off with warm water." - 'Moonlight Mel' Beauty Blogger
2018 - "Best my skin has ever been since using this amazing cleanser. Worth a try if you have really sensitive skin..." Laura Crane, Love Island Contestant
Are you local to Haslemere?
Save on postage and place a telephone order on 02037403303, we'll prepare your order and let you know when it's ready to pick up from our shop on Haslemere high street.
Store open for collections Monday to Thursday 9am to 5pm. Open by appointment on Friday and Saturday. Confirmation of arrival time advised to avoid disappointment.
UK Deliveries
UK - Standard Delivery (3-5 working days) FREE for orders of £60 or over.
UK - Standard Delivery (3-5 working days) £3.95 for orders under £60.
UK - Next Working Day (UK Mainland) - Available Monday to Thursday, orders must be placed before 12 midday. Please note the Next Day service is not available for weekend deliveries. Therefore orders placed on Thursday afternoon or Friday mornings will arrive on the following Monday. Orders placed on Friday afternoon Saturday or Sunday will be delivered on the following Tuesday. £7
Overseas deliveries
PLEASE NOTE: We can not take any responsibility for delayed orders to other countries outside the UK due to individual custom regulations. Please check with your country's customs office regarding the import of the products you wish to order. ARK Health & Beauty (Retail) Ltd deliveries are classed as 'Delivered At Place' (DAP), also called delivered duty unpaid (DDU). This means we the seller take responsibility for shipping the product, but we require the customer to pay any import costs, such as VAT, duties, and clearing fees. As the buyer, you are responsible for any import restrictions, prohibited import items, taxes, tariffs, fees and other duties. You are responsible for complying with international, national or local laws regulating the importation of products that you may purchase. If an order is refused delivery by customs due to unauthorized ingredients or contents, ARK Health & Beauty (Retail) Ltd is not responsible for any losses or costs incurred by you, the customer. You are solely responsible for any taxes, duties, levies, fees and/or any other expenses related to importing the products you order. If the shipment is abandoned or discarded by customs, you will not receive a refund or credit of any kind. By ordering you agree to these terms.
Delivery to Europe
Unfortunately we've made the decision to stop shipping orders to the EU. Changes following Brexit have meant our customers are facing unexpected additional costs, which make the current system unworkable. We're sorry for any disappointed caused, it's a situation we continue to monitor and we hope a cost effective solution can be found in the near future.
Delivery to USA and Canada
Via carrier, signature required (5-6 working days) £20.00
Australia & New Zealand
Via carrier, signature required (5-17 working days) £35.00
If you are looking to ship elsewhere please get in touch via office@arkskincare.com and we will do our best to help.
Refunds and Returns Policy
For reasons of hygiene, we are not usually able to offer refunds or exchanges on any opened product.
E-vouchers are non refundable and cannot be exchanged for cash. Products purchased using e-vouchers are non refundable and non returnable.
If you wish to return your product purchased directly from ARK Skincare, please follow the procedure detailed here. If you have purchased an ARK Skincare product from a retailer or distributor please contact them or refer to their website for their returns policy.
Close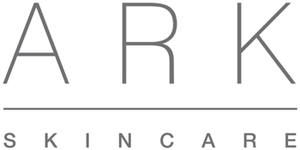 ARK Pro Enquiries
Discover ARK Skincare PRO, the range of ARK professional products for use by aestheticians, therapists & facialists.