ARK Skincare's Sustainability Mission
At ARK we take sustainability seriously. It is a journey of continuous improvement, but small steps add up!
Read on to find out what we're doing...
Every year, the beauty industry creates an estimated 120 billion items of packaging, most of which goes to waste at the end of its life. The industry is slowly changing, but we all need to do more in order to be greener. Here at ARK Skincare, we have been working hard to take simple yet effective steps to cut waste and shrink our carbon footprint.
In this post, we'll share what we've been doing, plus we have tips for making more planet-friendly choices in every day life.
ARK Skincare & GreenSpark

We joined Greenspark to ensure that ARK Skincare has a positive impact on our planet and its people.
Check out our impact so far and join our journey!
Each time you shop with ARK Skincare we donate to earth positive causes. Through our partnership with Greenspark we support certified projects to plant trees, help prevent plastic pollution and offset C02 - all have positive long term planet and social impacts.
Click below to find out more.
ARK Skincare & Magical Mushroom Company
Innovative Biodegradable Gift Packaging
We've partnered with the Magical Mushroom Company® to create the boxes for our gift sets. Instead of being manufactured from traditional materials, an innovative sustainable alternative has been used – Mushroom® Packaging.
The packaging has been GROWN in a mix of natural upcycled biowaste and mycelium (the vegetative tissue of mushrooms), so it is fully biodegradable and breaks down in soil after just 40 days. It also fully breaks down in water in just 180 days meaning it has the long term potential to significantly reduce the level of plastic waste in our oceans.
You can even plant seeds in them and create a mini garden as an extra gift - we include seeds in your order to help!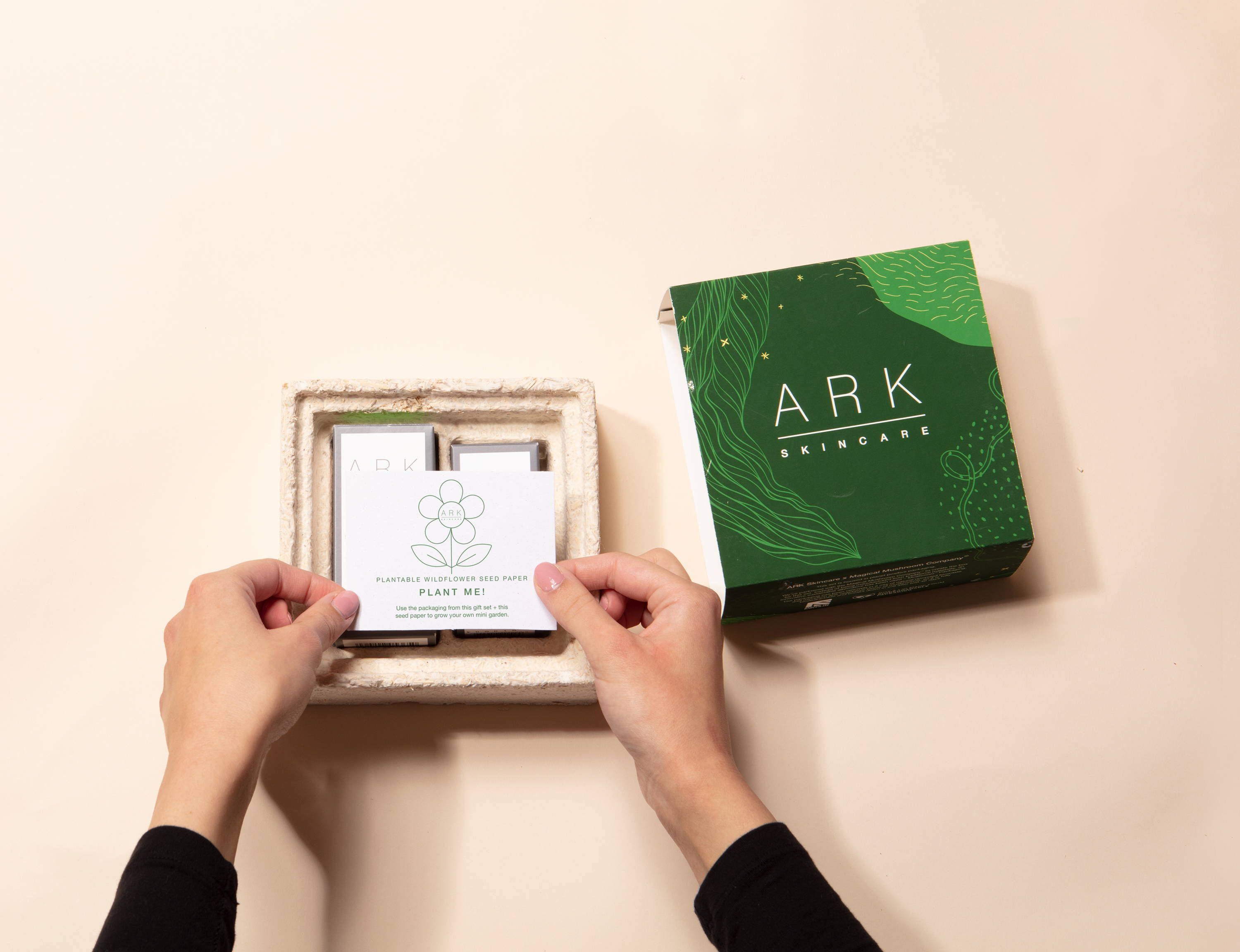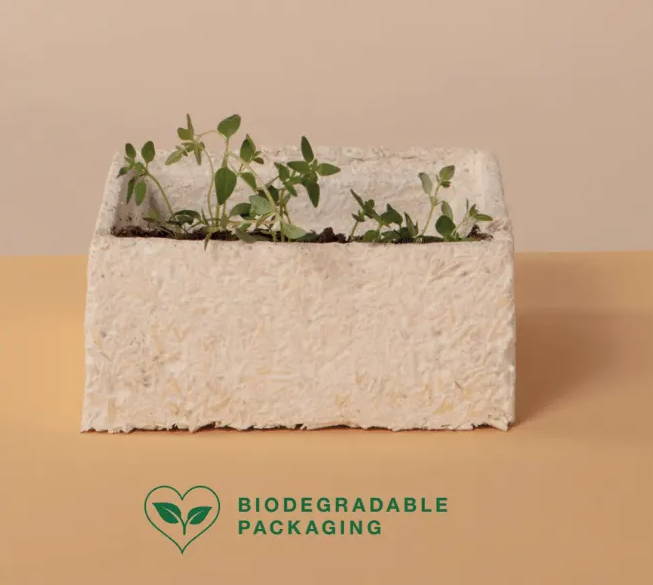 We were thrilled to receive a nomination in the prestigious Sunday Times Style Beauty Awards for our planet positive packaging.
Category: Brand Making A Difference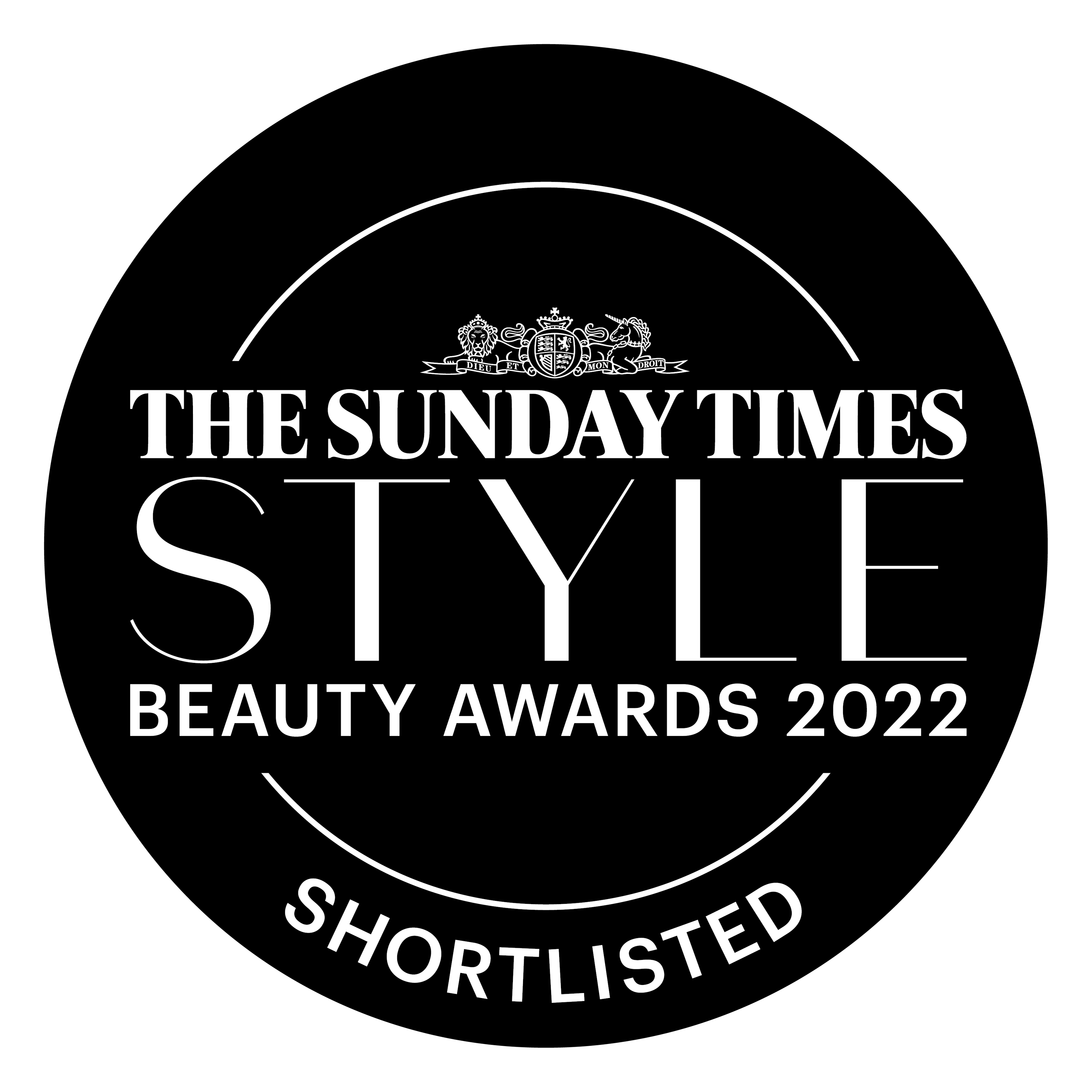 Small Steps, Big Difference
Sustainability is a crucial consideration for every new product development. We assess all new components in terms of ease of recycling and review whether options made from recycled materials are available. Many of our packs are already easy to recycle in normal council collections.
Click button below to jump to our recycling guide per ARK product
For containers that can't be recycled in council collections, we've partnered with Terracycle, who recycle traditionally hard to recycle materials. We take back any used beauty containers and pass these on to Terracyle who break them down into pellets and use them to make furniture and other consumer goods.
You can find out more about Terracycle's excellent work here: https://www.terracycle.co.uk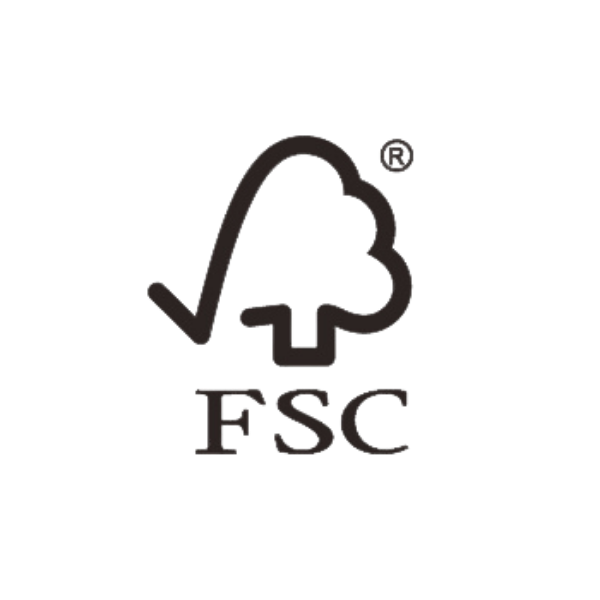 Our cartons are made from FSC certified board. The Forest Stewardship Council is dedicated to promoting responsible forestry. Using materials that are FSC certified means they are produced without causing harm to the world's forests.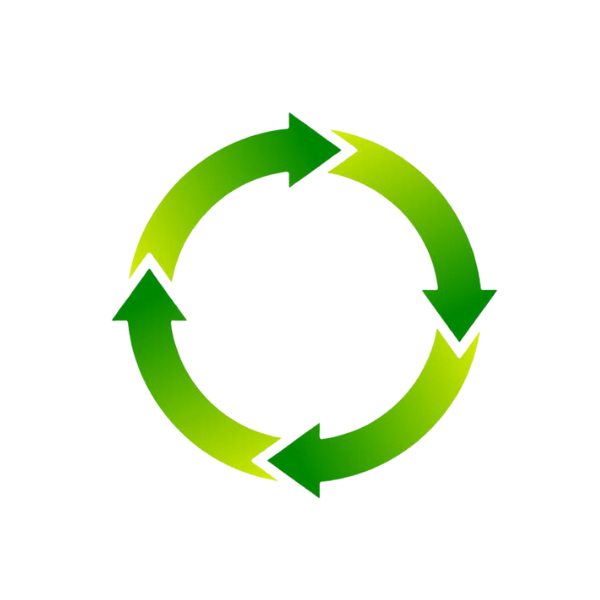 Our cleanser bottles are made from at least 30% recycled material. Plastics made from post-consumer materials keeps waste away from landfill and directs it toward recycling plants, reducing plastic waste.
We are moving away from double-walled plastic packs, the new style containers are made from 50% less amount of plastic and are easier to recycle as they contain fewer different materials.
We are also phasing out cello wrapping on our cartons.
Reviewing postal packaging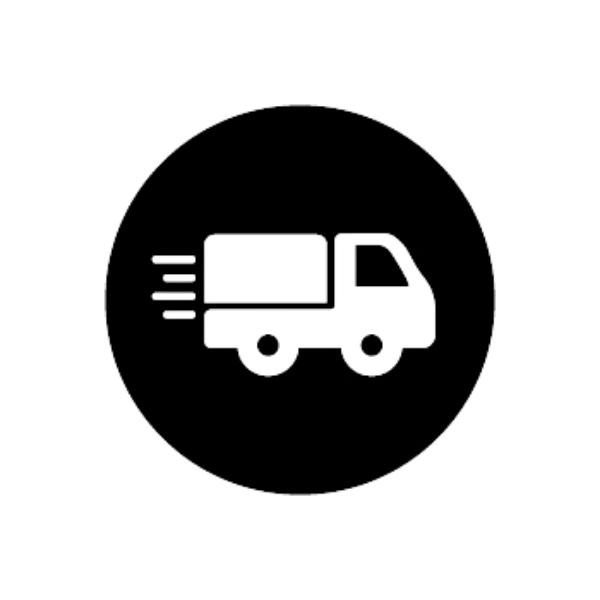 We've reviewed the packaging used for our website orders and have made changes to reduce the amount of packaging used. This reduces our carbon footprint as well as reducing the amount of material used. We've looked at the type of materials used too - moving to brown paper tape instead of plastic tape and banning bubble wrap.
Guide for Recycling ARK Skincare Packaging
The following ARK product packaging is accepted by most council recycling collections:
Cartons, Gift bags, Serum bottles (remove the pipettes first), Cleanser bottles (remove the pumps first), Mist bottles (remove the pumps first), Body product bottles (remove pumps/caps & labels first).
The following are not yet widely accepted by council recycling collections:
Tubes, Airless pump packs, Pumps, Pipettes.
We are working on switching to more easily recycled packaging options for more of the range. In the meantime we have partnered with Terracycle, who specialise in recycling materials not accepted by council collections. We have a Terracycle collection box in our skincare boutique in Haslemere. So if you are local, feel free to drop your empties in and we'll pay to have them recycled. You can also post them to us at ARK Skincare, 14a High Street, Haslemere, Surrey, GU27 2JE.
ARK Skincare's Top Sustainable Tips
Knowing how to start living a more sustainable lifestyle can sometimes feel quite overwhelming, but small changes can make a big difference. Here the ARK team share their top tips.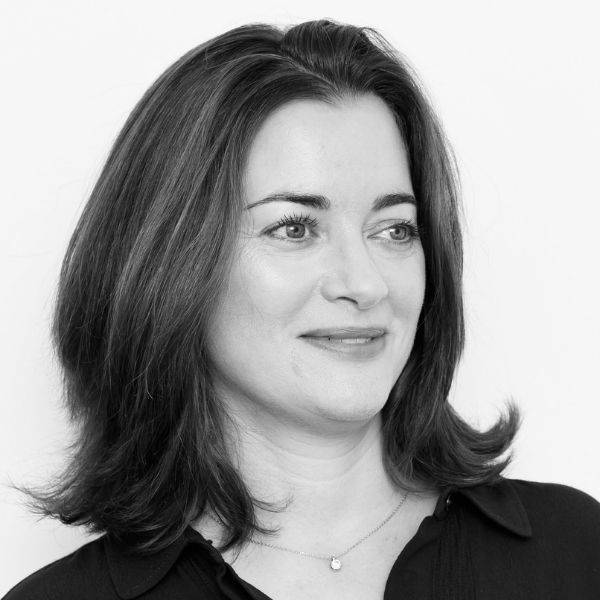 "My top tip which helps me be a better recycler is to have a recycling bin in my bathroom, as well as in my kitchen. Any personal care items which can be recycled can then go straight in the recycling, rather than being tempted to lazily throw them in the refuse bin. It is amazing how many items this is. I also have a bag on my bathroom door which I use to collect items to go to Terracyle collection points (for items which cannot be recycled by the council). I use the one in the ARK shop for beauty items, and the one at my local Haslemere opticians for contact lens packaging."
Tamsin - ARK Skincare's CEO
"As a household, we are trying our best to save energy by remembering to turn off any appliances after we use them rather than constantly keeping them on stand-by. I'm also making a conscious effort to switch lights off behind me as I'm so guilty of leaving them on around the house!
And we're doing the same in the ARK office too - computers and printers use a lot of energy left on standby!"
Lucy - ARK Skincare's Sales & Marketing Co-Ordinator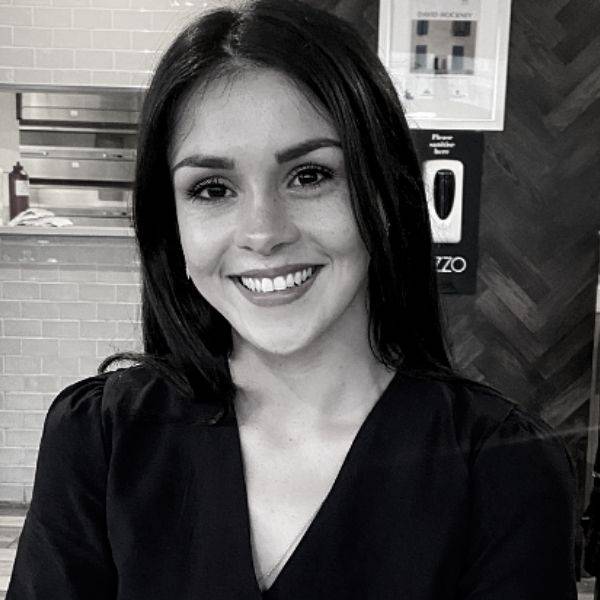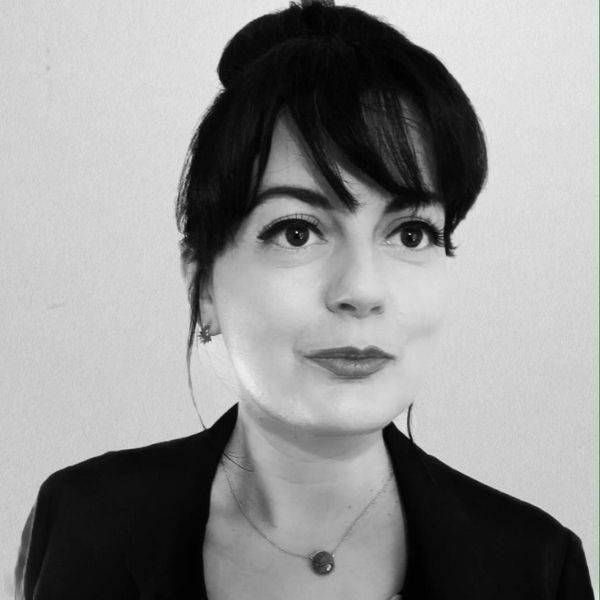 "My top tip is to find out if there's a Repair Cafe in your local area. We have one in Haslemere (ARK's hometown) and there are more and more popping up all over the UK. The concept is brilliant - volunteer repairers help people fix everyday objects for free, to avoid waste. It's great for learning new skills and building a sense of community, and it's so satisfying giving old or broken things a new life!"
Katie - ARK Skincare Director
"I'm making an effort to avoid Fast Fashion. Instead, I love finding gems in pre-loved stores and charity shops."
Rosie - ARK Skincare's Customer Service Assistant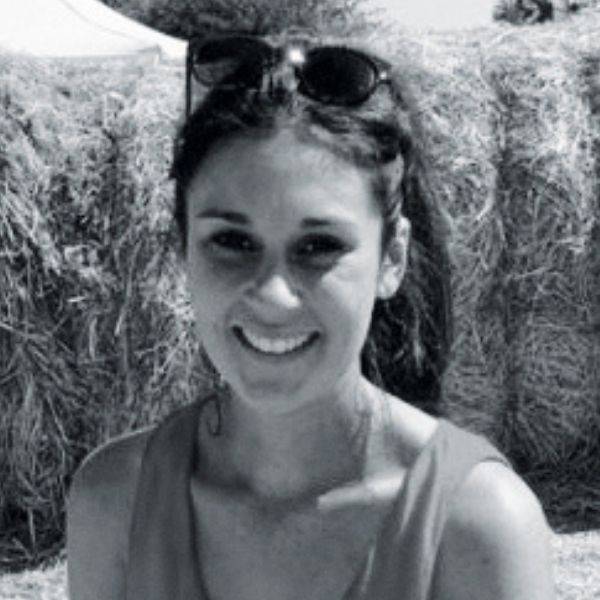 ---