The Age Defend Guide:
Skincare tips for your 30s & 40s
In this guide we'll cover top tips, key ingredients, and suggest an ideal skincare routine.

As we hit our 30s & move through to the 40s, our skin is starting to show signs of ageing. Fine lines & wrinkles begin to appear & some of us notice sensitivity as we encounter more internal & external stresses. It's time to defend the integrity of the skin with vital nutrients & greater antioxidant protection.
What Happens to Our Skin in Our 30s & 40s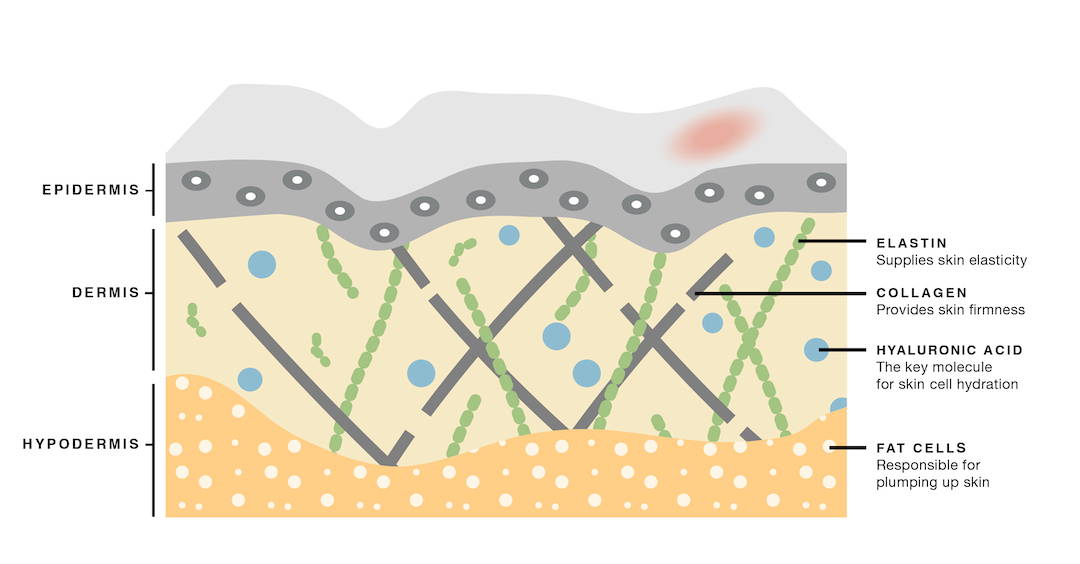 Production of Collagen, Elastin and Hyaluronic Acid declines in our 30s and 40s. This weakens the structure of the dermis and skin becomes thinner.

The weakening of the dermis results in fine lines in the skin surface.

The slowing of cell regeneration results in a dulling of the complexion.

Thinning skin is more susceptible to redness and sensitivity. It's common for people to first experience issues with redness as they move through their 30s and 40s.
Our Top Skincare Tips for Your 30s & 40s

TIP #1 - Review your routine
As we reach our 30s we should review our skincare needs. Our cellular turnover begins to slow, fibroblast (cells which make collagen) function reduces, and inflammation may increase. This coincides with a time in our life when we may be working harder on a career, raising a family, or both, which can increase cortisol levels. We need to start to use products to encourage collagen production, to increase hydration, and to reduce the visible signs of stress.
TIP #2 - Maintain good cleansing habits
Removing daily make up, grime, and pollutants is key to skin health. Make sure you get into the habit of cleansing properly at the end of each day. You should also get into the habit of cleansing every morning. During the night we shed skin cells and perspire, and it is vital that skin is cleansed in our morning routines prior to applying SPF and make up.
TIP #3 - Add a night treatment to your routine
Natural repair processes occur whilst we sleep so add in a night treatment to your routine to encourage cellular repair, increase elasticity, and relieve any dryness. Try a multi-tasking formula which will treat the eye area as well, and don't forget your neck.
TIP #4 - Increase hydration levels
Make sure you are using hard working ingredients such as Hyaluronic Acid to quench your skin. Add in an extra layer of hydration with the use of a hydrating facial mist and make sure you use a daily moisturiser as well as your daily SPF.
TIP #5 - Increase exfoliation
As we age our natural exfoliation slows down. Ensure skin remains radiant by regularly exfoliating away dead skin cells. Exfoliating also helps soften fine lines and reduce pigmentation by speeding up cellular turnover.
TIP #6 - Up your antioxidants 
Make sure your products include high quality antioxidants to prevent premature ageing. Consider adding an antioxidant rich serum to your routine.
TIP #7 - Give your eyes a boost
If life has got busier, and eyes are heavier in the mornings, add in a lifting eye cream to help give you a wide-awake feeling and reduce signs of tiredness.
TIP #8 - Don't forget your hands
Keep a hand cream beside your bed and use it daily. Our hard-working hands are one of the first things which give away our age, so look after them.

Ingredients to Use in Your 30s & 40s
Look to products which offer increased, and prolonged hydration, and those which reduce inflammation, protect from oxidative stress and also help to increase collagen production.

Ingredients to look out for:
Fruit Lipids, such as Kiwi and Passion fruit - which contain high levels of Omegas and offer moisturising and anti-inflammatory properties.
Powerful Antioxidants, such as Blue Lotus - protect from oxidative stress, inhibit the breakdown of collagen, and to offer anti-inflammatory effects.
Co Enzyme Q10 – antioxidant and free radical scavenger.
Anti Ageing Peptides, such as Matrixyl - help support connective tissues and reduce the appearance of fine lines and wrinkles.
Hyaluronic Acid  - to boost hydration levels.
Vitamin A (Retinyl palmitate) - to stimulate collagen and improve the skin's elasticity.
A Skincare Routine for Your 30s & 40s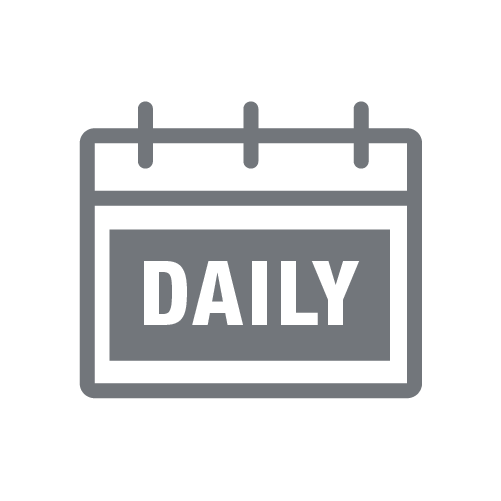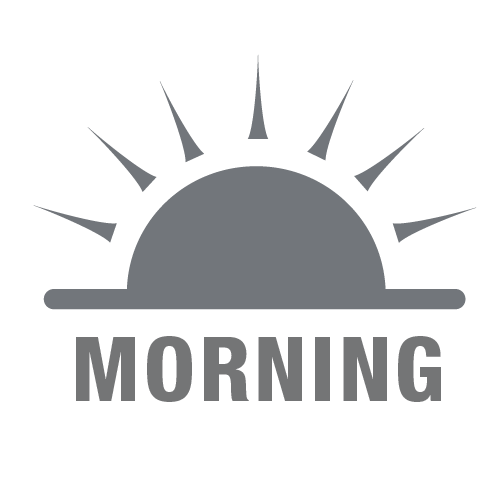 Every morning:
Cleanse skin, apply treatment serum, plus eye cream, moisturiser and SPF.
Plus, use a beauty mist and hand cream during the day, as required.
Every evening:
Double cleanse, add a serum for any concerns, use night cream, and add a lip treatment to prevent lines around the mouth.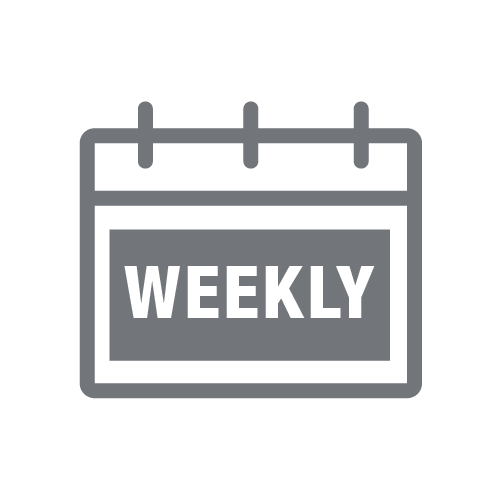 Weekly or twice weekly:
Exfoliate with a triple action exfoliator using physical, enzymatic and fruit acid exfoliants.
Hydrate and/ or Detoxify skin with a face masque.
Make time for a facial massage - learn more about the Gua Sha technique HERE.
Explore the Age Defend Skincare Range

Complexion-calming skincare formulated for your 30s and 40s.
Products in ARK's Age Defend range are designed to boost your skin's natural collagen production and minimise redness for a calm, supple complexion.
Made from gentle, vegan, bioactive natural ingredients that regenerate, replenish and condition your skin.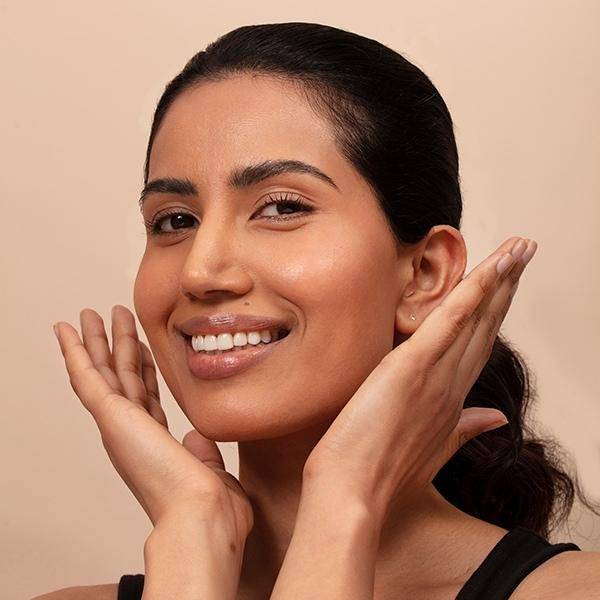 Age Defend Conditioning Cleanser

Formulated for your 30s & 40s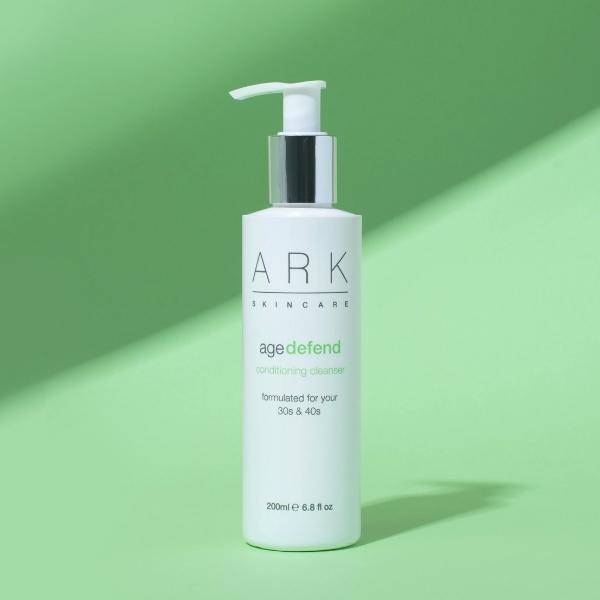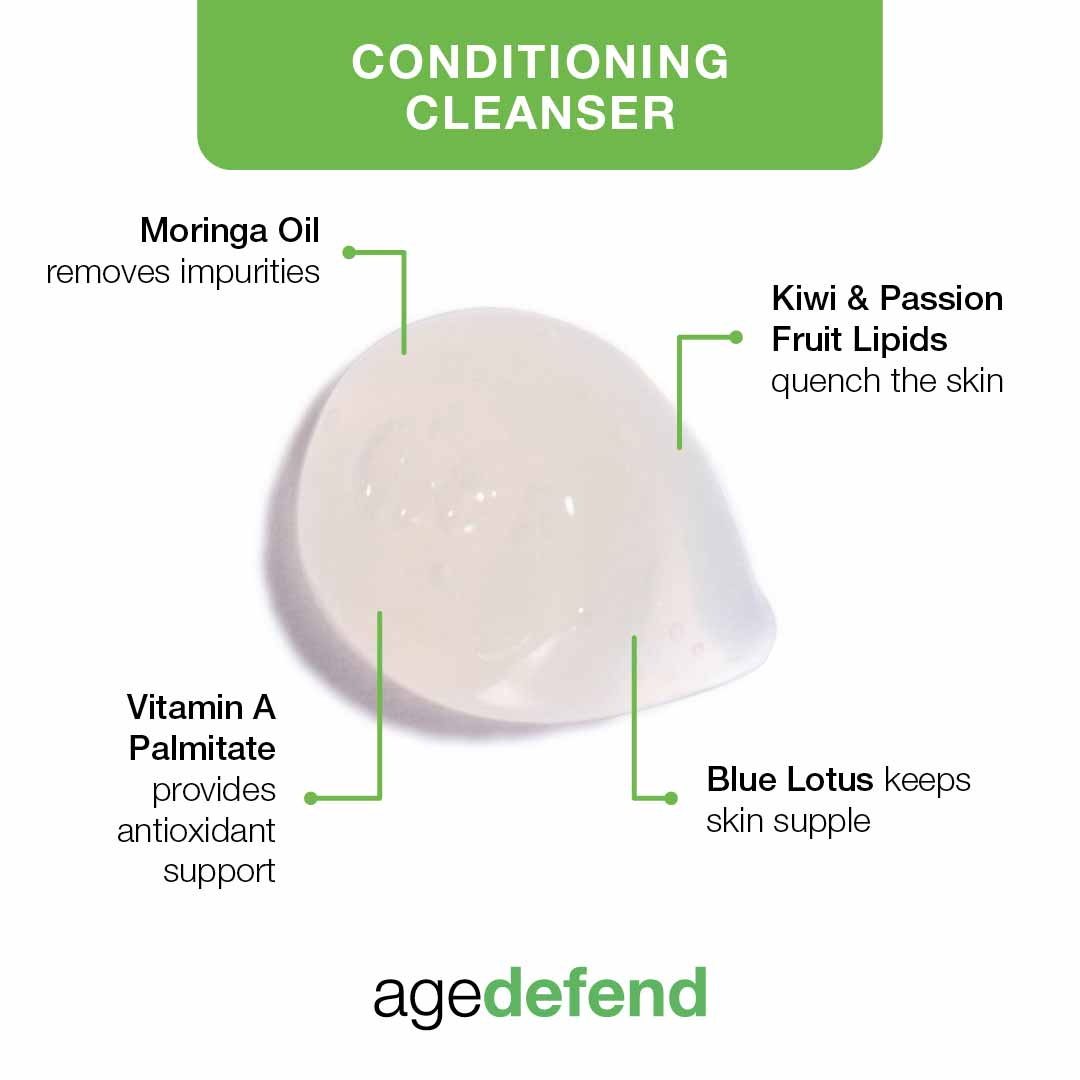 Gentle formula, perfect for sensitive skin
An ultra-nourishing cleanser to effectively remove daily grime and make up leaving skin clean, plump and supple. Formulated for use in your 30s and 40s when your skin may be beginning to show signs of ageing and/or sensitivity. READ MORE HERE.
Age Defend Replenishing Moisturiser
Formulated for your 30s & 40s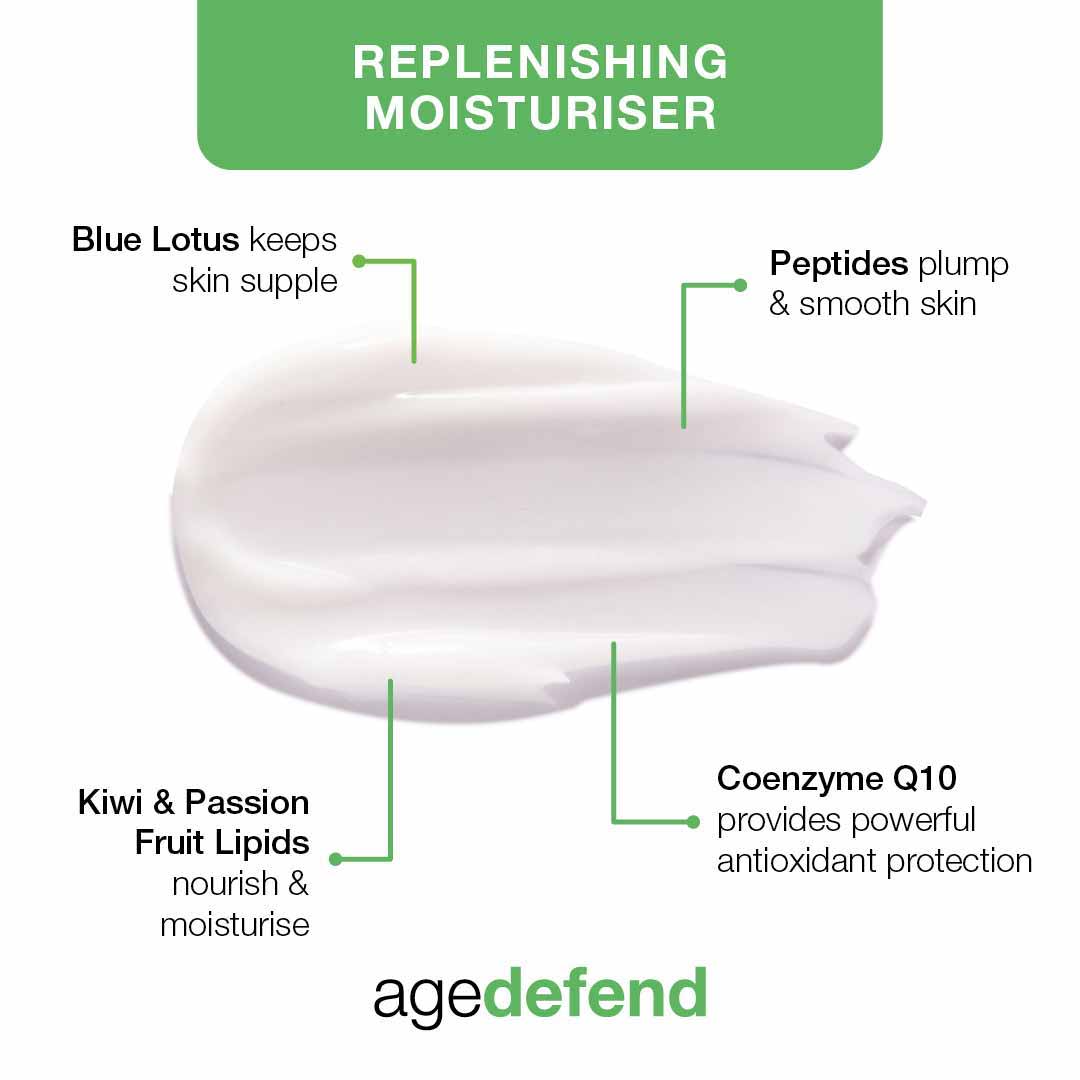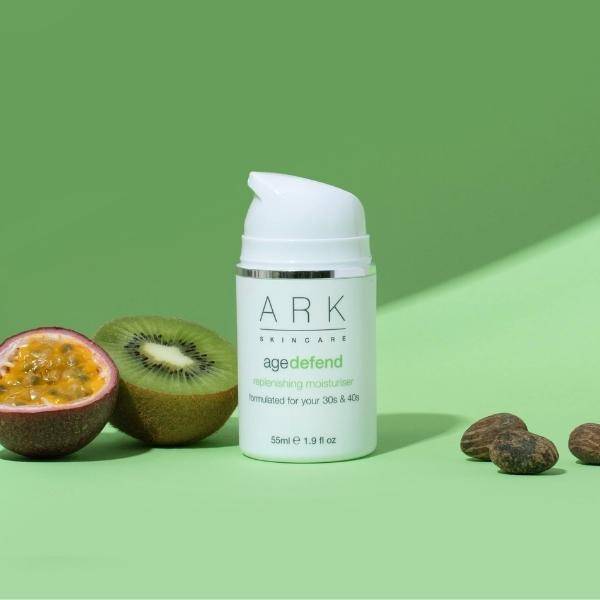 Packed with hydrating & plumping ingredients
This daily moisturiser plumps and smoothes skin to help it look fresh, replenished and toned. Contains skin plumping peptides and Coenzyme Q10 to boost firmness and elasticity, and diminish the signs of ageing. Formulated for your 30s & 40s. READ MORE HERE.
Age Defend Regenerating Night Treatment
Formulated for your 30s & 40s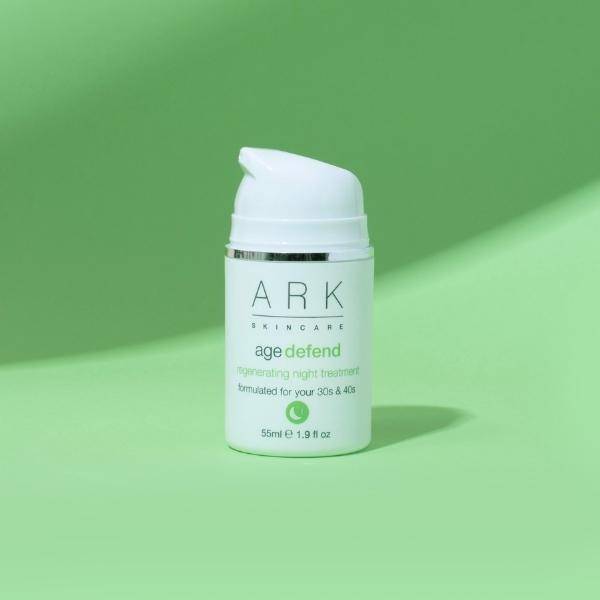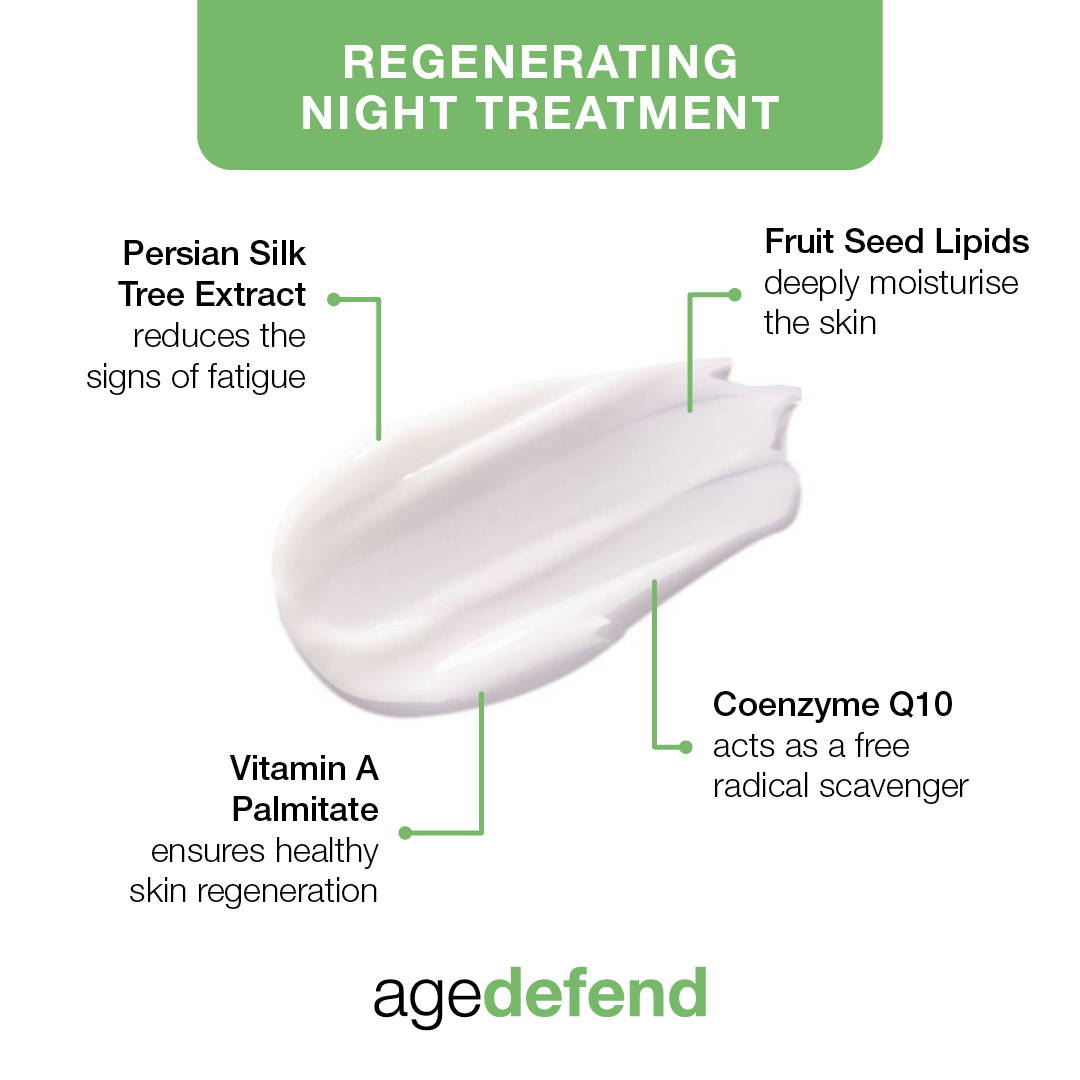 Combats signs of skin stress & fatigue
This night treatment aids the natural repair process as you sleep and combats the signs of everyday stress. The vegan formulation contains bioactive ingredients to detoxify and repair, to boost hydration and elasticity, and to soothe and reduce sensitivity READ MORE HERE.
Now we've talked through top tips, key ingredients, and an ideal routine, let's establish your bespoke product collection in three easy steps...
STEP 1: First select your Cleanser, Moisturiser and Night Cream. We've removed the guess work and developed formulas with the perfect balance of antioxidants, lipids and vitamins, to meet the needs of 30s & 40s skin.
STEP 2: Select one or more products from the Skin Perfector range based on your skin concerns. We have solutions for everything from blemishes and dullness, to redness, fine lines and dryness. We've suggested a selection below, if these don't fit your needs you can view the whole Skin Perfectors range HERE.