The Age Protect Guide:
Skincare tips for your teens & 20s
In this guide we'll cover top tips, key ingredients, and an ideal skincare routine for young skin.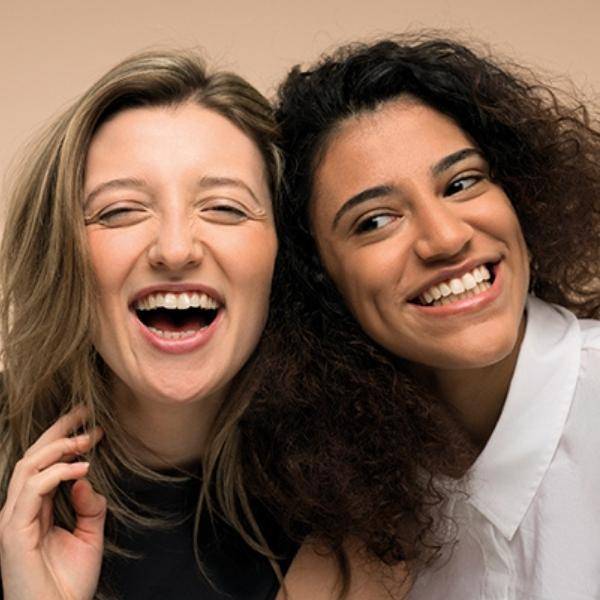 During our teens and 20s our skin is at its peak (biologically speaking) but it's still important to prepare for the future by maximising the quality of the skin & protecting against daily pollutants. It's never too early to shield skin from environmental damage with powerful antioxidants.
Establish good skincare habits now and your future self will thank you!
What Happens to Our Skin in Our Teens & 20s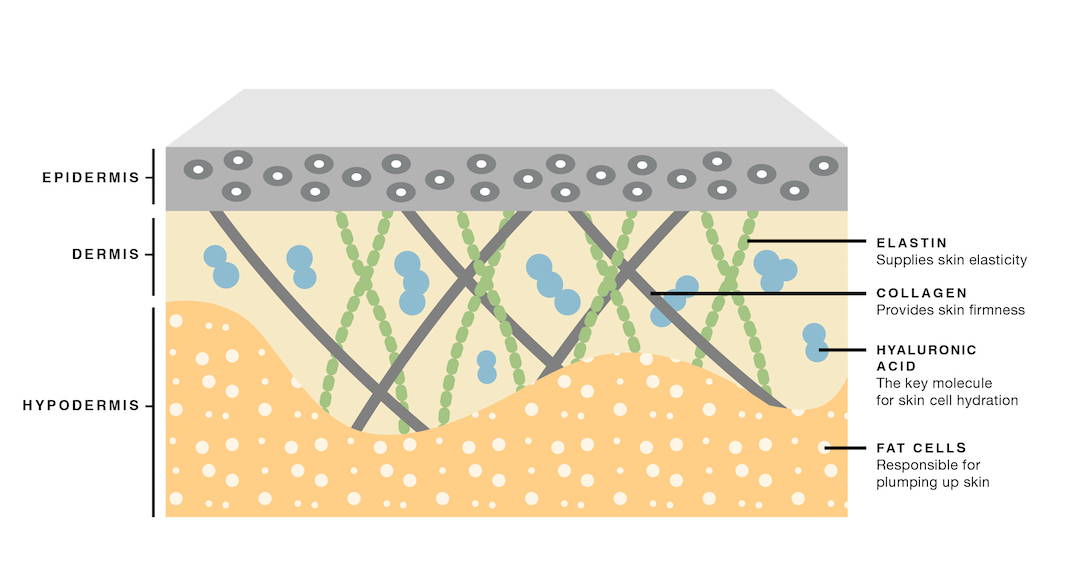 Young skin contains an abundance of Collagen, Elastin and Hyaluronic Acid. Together they create a robust structure within the dermis.

The strong infrastructure results in a smooth, supple surface to the skin.
Our Top Skincare Tips for Your Teens & 20s

Young skin should be kept clean and protected, but not over stimulated. Do not be tempted to use a large number of products, or to use too much of any one product. Keep your routine simple and focus on an effective daily cleansing routine which will not strip the skin of natural oils, and always use a daily non comedogenic SPF.
TIP #2 - Learn to double cleanse and create good cleansing habits
Removing daily make up, grime, and pollutants is key to skin health. Make sure you get into the habit of cleansing properly at the end of each day. It will then become second nature, like brushing your teeth, and you won't be able to sleep without clean skin! You should also get into the habit of cleansing every morning. During the night we shed skin cells and perspire, and it is vital that skin is cleansed in our morning routines prior to applying SPF and make up.
TIP #3 - Consistency is key
Create a bespoke routine suited to your needs and stick with it. Do not be tempted to chop and change according to the latest Instagram fad! Build a regime which works for you and use the same products consistently to see results. In your teens and 20s your skin turnover rate is between four to six weeks so any routine should be maintained for at least this length of time to see real results.
TIP #4 - Keep skin hydrated
For the skin's natural defence barrier to work properly it must be hydrated. Dry, damaged skin is compromised and may allow pathogens, pollutants, and bacteria to enter. Use a daily moisturiser even if you feel your skin is on the oily side. Find a moisturiser that is balancing and ensures your skin remains at optimal health.
TIP #5 - Use sunscreen 365 days a year
Using SPF is the single most important thing we should do for our skin. Protect young skin from damaging UV rays now to prevent sun damage showing in the form of dark spots (hyperpigmentation) and wrinkles in years to come.
TIP #6 - Don't use "anti-ageing" products
So called anti-ageing products are not designed for young skin, and they should not be used in a preventative fashion. They are designed to repair and nourish more mature skins so please do not be tempted to use them too young. You could disrupt the integrity of your skin's barrier function.
TIP #7 - Consider your diet and lifestyle
When we are young we don't always realise the effects of our diet and lifestyle on our skin. Try to take into consideration that smoking, alcohol, excess sugar consumption, and highly processed foods can all lead to skin concerns. Try to balance out your excesses with healthy days each week if you can!
TIP #8 - Invest in a facial
Invest in a facial with a trusted beauty therapist or aesthetician. They may seem costly but getting professional advice as to how to build a routine, and steps to include in your routine at home, will set you up for life.
Ingredients to Use in Your Teens and 20s
Ingredients used in skincare formulated to target young skin should focus on providing optimum nutrition to skin cells; reducing any inflammatory risk; maintaining hydration levels; and on avoiding UV damage. Formulations should include active lipids, antioxidants, and vitamins specifically for young skin.

Ingredients to look out for:
Avocado Oil - Avocado has excellent natural moisturising and nourishing plus softening properties.
Peach Kernel Oil – A light oil rich in minerals, vitamins, and fatty acids.
Vitamin E – Excellent antioxidant and anti-inflammatory and protects skin from damaging free radicals.
White Tea – An antioxidant with anti-microbial and anti-inflammatory properties.
Watercress, Horse Tail and Nettle - These potent herbs help to regulate sebum.
A Straightforward Skincare Routine for Young Skin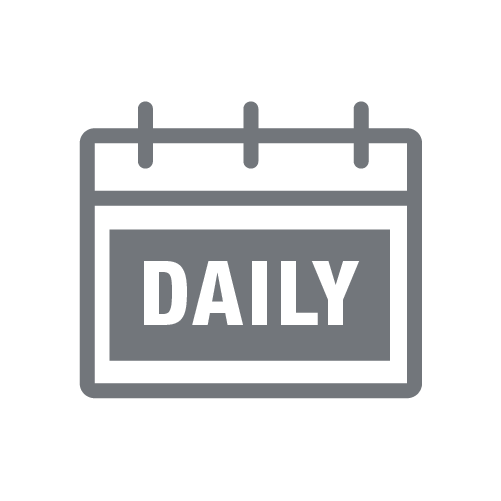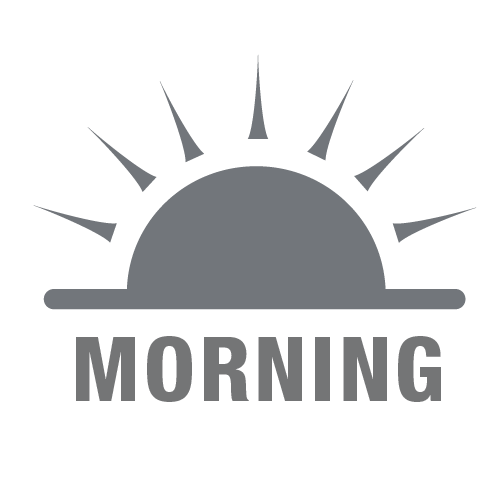 Every morning:
Cleanse, moisturise and apply facial SPF.
Every evening:
Double cleanse, add a serum for any concerns, moisturise.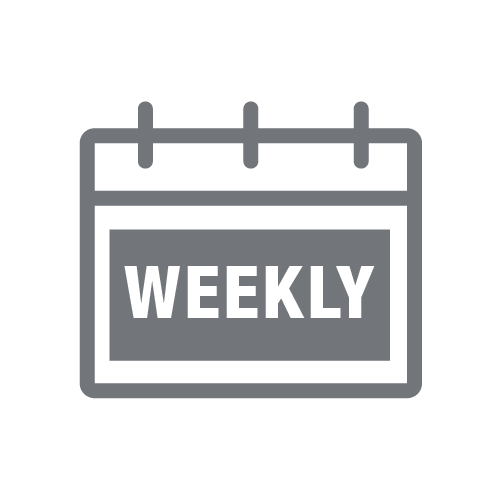 Weekly or twice weekly:
Exfoliate with a triple action exfoliator using physical, enzymatic and fruit acid exfoliants
If skin needs some added TLC use a masque.
Explore the Age Protect Range

The Age Protect range is ARK Skincare's collection of specially formulated products for young skin.
Complexion-clearing skincare products formulated for your teens and 20s. Our Age Protect range feeds younger skin with essential nutrients and balances hydration for a beautiful, clear complexion.
As with all ARK Skincare products, this range is cruelty-free and 100% vegan.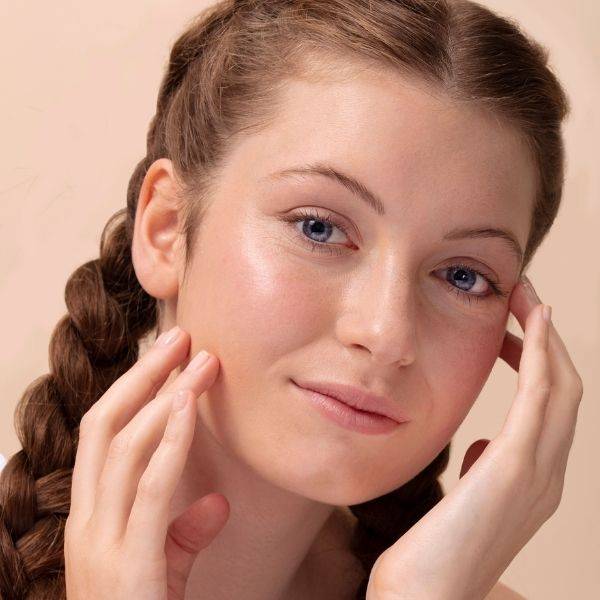 Age Protect Skin Clear Cleanser

Formulated for your teens & 20s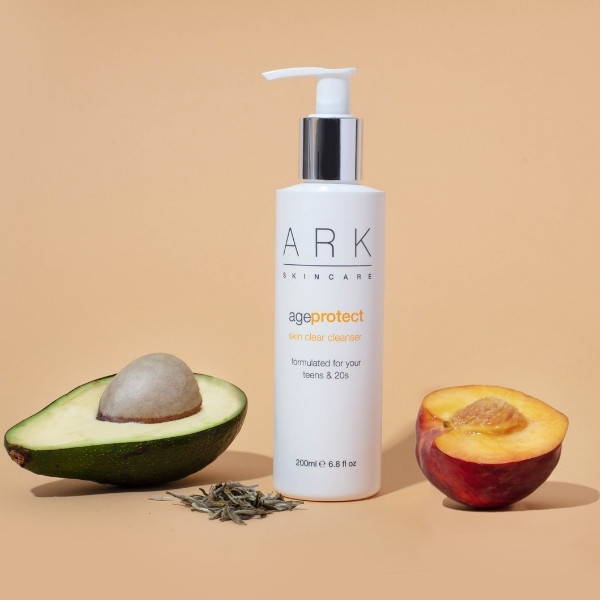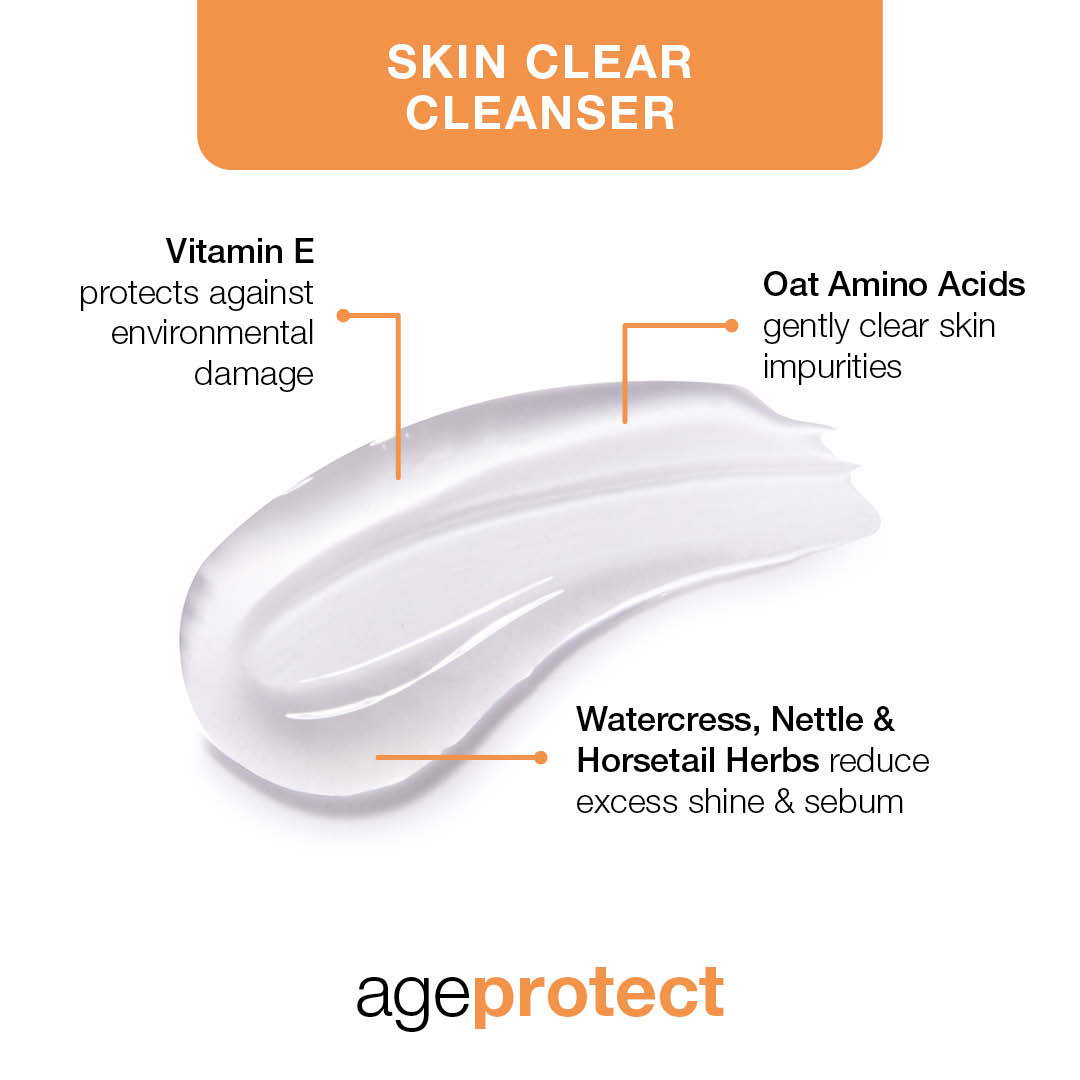 The complexion-clearing cleanser designed for young skin.
Our Age Protect Cleanser, specially formulated for those in their teens and 20s. It is packed with hard-working active ingredients which help to clear blemishes, reduce excess sebum and illuminate excess shine. It cleverly balances oily and dry areas of the skin, leaving skin clear and comfortable. READ MORE HERE.
Age Protect Vitality Moisturiser
Formulated for your teens & 20s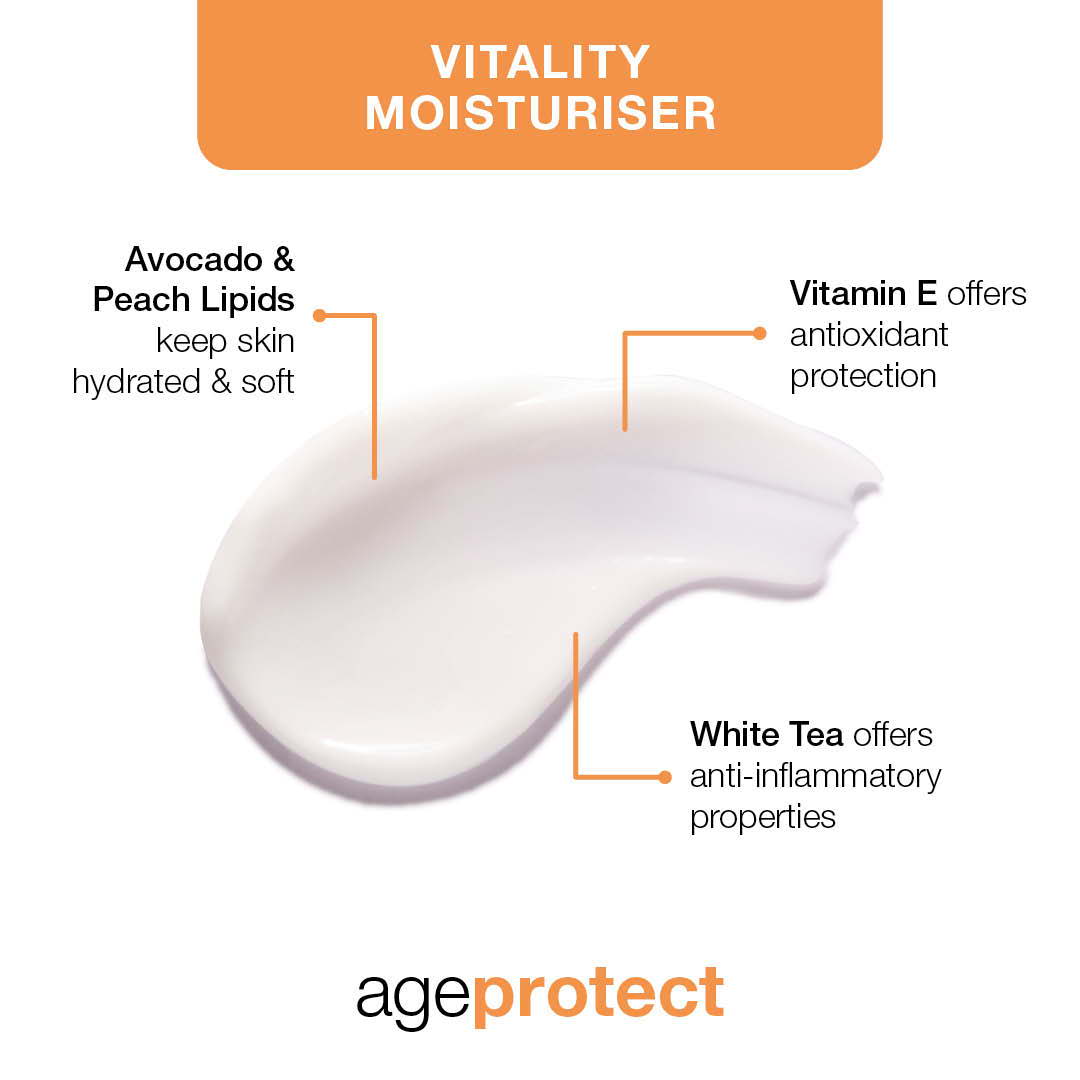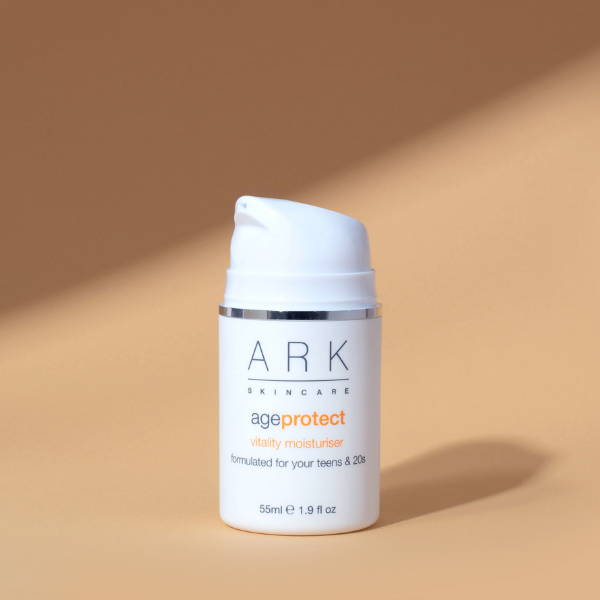 A lightweight moisturiser to soothe irritated skin and protect against pollution.
Our vitality moisturiser offers the perfect balance of hydration for younger skin. Rich in antioxidants and an active anti-pollution system, it provides daily protection from the urban environment. Leaves your skin, clear, radiant and vibrant. READ MORE HERE.
Now we've talked through top tips, key ingredients, and an ideal routine, let's establish your bespoke product collection in three easy steps...
STEP 1: First select your Cleanser and Moisturiser. We've taken out the guess work and developed formulas with the perfect balance of antioxidants, lipids and vitamins, to meet the needs of teens and 20s skin.
STEP 2: Select one or more products from the Skin Perfector range based on your skin concerns. We have solutions for everything from blemishes and dullness, to redness, fine lines and dryness. We've suggested a selection below, if these don't fit your needs you can view the whole Skin Perfectors range HERE. 
STEP 3: Add in Skin Essentials, these daily essentials will keep your skin in peak condition. In our teens and 20s cleansing and SPF protection are key, so we'd reccommend adding the Pre Cleanse & Make-up Remover and the SPF30 Primer into your regime. Shop the whole Skin Essentials range HERE.