How Does Skin Change With Age?

In this guide we look at why skin changes as we age, and how these biological facts form the foundation of ARK Skincare's age intelligent philosophy.
Many skincare brands have traditionally categorised skin as Oily, Dry, Combination or Sensitive. At ARK Skincare we do things a bit differently. We don't pigeonhole people into skin types. We don't believe that you are the same skin type throughout your whole life, because the needs of your skin change with age as well as lifestyle and environmental factors. Since skin can change dramatically throughout your life it should be regularly re assessed. ARK Skincare take an Age Intelligent approach to skincare which treats skin based on the needs of skin at different life stages. Young skin needs protecting but not over stimulating, whilst more mature skins need higher levels of nourishment, and help to keep skin supple and firm. Products should therefore be selected according to the age you are, focusing on the specific age-related needs of your skin to combat the challenges it faces as well as taking into account environmental and physiological influences.
Key transitional periods in the ageing process
There are two major periods in our adult lives that are considered transition periods with respect to the ageing process. These occur generally when we enter our 30s and again when we enter our 50s. During these periods in our life there is a dramatic shift in growth hormone production and a significant change in the way the body functions.
As we near the end of 20s and in our early 30s, growth hormone levels begin to drop, the body reaches its peak level of many structural components - including skin muscle and bone.
In our 50s onwards levels of many hormones fall precipitously, this causes a rapid depletion of the body's structural components.
What do these changes mean for our skin?
First let's look at the physiology of our skin. Skin is our largest organ. It has a vital defensive role; it regulates body temperature; helps eliminate toxins; and it can also act as a signal to tell us what is going on within our bodies.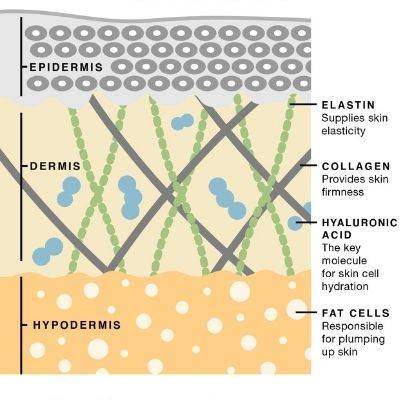 The outer layer of your skin - the epidermis - acts as a protective barrier, defending you against the environment, and preventing infection.

The middle layer - the dermis - is where Collagen and Elastin play their part and give skin its structure, strength, and suppleness. It is also where moisture is held maintaining hydration and a plump appearance.

The hypodermis (or subcutaneous layer) stores fat and maintains body temperature.
How skin changes during different life stages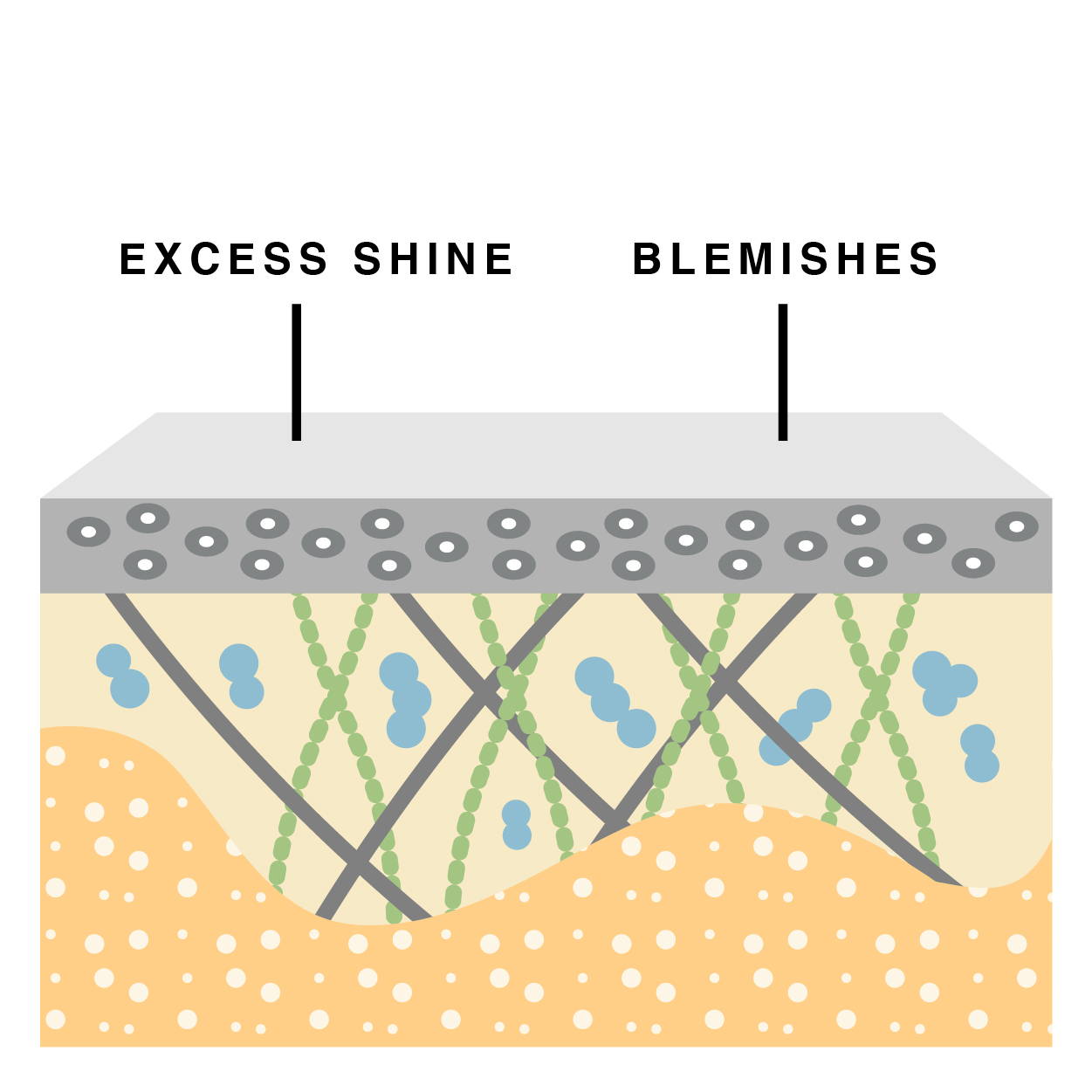 Young skin contains an abundance of Collagen, Elastin and Hyaluronic Acid. Which together create a robust structure within the dermis.

The strong infrastructure results in smooth, supple skin.

Common concerns this life stage are excess shine and blemishes.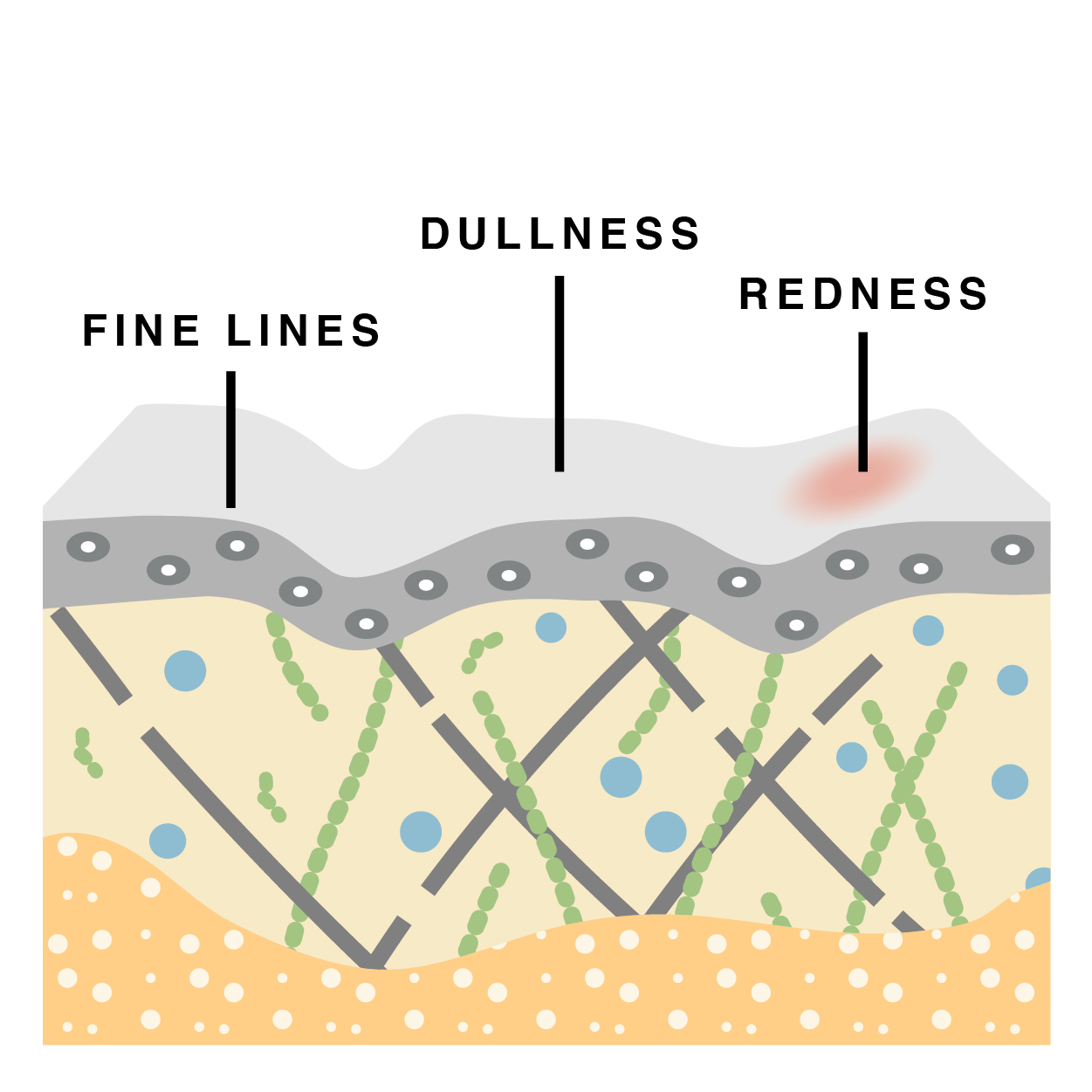 Production of Collagen, Elastin and Hyaluronic Acid declines in our 30s and 40s. This weakens the structure of the dermis and skin becomes thinner

The weakening of the dermis results in fine lines in the skin surface.

The slowing of cell regeneration results in a dulling of the complexion.

Thinning skin is more susceptible to redness and sensitivity. It's common for people to first experience issues with redness as they move through their 30s and 40s.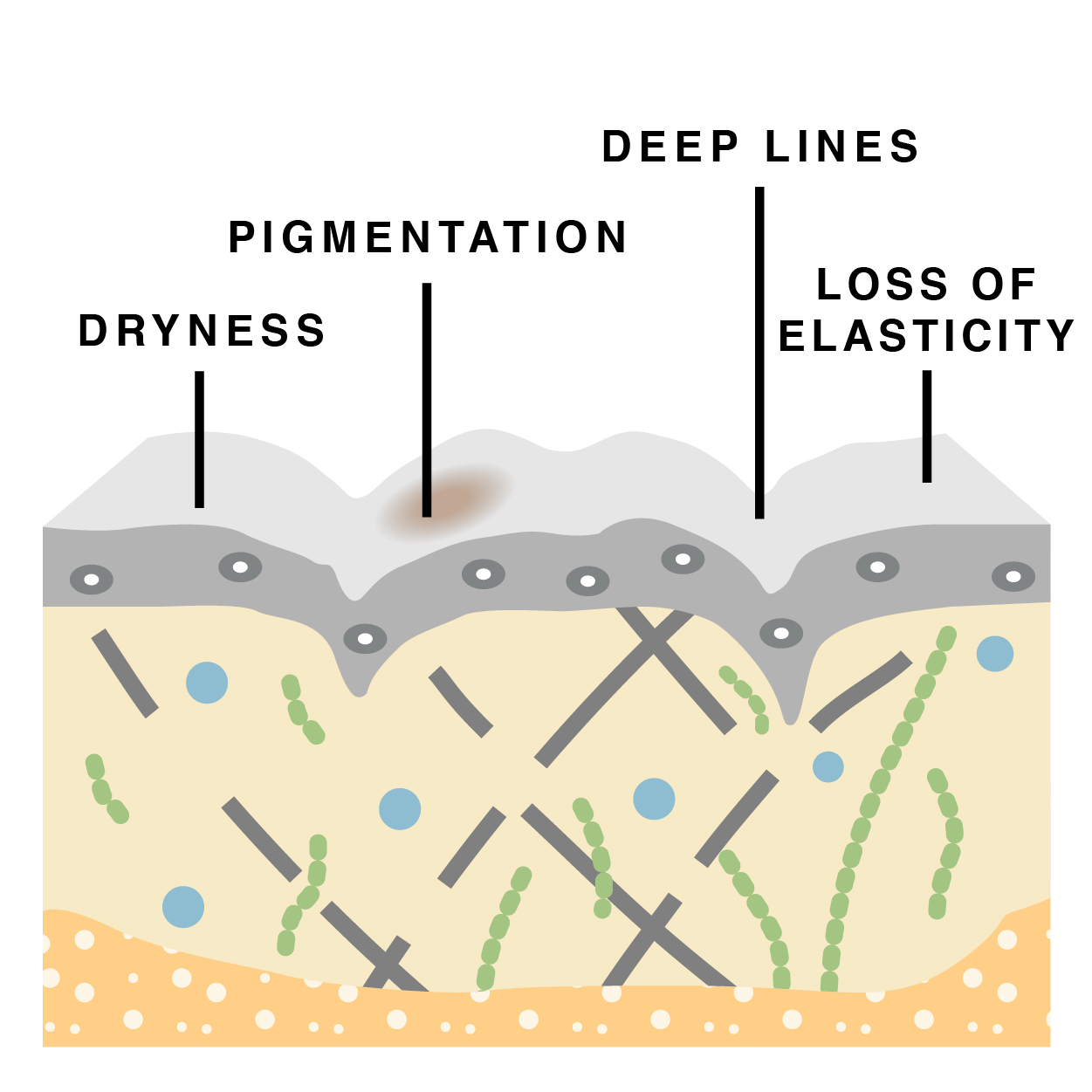 From our 50s onward the decline in structural cell production accelerates further, skin becomes more fragile, and and less able to repair itself:

Atrophy of the dermis leads to deeper lines.

The natural skin barrier also degrades, leading to poor moisture retention and excessive dryness.

Depletion of fat in the hypodermis layer causes skin to appear less plump.

Sun spots (areas of pigmentation) also become more prominent.

FORMULATED FOR YOUR TEENS & 20s
The ARK Skincare Age Protect range offers protection for younger skin with products created for use by teens and 20 somethings.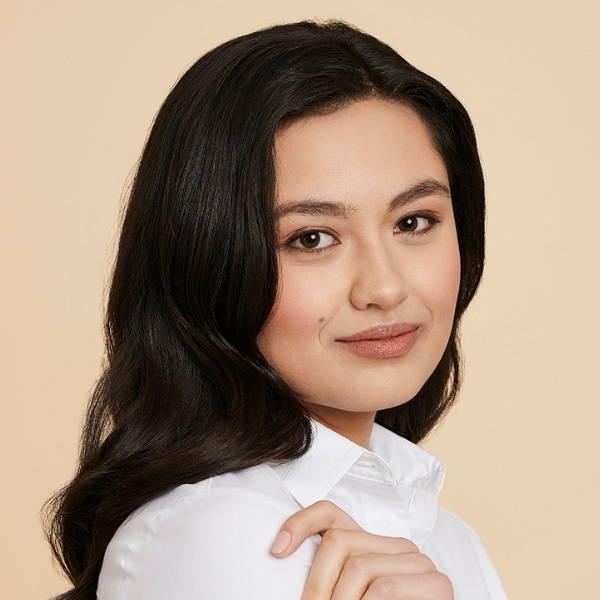 This range aims to maximise the quality of younger skin, and to prepare it for the ageing process.
Whilst treatment is aimed at ensuring the health of skin is maintained, it is careful not to over stimulate it, making it the best products for teenage skin. It takes a "less is more approach" at this stage as protection is key whilst skin is young.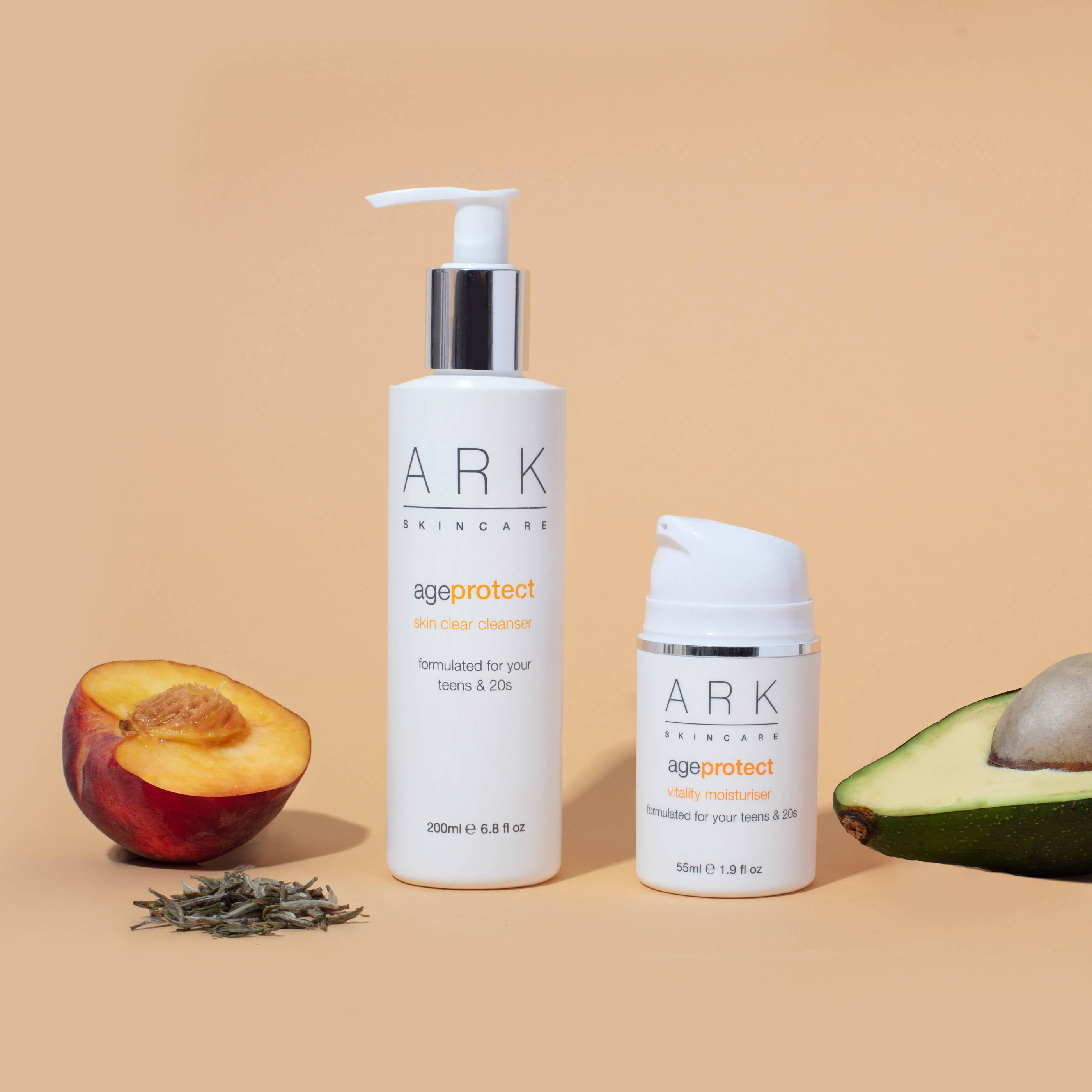 The aim of the age protect products is to protect fibroblasts from inflammatory damage, minimise free radical damage, maintain hydration levels and protect against UV damage.
Avocado & Peach lipids keep skin hydrated and soft; Anti-Pollution Complex reinforces the skin and protects against environmental damage; antioxidants defend against damaging free radicals; & White Tea offers anti-microbial properties (making it great skincare for acne prone skin). The results are a beautiful clear complexion.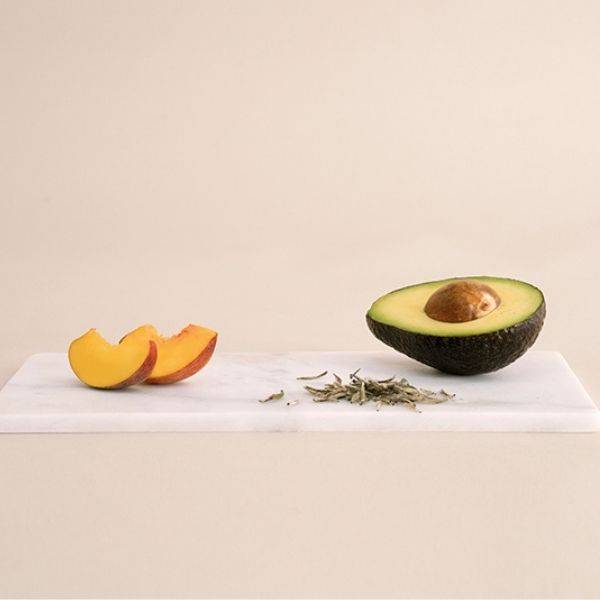 FORMULATED FOR YOUR 30s & 40s
The Age Defend skincare range targets the skin of those in their 30s & 40s, providing nourishment for skin with signs of ageing.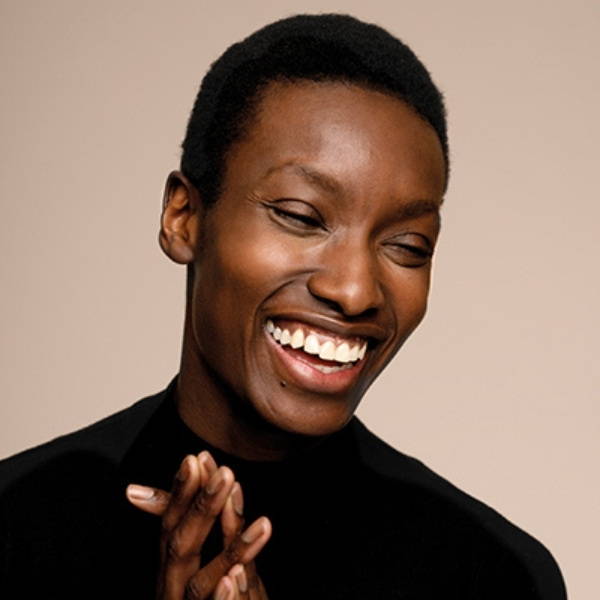 During this time growth hormone drops, cortisol rises, the thymus shrinks, and cellular turnover is compromised.
This is the stage of our lives when we are prone to noticing the effects of psychological stressors and so the aim is to defend the integrity of the skin and offer greater antioxidant protection plus offering calming skincare.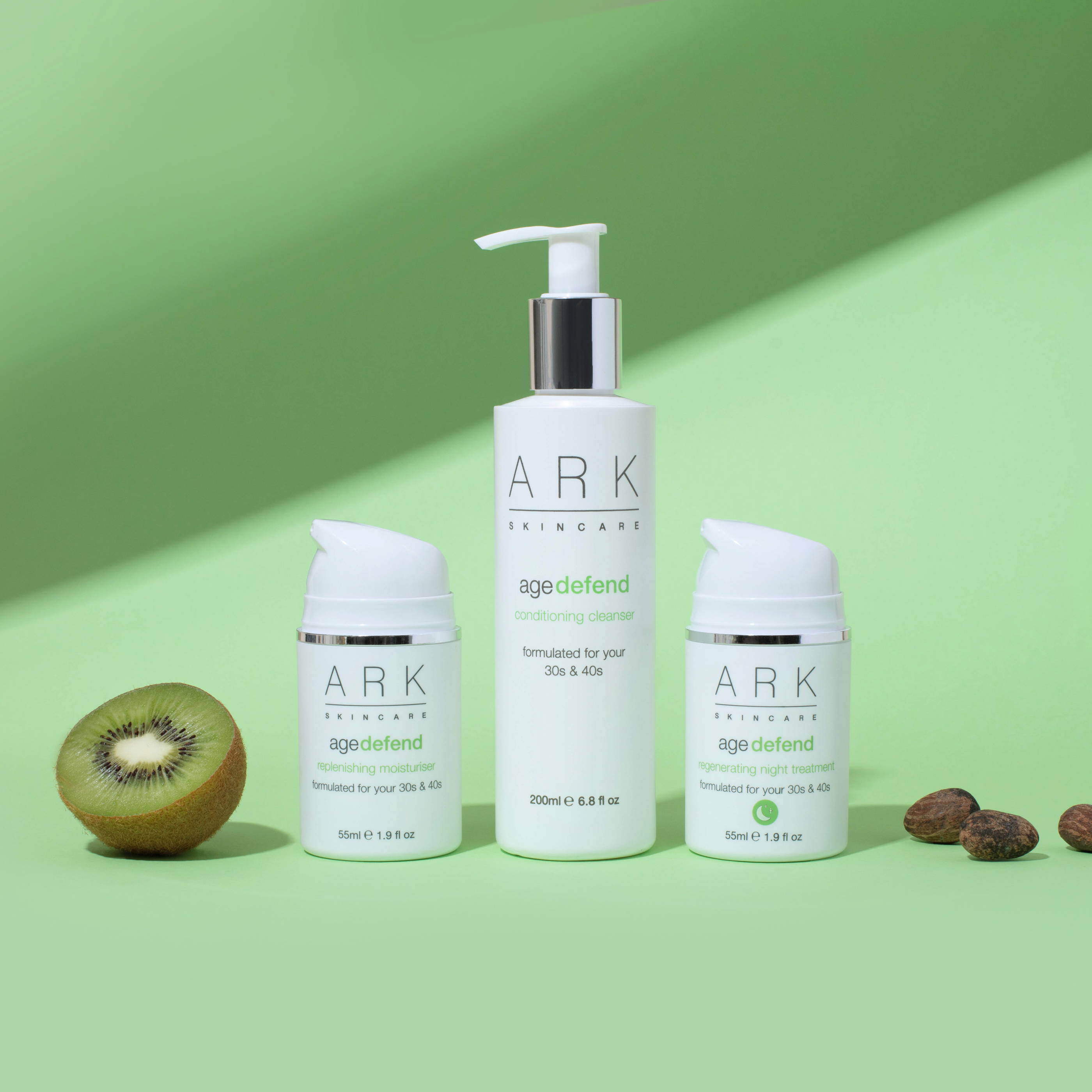 The age defend skincare products aim to increase collagen production, decrease inflammation, improve hydration levels, and reduce oxidative stress.
Key ingredients include Kiwi and Passion Fruit Lipids with category 3 skin lipids containing high levels of Omegas; Blue Lotus which is rich in flavonoids and offers anti inflammatory and protective properties; and Vitamin A Palmitate for antioxidant support and, together with plumping peptides, to plump skin. The perfect skincare to prevent premature ageing.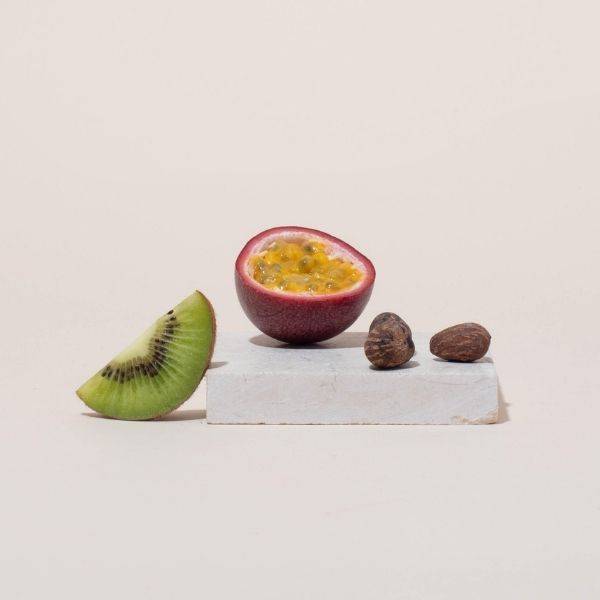 FORMULATED FOR YOUR 50s ONWARDS
The Age Defy range is formulated for those aged 50 and over and offers support for mature skin showing signs of ageing.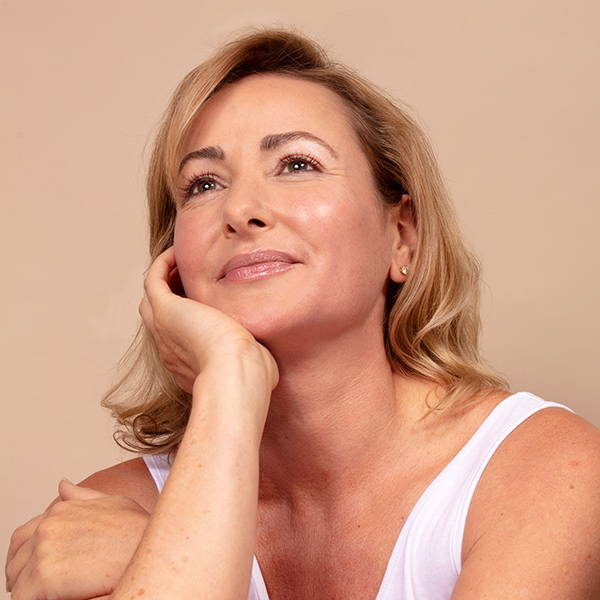 At this stage of life levels of growth hormone, thyroid, and sex hormones fall. The natural drop in Oestrogen in women negatively influences the skin's ability to produce collagen.
The result is skin looks and feels dry causing lines and wrinkles to look deeper and more prominent. Cortisol, the stress hormone, rises causing inflammation and damaging the structure of the skin.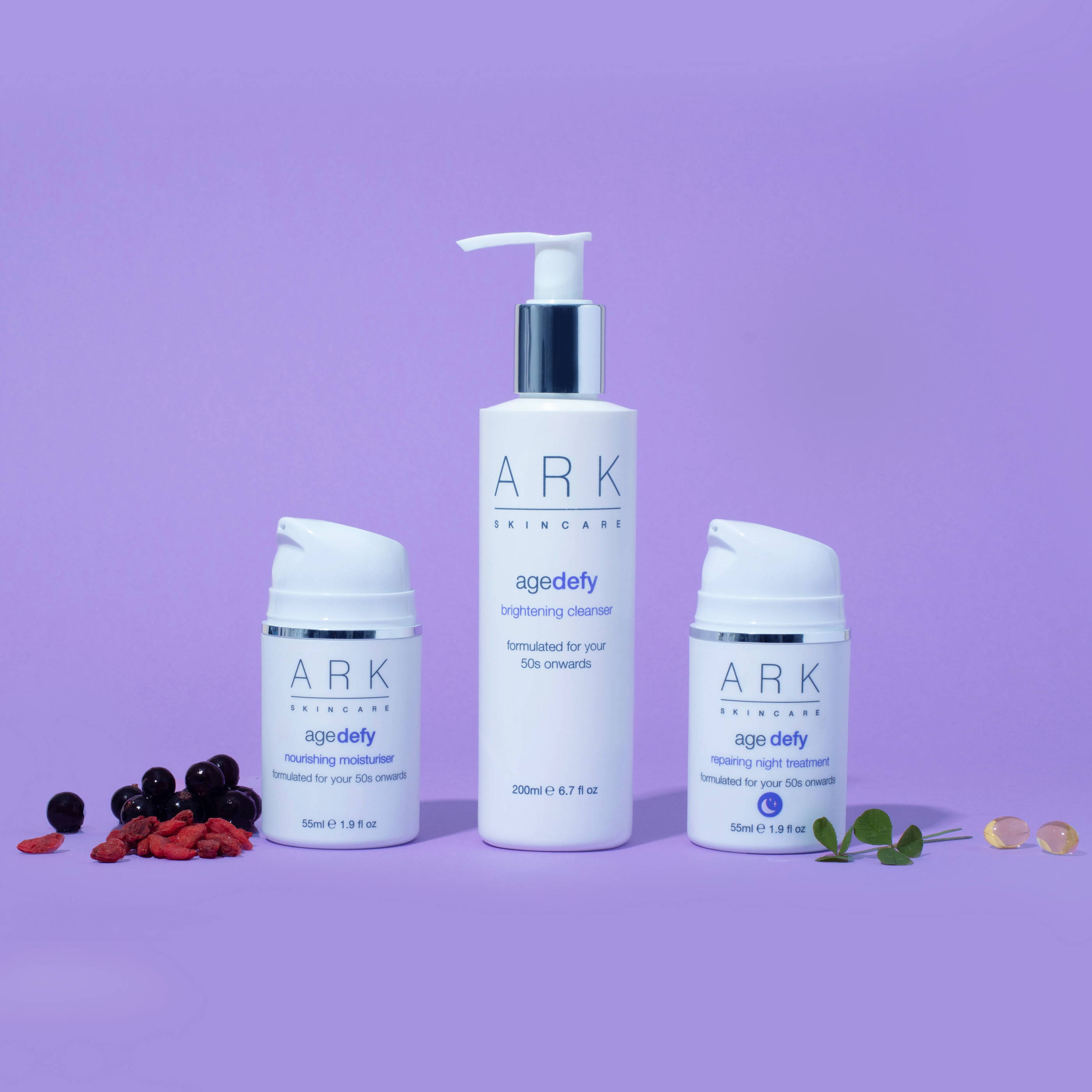 The aim of the Age Defy skincare products is to boost the function of fibroblasts, boost hydration levels, and reduce inflammation to give a firmer looking, rested, radiant appearance.
Key ingredient to achieve this include Blackcurrant and Starflower Lipids which high levels of GLA rich in fatty acids; Gojiberry with its very high level of antioxidant protection; and Vitamin C to support collagen production and reduce UV damage. This is the perfect toning skincare routine for over 50s.
---
What happens if you are on the cusp of a new age category?
We do not advocate a dramatic switch to a new regime on the day of any significant birthdays, but instead a gradual move over to the correct age intelligent range for your age group is recommended. Those moving from their 20s into their 30s, and those reaching 50, should reassess the needs of their skin as a former regime may not be as effective as it was. Take advantage of the age intelligent collections with their active natural ingredients which will benefit skin the most.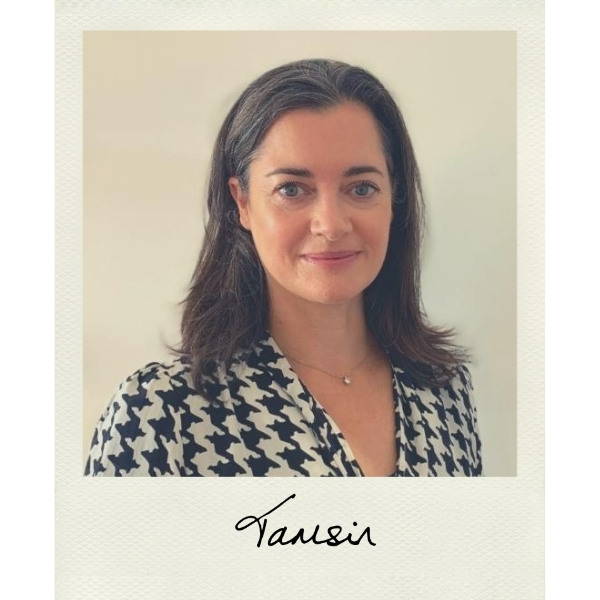 "At ARK Skincare we consider the whole individual, taking a holistic approach to building a skincare regime.
Beginning with the selection of product most suited to your age is an easy
first step."
Read more on how to build your skincare routine via the link below.
---
Read more about your skin's age related needs:
---
Shop the Age Intelligent regimes:
This night treatment aids the natural repair process as you sleep and combats the signs of everyday stress.
This firming night cream works to rejuvenate tired and damaged skin whilst you sleep.
---