Blog
Skin Care Tips for Dry & Aging Hands
Oct 22, 2021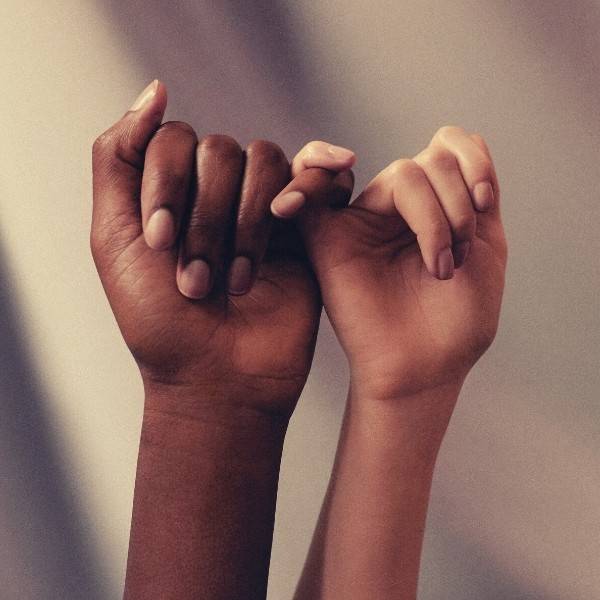 From dry, cracked skin to signs of aging, we reveal our top tips for healthier looking hands.
An effective hand care routine is essential for preventing dryness and irritation. While many of us make the effort to carry out a regular facial skincare routine, lots of us overlook the need to take specific steps to care for the skin on your hands. In many cases, people adopt a reactive approach to hand care - only using hand creams when suffering from redness, cracking or dry skin. This guide walks you through how to understand the skin on your hands better and adopt a more proactive approach to preventing common hand problems.
---
The most common causes of dry, cracked hands are:
Weather & the environment - Cold temperatures, wind, humidity and sun exposure are all known to affect your hands, not to mention exposure to air-born pollutants like those you'd encounter in a more congested city.
Exposure to chemicals - Harsh soaps, sanitisers, disinfectants, household cleaners (e.g. dishwashing liquid) can all have a noticeable impact on the health of your hands. Washing up gloves are your friend!
Lifestyle choices - As with all skin care - your diet, overall health, medication and whether you smoke are tied to how healthy your hands will look and feel.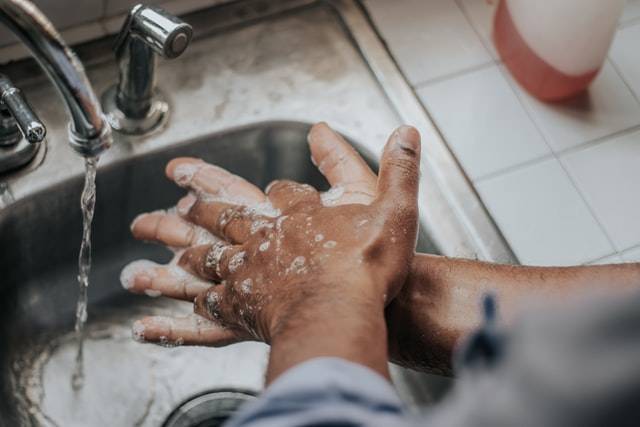 ---
Common Hand & Nail Concerns
There are a number of issues and irritations that you can struggle with on your hands...
Dry skin, unsurprisingly occurs when your skin doesn't have enough moisture in it, so it starts to feel rough, flaky and begin to crack. This is most common in winter, when it's harder for your skin to retain its moisture.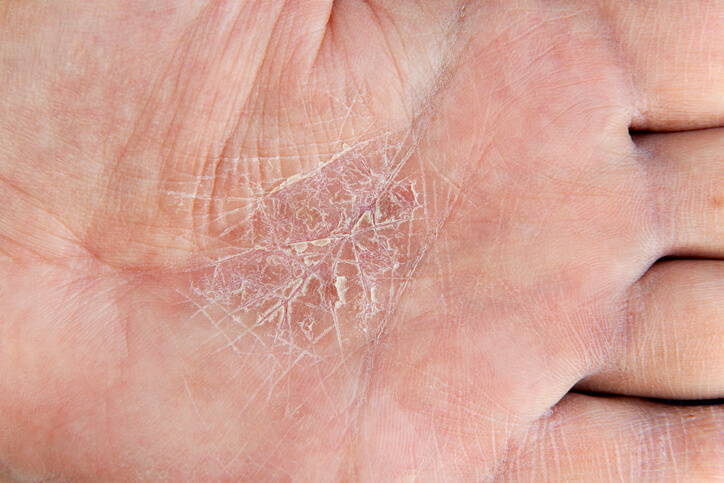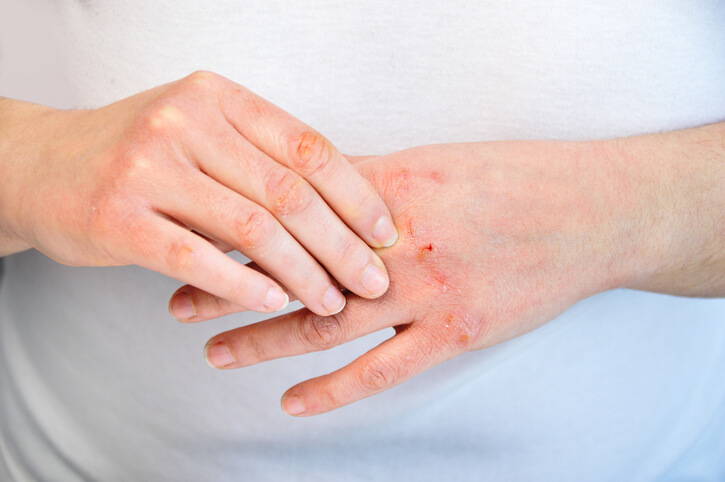 Eczema actually refers to a number of different skin irritation conditions, typified by flare-ups of reddened, itchy skin. While not unique to your hands, across the knuckles and between the fingers are common eczema spots.
It's not just the skin that can benefit from improved hand care, as neglecting your hands can also lead to weakened and easily-breakable nails, or irritating 'skin-tabs' that occur down the side of your nails.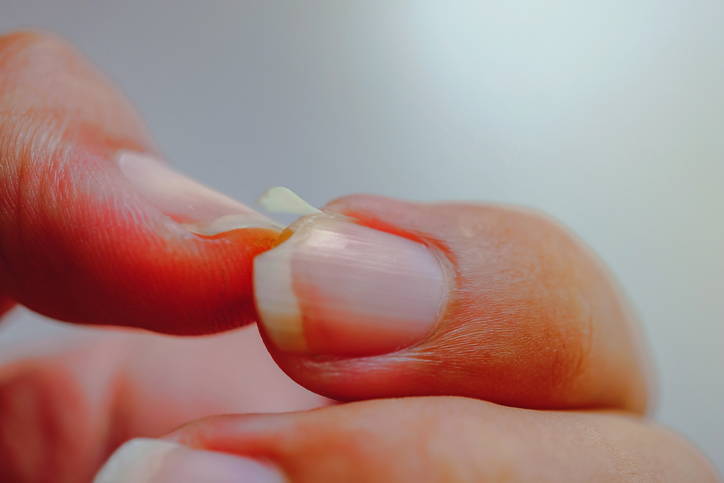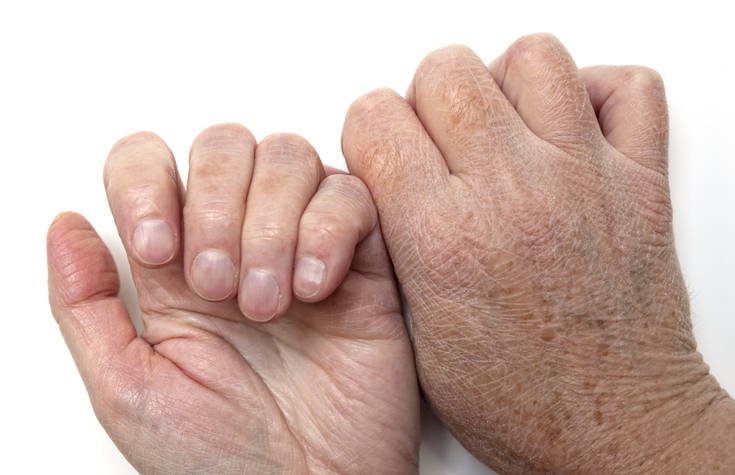 As we age, our hands can show the signs. They lose elasticity and wrinkles appear. You may notice 'age spots' - small, dark areas of skin that are often associated with years of sun exposure.
---
6 Tips To Save Sore, Dry Hands
Looking for some simple steps you can take to protect and soothe your hands all year round? The following are our top 6 tips for preventing dry and irritated skin...
1. Use tepid rather than hot water to wash your hands
Hot water strips the hand of essential moisture. Make sure you use lukewarm water. This is a useful tip for your whole body as very hot baths and showers do the same.
2. Use a moisturising soap or hand wash
Look for products with shea, olive oil or aloe vera and avoid harsh synthetic chemicals. Soaps all work in the same way, and those with natural hydrators will prevent dehydration. And don't forget to use a nail brush to clean under your nails too. Lots of us have one lurking in a bathroom cupboard – time to get it out!
3. Pat instead of rubbing your hands dry
After washing, gently pat your hands dry. Don't rub them vigorously. Studies have found the most hygienic way is to use paper towels, but be gentle with them to save making your hands sore. Remember, whilst hand dryers can seem efficient, they can be the cause of increased skin irritation.
4. Moisturise your hands straight after washing
To prevent excessive dryness, and to lock in moisture, use a good quality hand cream straight after washing and frequently throughout the day. Have your own tube in your bag or pocket to minimise contamination from sharing with others. Keep a hand cream by your bed to give them a good coating before you go to sleep too – maybe treat yourself to a nightly hand massage to soothe and calm yourself before bed? The cream should be free from known irritants and contain ingredients to reinforce the skin barrier.
5. Try a weekly hand treatment
Don't save your exfoliator and masque just for your face. You should give your hands a weekly treatment too. Exfoliate away dry skin to allow the moisturisers to work. You can also treat your hands to a hydrating masque. Smooth the masque on and place your hands in a small plastic bag, or even a large sock, whilst you let the active ingredients get to work. Your hands will emerge feeling super soft and any irritation will be calmed.
6. Wear gloves
Gloves are a must! Wear them for household chores, especially the washing up, or if working in the garden. They will save your hands from further wear and tear.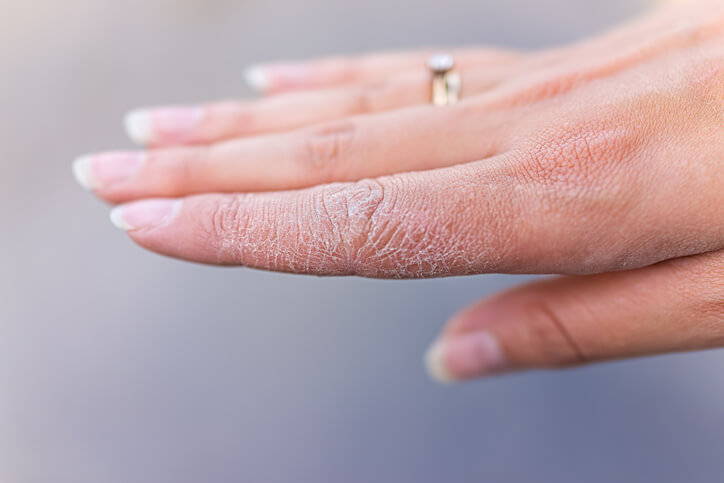 ---
The Best Products for Dry Hands
Our specially formulated, luxurious hand and nail care products have all been designed to hydrate, nourish and protect against dry hands. Plus they're 100% vegan!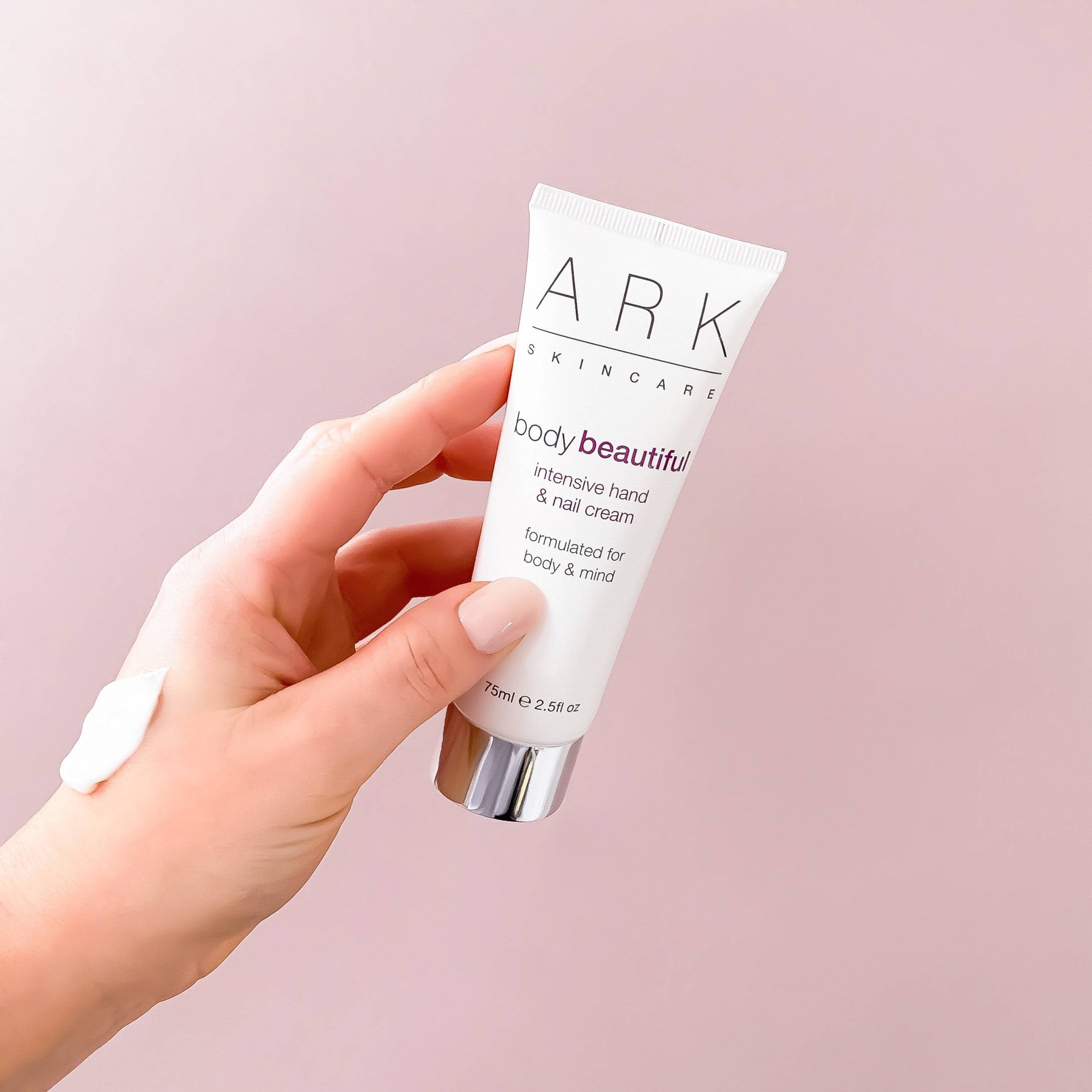 "My hands get very sore and dry due to my job, I could definitely feel the difference after applying for the first time. Light, none greasy and smells lovely..."
- Customer Review, Intensive Hand & Nail Cream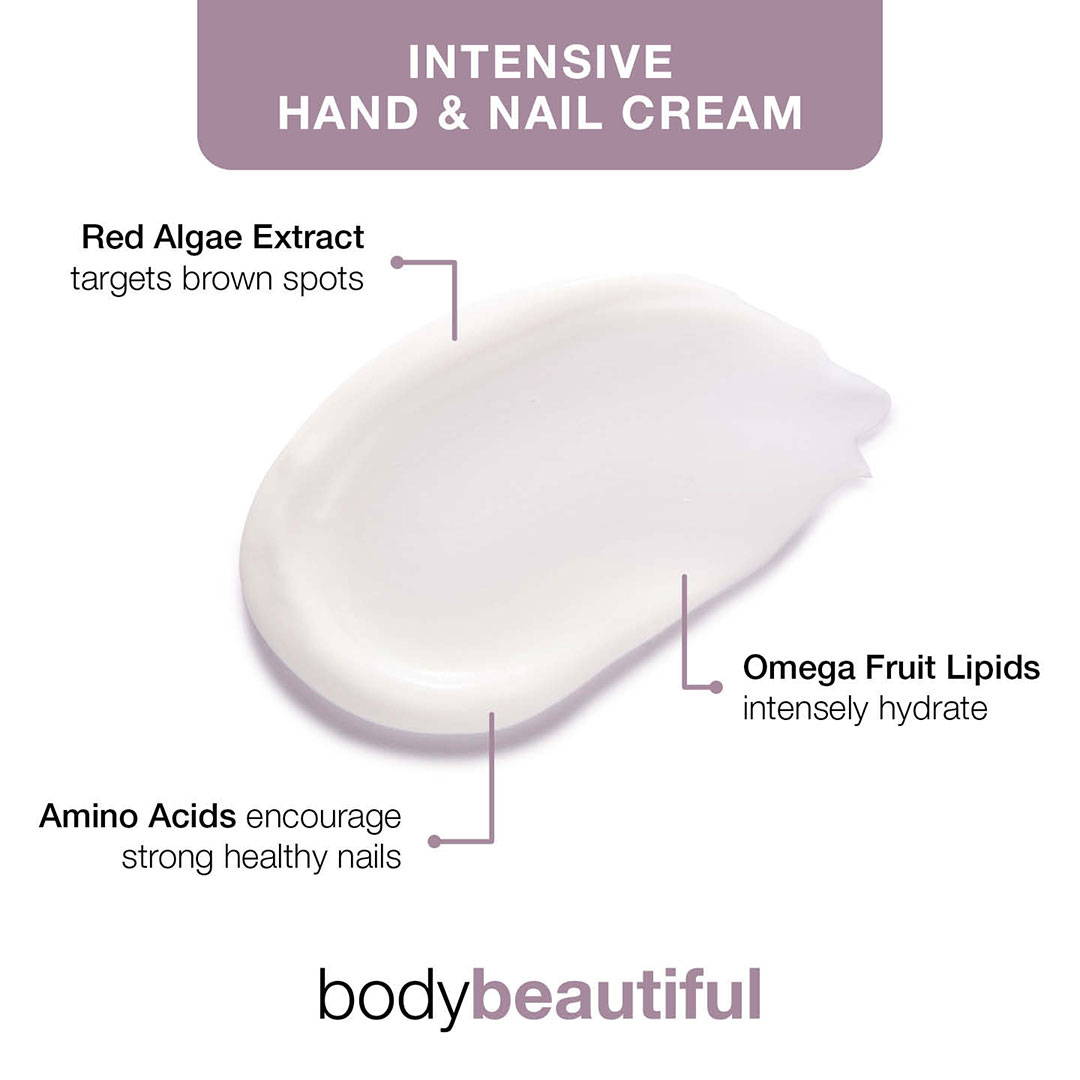 "This is so beautiful, so hydrating, and clears up my eczema flare-ups with no problem!"
- 'Boy Does Beauty' (Skincare Blogger) on the Vitality Hand & Body Wash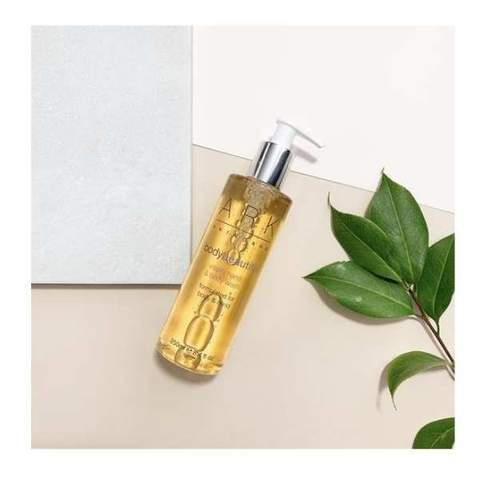 ---
Read more from ARK Skincare