How to Look After Dry Winter Skin - The Ultimate Guide

Our in-depth guide answers WHY we need to take extra care of our skin in winter.

PLUS all our top tips on how to protect skin from the unique challenges winter brings.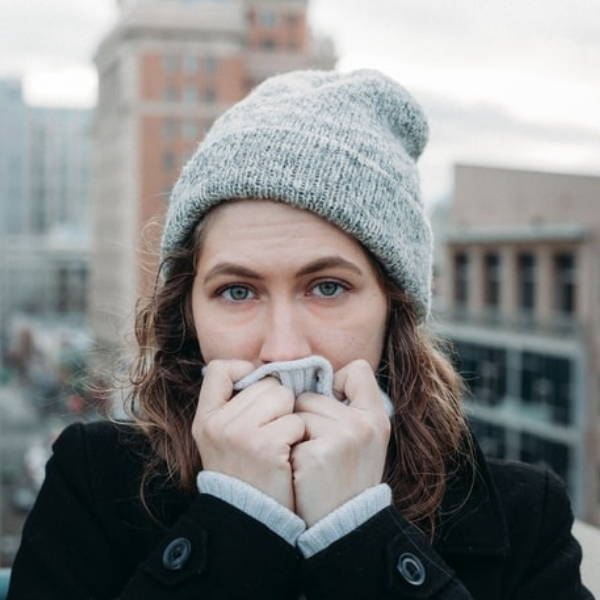 Click below to jump straight to a section...
Why can winter be a difficult time for our skin?
The outermost layer of our skin (stratum corneum) often referred to as the skin barrier, protects the body against environmental threats. The cold and dry atmosphere we experience in winter is bad news for the skin's barrier function, as these conditions deplete the skin's natural protective oils, resulting in dry, flaky skin. Skin is left feeling tight, coarse and potentially problematic. Factors that cause these conditions include: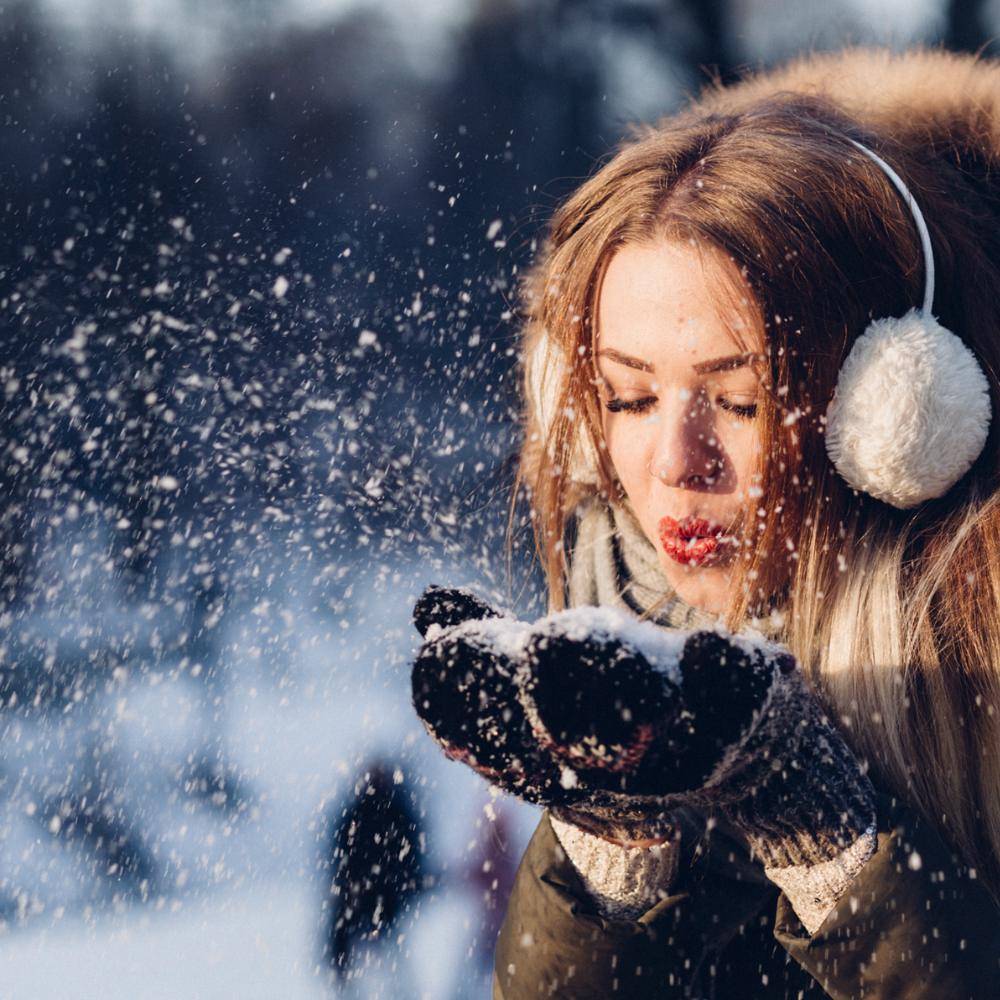 HARSH WEATHER
A combination of wind, low temperatures and low humidity can damage the skin's barrier function. A compromised barrier can make skin dry, irritated, itchy and flaky particularly on the face, fingers and hands as they're exposed to the elements.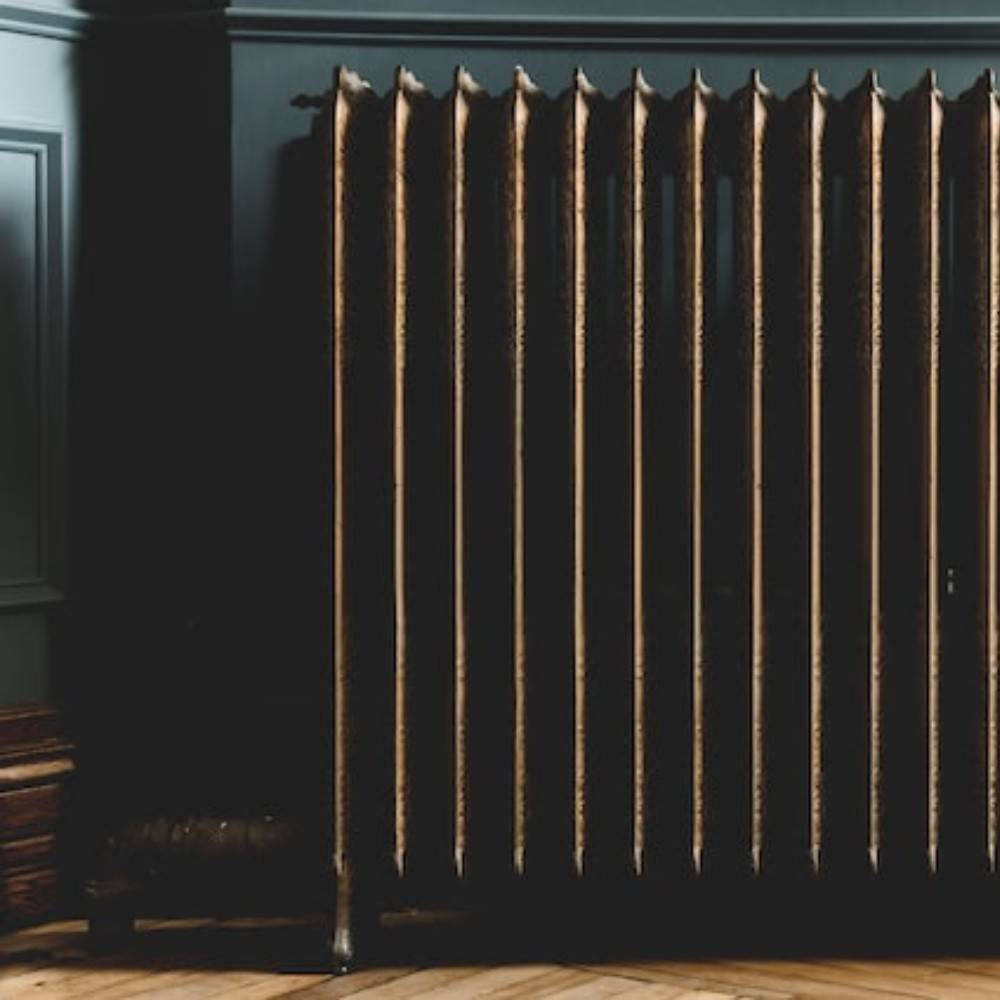 INDOOR HEATING
It's tempting to overheat our homes in the winter months, we all like to keep cosy! But the effect of central heating and dry indoor heat can play havoc with your skin, extracting its moisture and leaving it dry and dull.
RAPIDLY CHANGING TEMPERATURES
One of the things that makes winter so challenging for skin is that we are often moving between indoor and outdoor environments, exposing our skin to rapidly changing temperatures - hot to cold and back again.
Read on to find out what you can do to combat these challenging conditions and keep your skin in top condition throughout the colder months.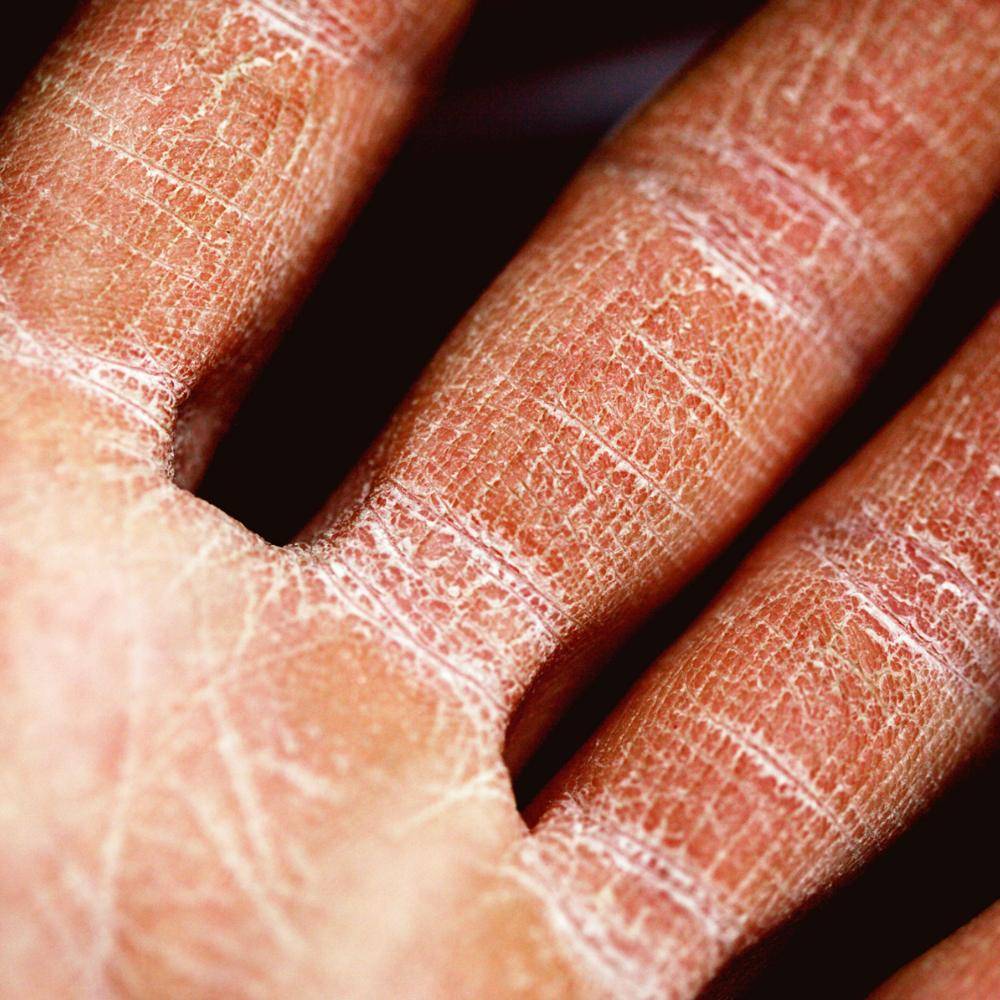 What are the signs of dry winter skin?
Redness

Flakiness or scaly patches

Itchiness

Raw, irritated skin

Cracks appear

Stinging or burning sensation
A trigger for skin conditions
Inflammatory skin conditions such as eczema, psoriasis and rosacea are typically harder to manage in winter.
Flare-ups are more common. These conditions require greater vigilance and extra care to manage.
Read our Top Ten Tips below to head off issues before they start.
If you are a rosacea sufferer you may like to read our out Living With Rosacea Guide. LINK HERE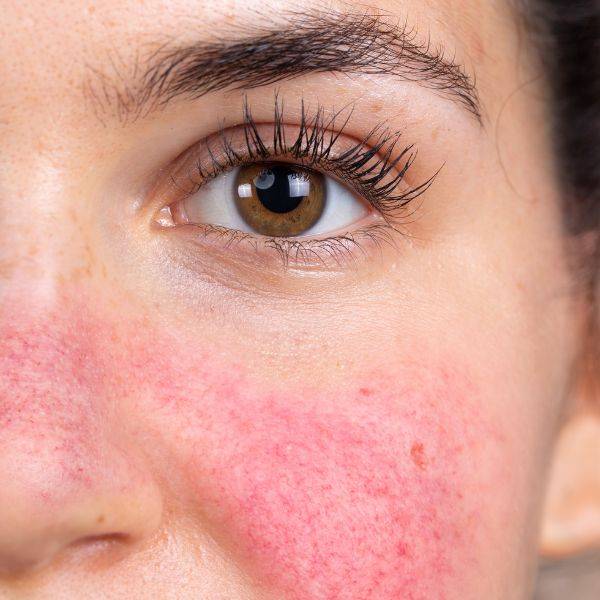 ---
Skincare Facts - Winter Edition

Scroll right ➭ to learn more...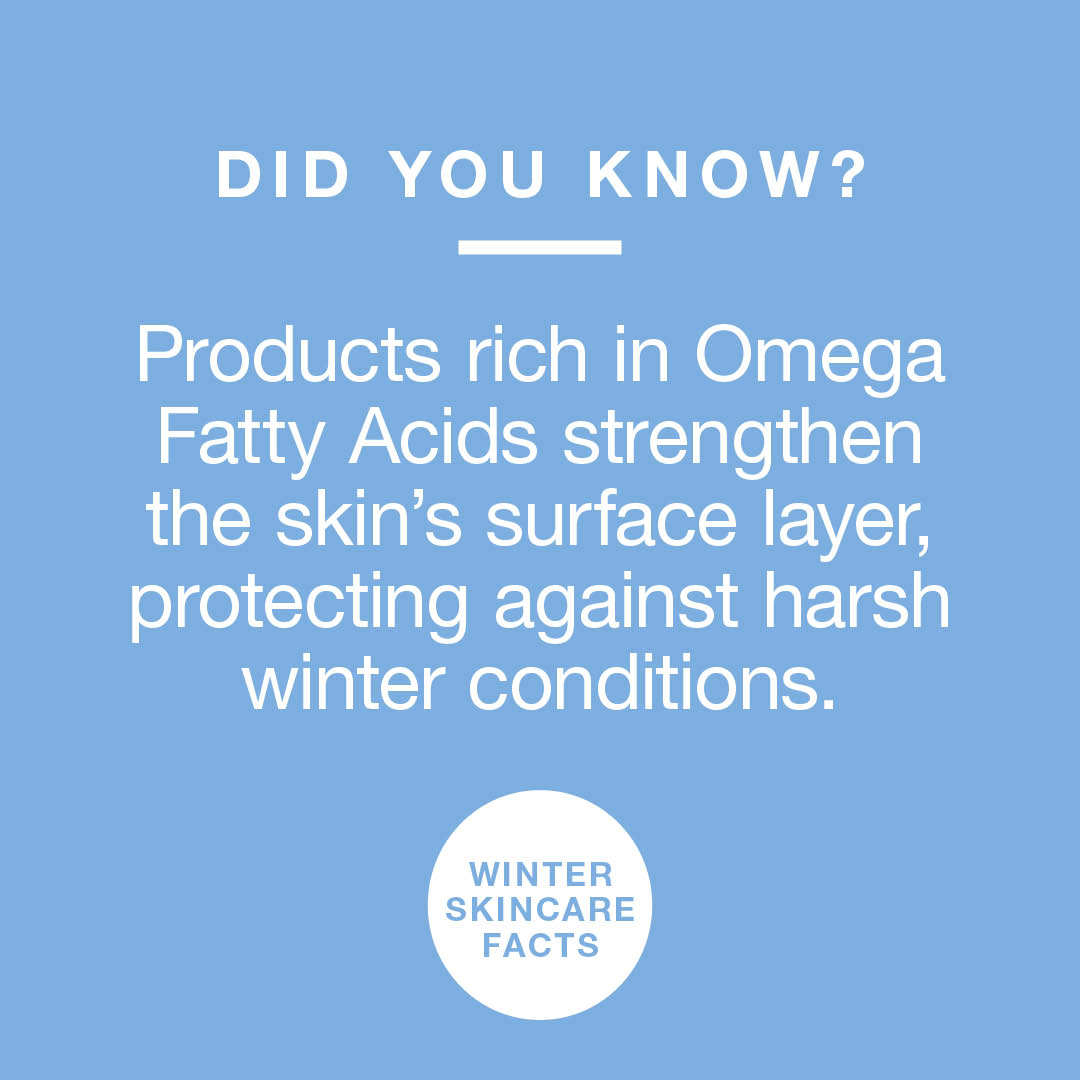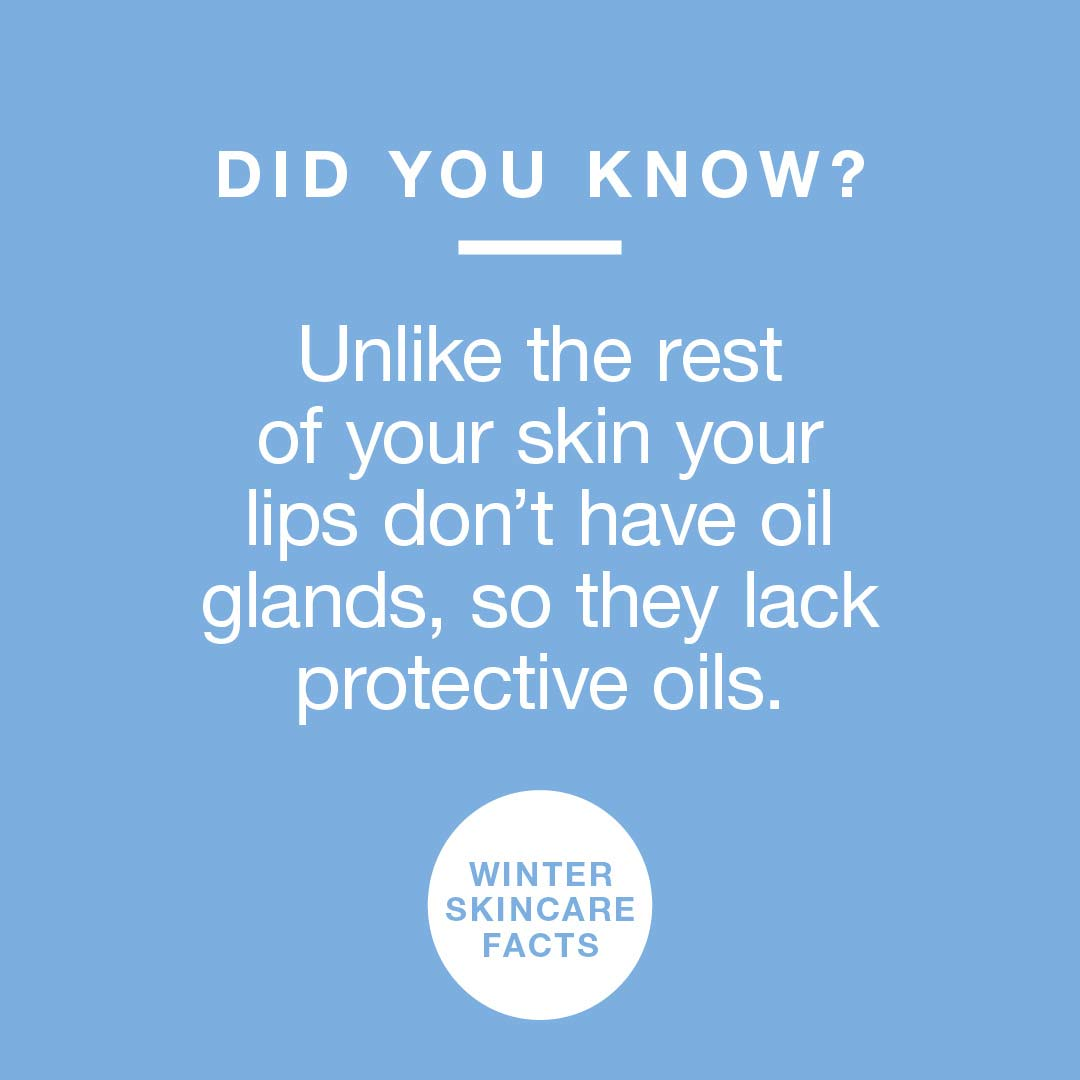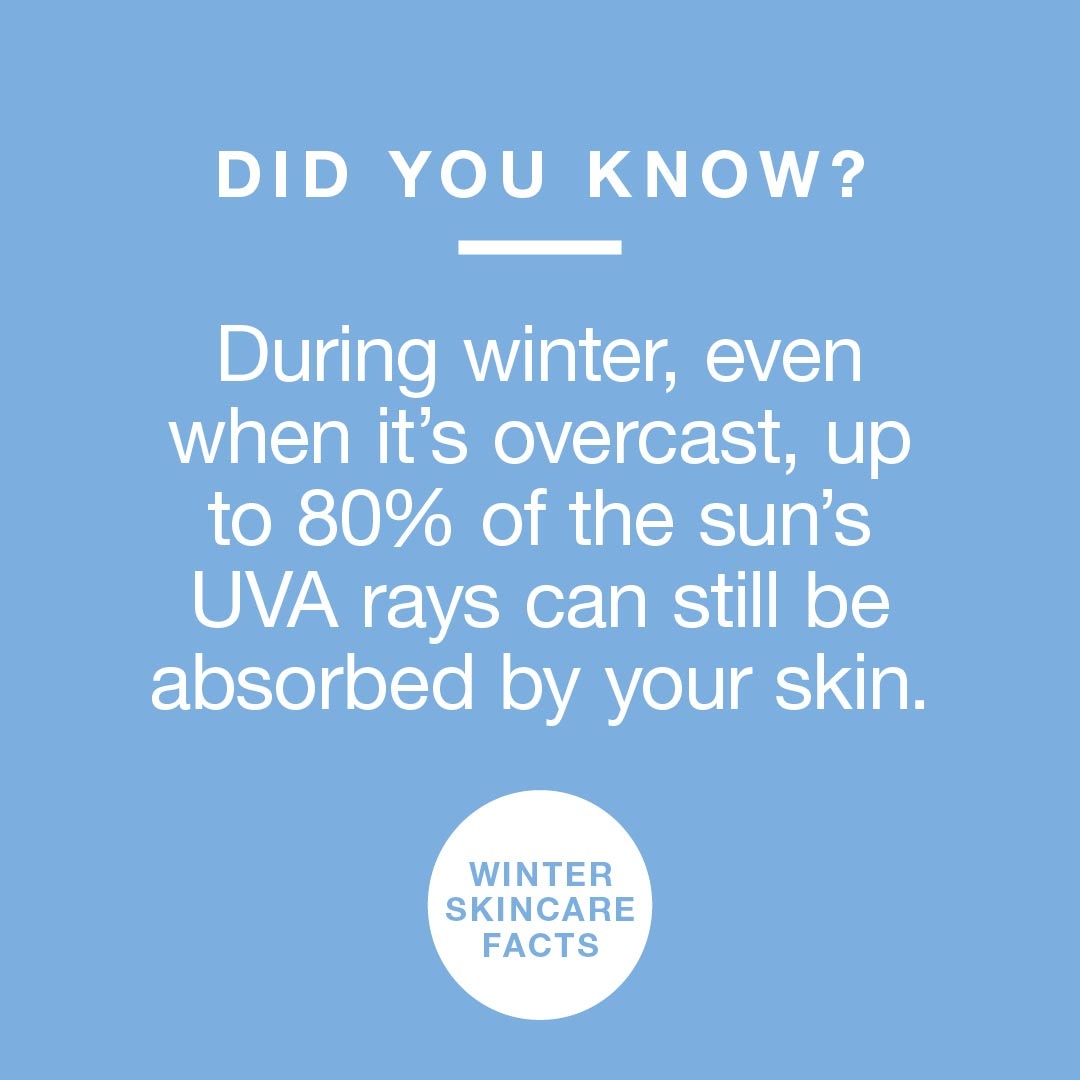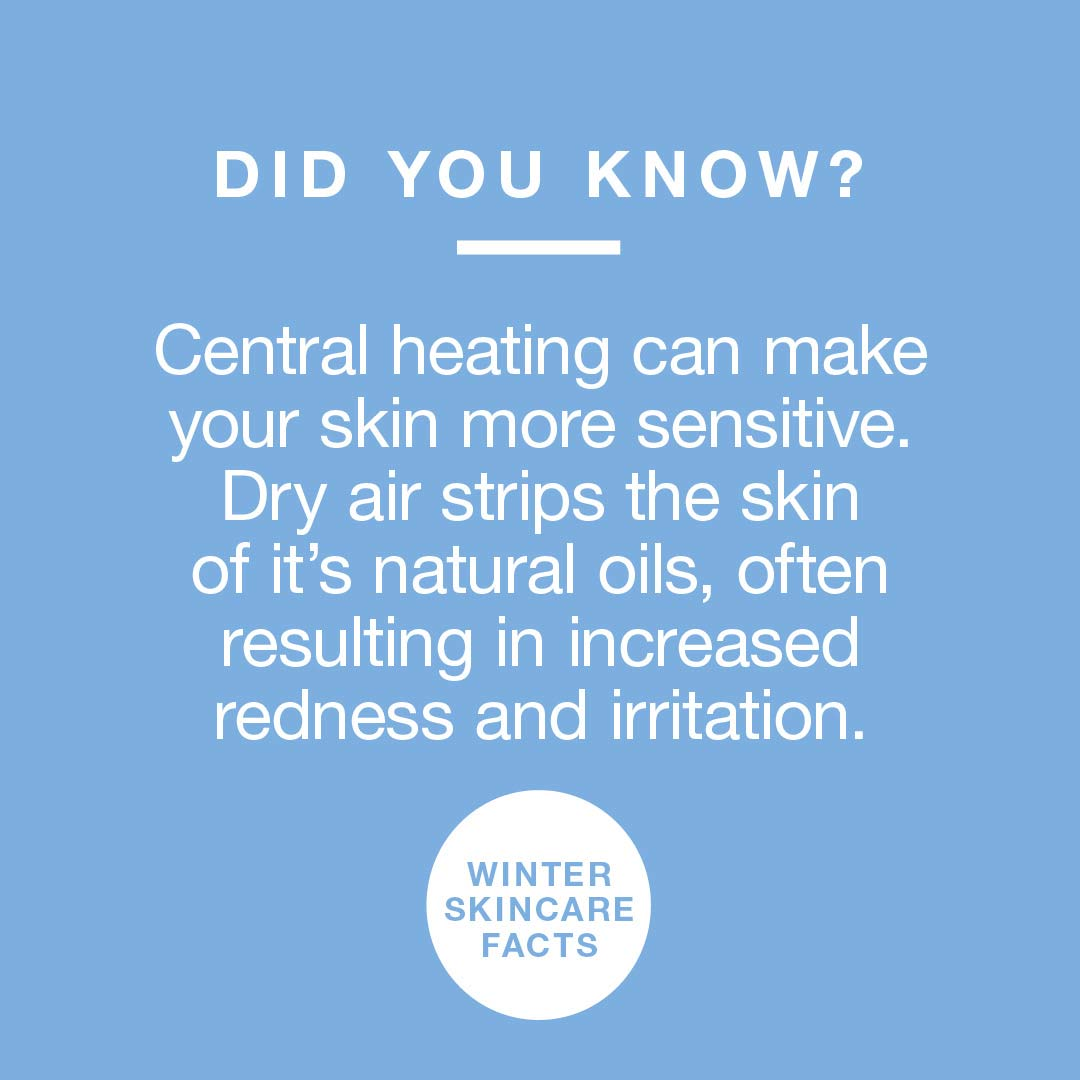 ---
Our Top 10 Tips for Helping Skin in Winter

Gen up on our winter skin tips to give your skin the best chance during the colder months
Tip #1: Focus on adding moisture
Adding more moisture to your skin is so important. In winter months extra time and effort are required and you need to kick your routine up a notch. Special attention needs to be paid not only to your exposed skin (face, neck, hands) but also to the whole body. We recommend committing to a good winter skin routine by choosing moisture-rich products from our range such as our hydrating cleansers and moisturisers.
You may also want to invest in a humidifier if you are suffering, as it restores moisture to the air alleviating dryness and improving air quality.
Tip #2: Lock that moisture in
Once you've added moisture to your skin, you need to make sure it's locked in. That is where oil based products can be of great benefit. They are occlusive products - meaning they trap humectants (skin hydrating ingredients) and emollients (skin conditioning ingredients) into your skin, so your skin stays hydrated and softer for longer. Learn more about our Facial Oils HERE
Tip #3: Don't forget your SPF
It is important to continue using an SPF like ARK's Skin Protector SPF 30 to prevent UVA ageing. There is a really useful article by a dermatologist in Woman and Home magazine that explains why it is so important to continue to wear an SPF in winter. You can read it here.
Tip #4: Add in overnight treatments
Regular use of overnight or intensive skin treatments like our hydration injection masque is fantastic for rejuvenating the skin and restoring its vibrancy.
Tip #5: Look after your hands
Hot baths and showers can be tempting to warm us up in colder months, but hot water strips skin of its natural oils. Avoid bathing in very hot water and after washing pat skin dry to lock in moisture, rather than vigorous drying.
Tip #7: Cold and flu bugs can cause extra issues 
Unfortunately in winter we often pick up cold and flu bugs, and these can take an extra toll on our skin. The nose and lip areas are usually affected the most. If you are suffering, use good quality soft tissues for your nose and nourish chapped lips with an intensive lip treatment. Our Advanced Action Lip Cream is ideal as it's free from Beeswax (which is drying) and full of nourishing and soothing ingredients, like Aloe Vera, Allantoin and Macadamia Lipids. Find out more HERE.
Tip #8: Vitamin D supplement
We would recommend you consider taking a Vitamin D supplement in winter as our levels naturally drop. The NHS has some clear advice on taking vitamin D supplements during winter. Check out the link here
Tip #9: Diet can really help
Eat healthily. For example, including oily fish (containing omega oils) in your diet is one of the best things you can do to help replenish the fatty acids in the skin barrier. Reduce alcohol consumption as it can increase inflammation of the skin and can be triggers for conditions such as rosacea, eczema and psoriasis.
Tip #10: Check in with your skin
Pay attention to your skin, especially if you are prone to sensitivities.
We would recommend that you monitor your skin for dermatitis on your face or elsewhere as cold weather can be a trigger.
Avoid irritated skin by opting for comfortable, non-irritating clothing. Those prone to sensitive skin can get irritation from certain materials such as wool when it has direct contact with the skin.
Opt for gentle, natural skincare like ARK.
The best moisturisers & hydrating products for dry winter skin

At ARK Skincare we use bioactive natural ingredients, containing effective antioxidants, lipids and vitamins for maximum hydration and absorption. Because all of our formulations are FREE from irritants (including Parabens, Sulphates, Mineral Oil, S.D. Alcohol, Formaldehyde, Artificial Colours and Artificial Fragrances) they are already formulated for the additional challenges that winter brings. All of our range is designed to optimise the hydration of the skin.
ARK's CEO, Tamsin has selected a few of our most hydrating products for winter protection for your skin. Whether you are adding hydration with our beauty mist or our range of moisturising creams, masques and body oils and lotions, we can help you combat the challenging elements of winter.
Shop essential skincare products for winter
Hydrate, nourish and protect
Shield and replenish your skin with our innovative moisturising products. Each product is formulated with a unique blend of lipids, vitamins and antioxidants, and are developed to provide the optimum nourishment for your skin's age and type.
Suitable for all ages and vegans.
The Moisturiser Collection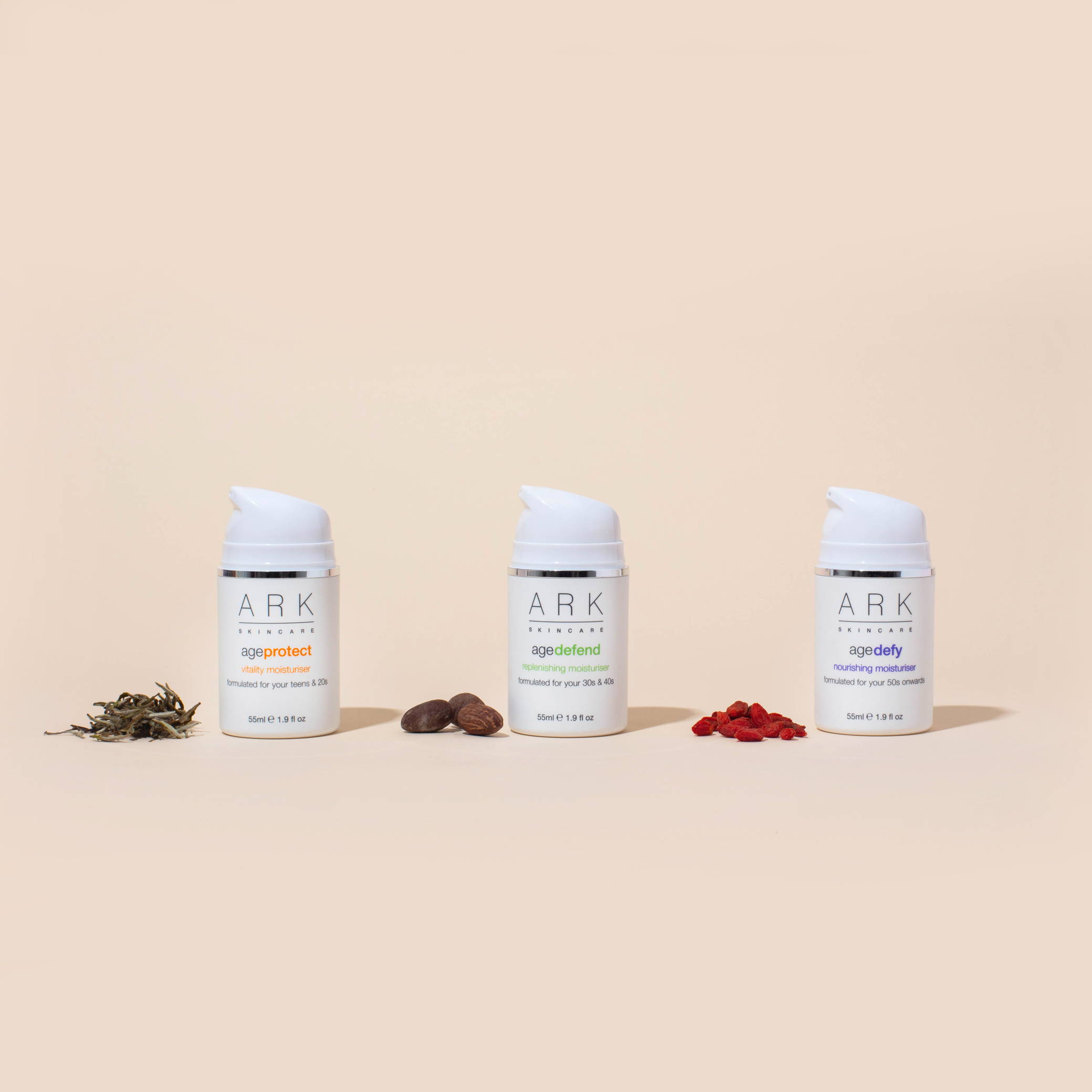 Skin Protector SPF 30
Primer 30ml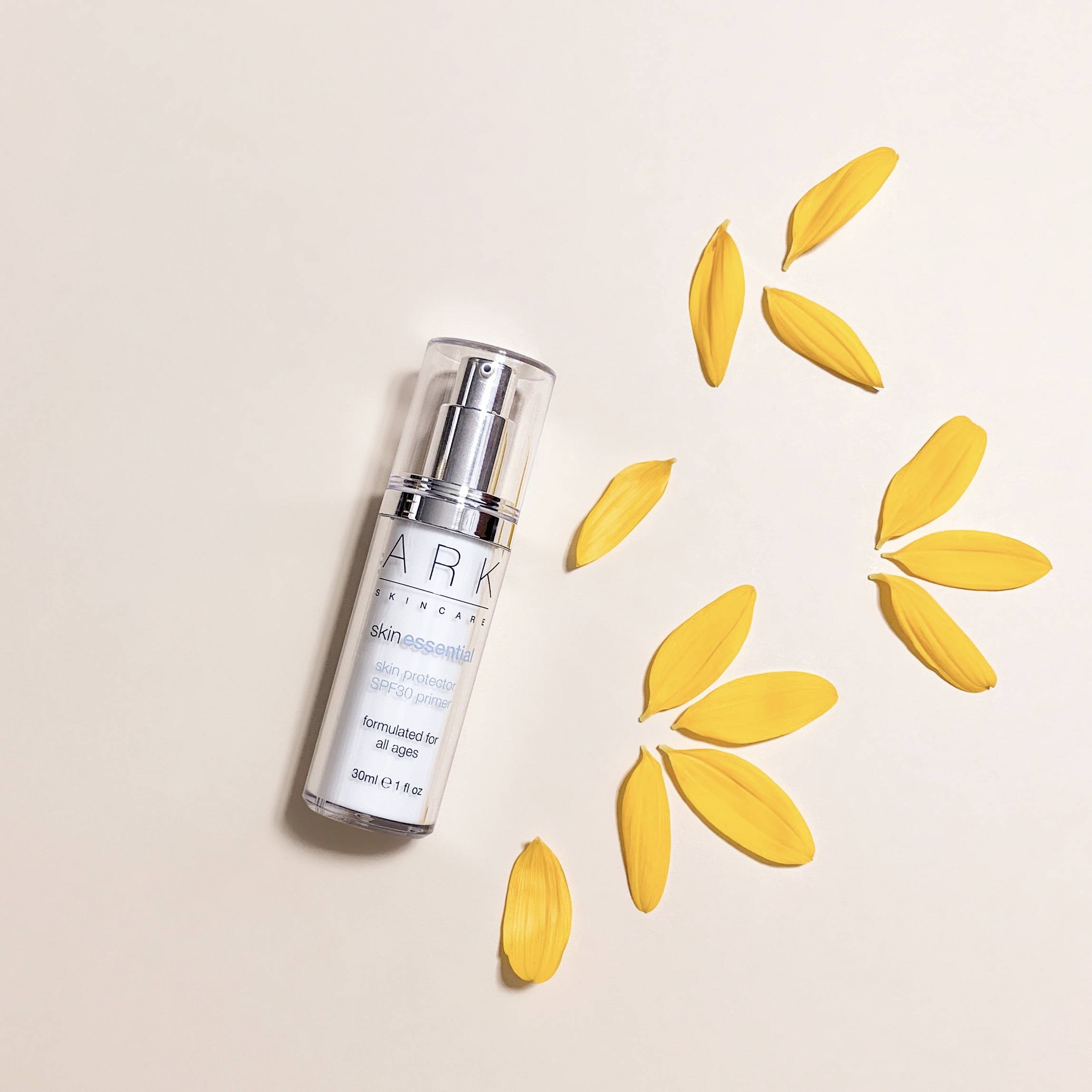 SPF, primer & moisturiser all in one
A daily moisturiser that does it all...make-up primer, sunscreen and mosturiser, all at the same time.
This Skin Perfector helps to protect against environmental stresses, especially those damaging UV rays. It also limits hydration loss thanks to Hyaluronic Acid, Vitamin E and Shea Butter.
Can be used alone or under make up. Suitable for all skin types, 100% vegan and dermatologically tested.
---
Peptide rich moisturising lip cream
An intensive moisturising lip cream designed to hydrate, and repair dry and cracked lips as well as plumping and smoothing the surrounding skin area. Use overnight as an intensive plumping lip treatment, and during the day as a moisturising lip cream to protect against the drying effects of extreme weather conditions. This plumping lip cream smoothes the appearance of fine lines and wrinkles around the mouth.
Dermatologically tested and approved for those with sensitive skin. 100% vegan.
Advanced Action Plumping
Lip Cream 15ml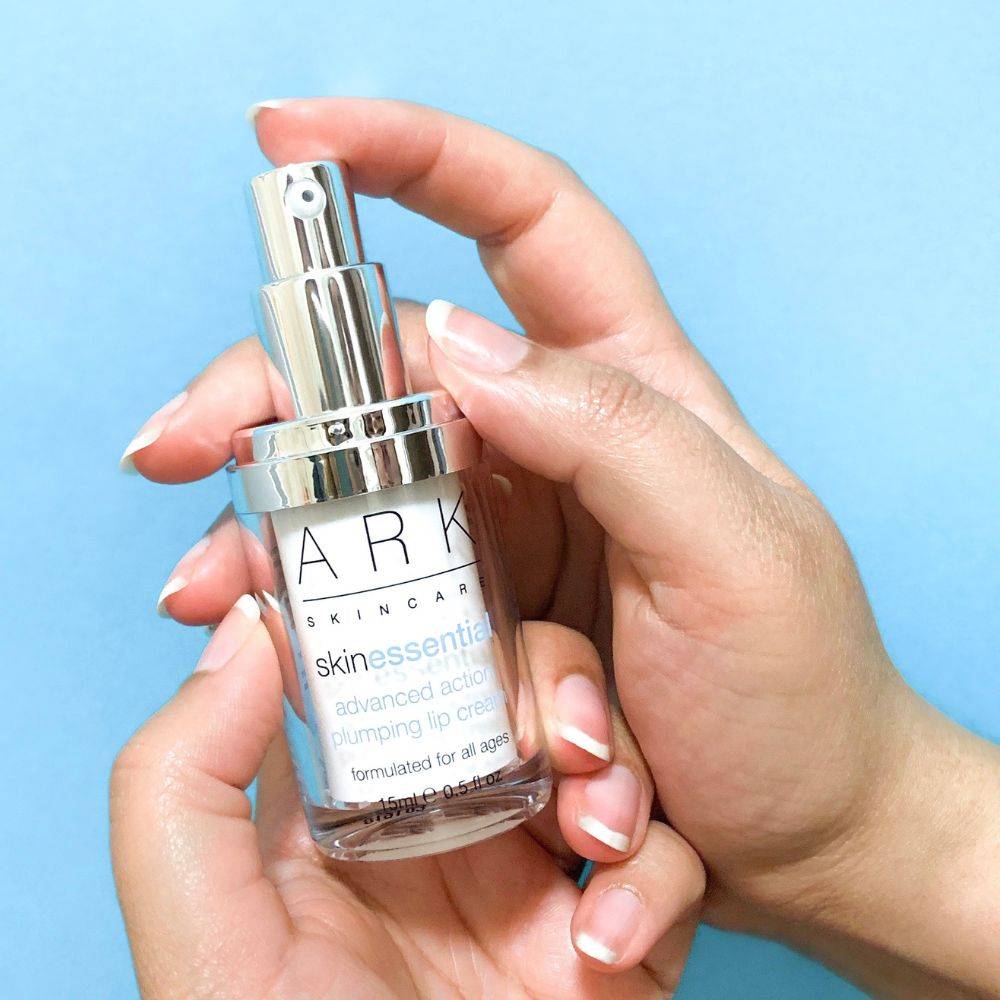 FORMULATED FOR BODY & MIND
Intensive Hand & Nail Cream 75ml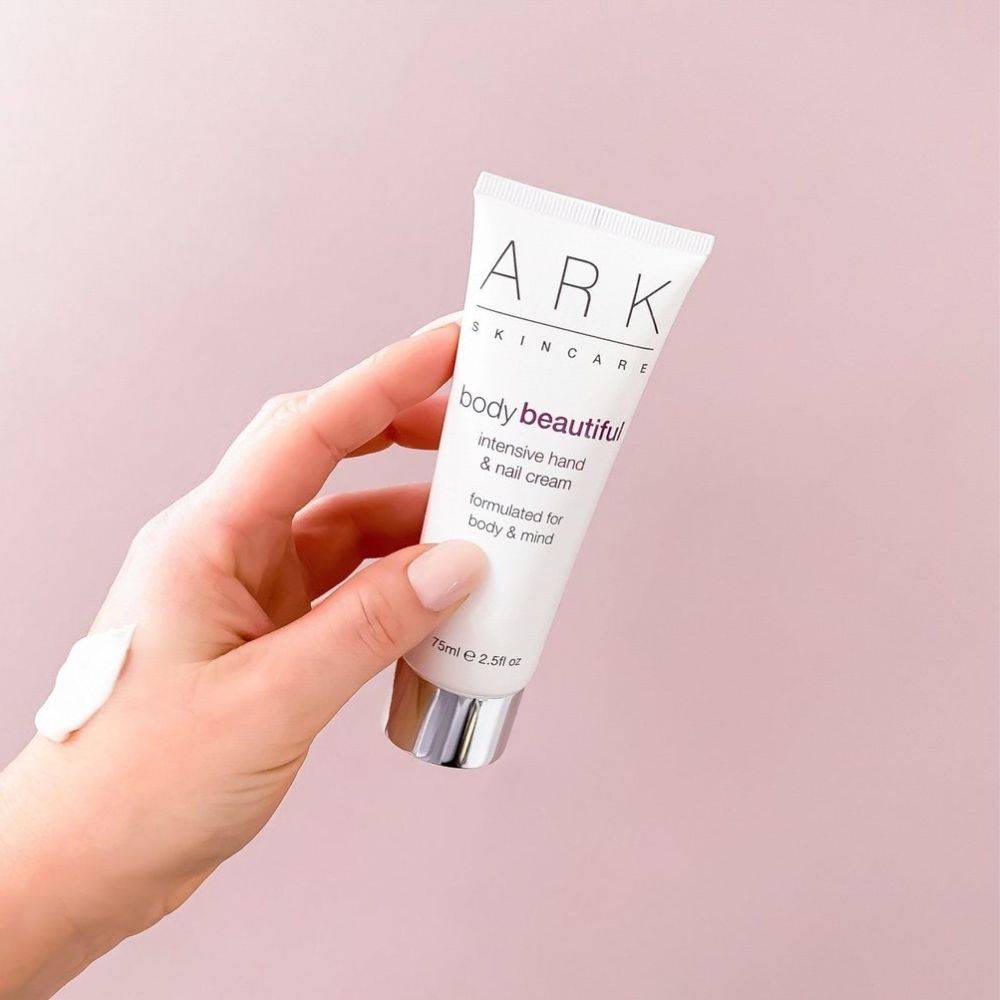 Award winning hand, nail & cuticle treatment


Rich, nourishing hand and nail cream with Raspberry and Cocoa Butter intensely hydrates and protects against moisture loss. Soothes dry and irritated hands, reinforcing the skin's natural moisture barrier. The easily absorbed formula instantly comforts hands leaving them soft and fresh.
More from ARK's Expert Guides:
---